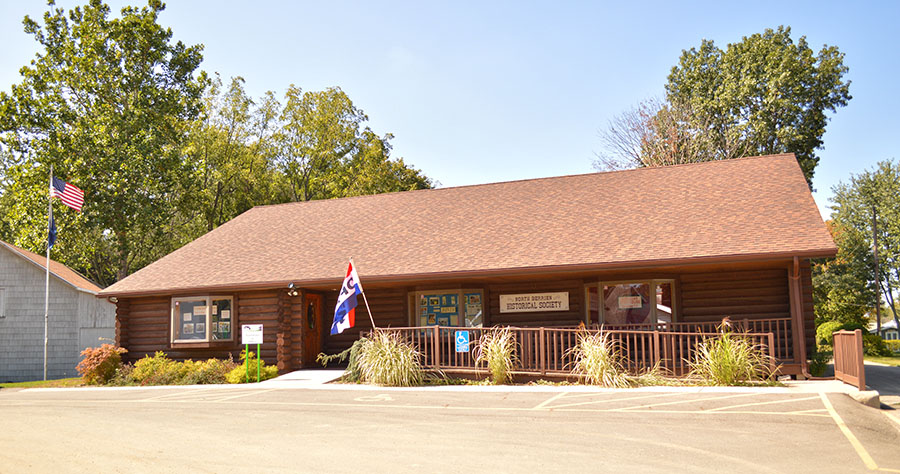 I have a nostalgia for the past that seems to peak in the Fall and Winter, and as a result, I find myself drawn to the North Berrien Historical Museum in Coloma.

The simple and unpretentious displays of artifacts tell the story of North Berrien Country in a direct and easy to understand way.  Exhibits located in the main building cover thousands of years of history, and focus on Native Americans, rural life, schools, community business and resorts.   I delight in visual searching through display cases full of artifacts and day dreaming about the unique history that every object has, and this museum has enough artifacts on display for me to spend the whole day lost in thought.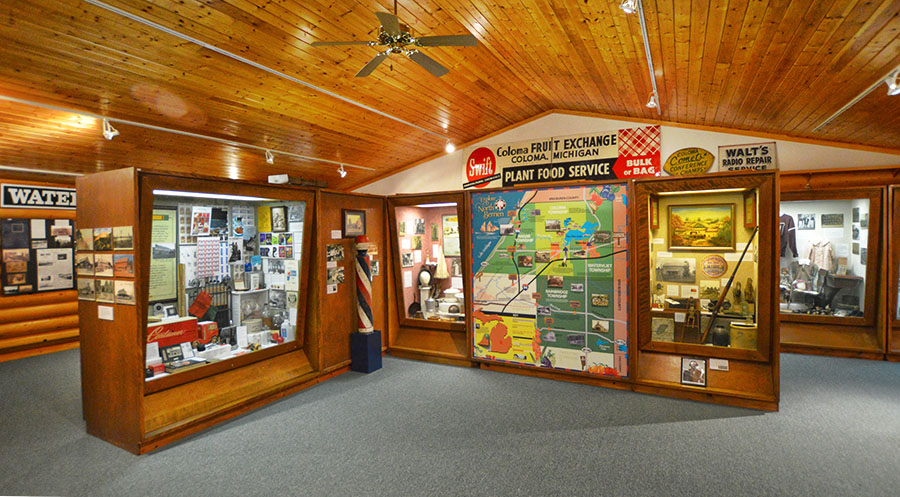 Several other buildings located on the museum's four-acre campus help to tell the story of the history of the area, including an agricultural barn, historic home, and a one-room print shop.   Artifacts on display in these buildings include: farm equipment, lumbering tools, 1934 Parrett Tractor, 1929 Ford Model A Pickup, and the original newspaper print equipment from the Watervliet Record.



Christmas programs at the North Berrien Historical Museum are a delight.  Family-friendly crafts, programs, and music taking place in December entertain and raise the level of anticipation and excitement for the coming holiday.  Over 20 unique and gorgeous Christmas trees decorated by various businesses and groups are on display for most of December, and visitors are encouraged to vote for their favorite.  The trees and decorations are so charming; in fact I have used them as the subjects of my Christmas cards for the last two years, and I will certainly be there as soon as they are up this year to take more photos for this year's cards. 

No trip to Northern Berrien County would be complete without a few stops to pick up some wine, chocolate and apple cider.   There are some great places to get these including:  Contessa Wine Cellars, Karma Vista Vineyards, Grandpa's Cider Mill, Jollay Orchards, The Chocolate Garden, and Vineyards Gourmet.
Joshua Nowicki is a resident of Saint Joseph, Michigan, and is a photographer and member of the board of directors of the New Territory Arts Association in Benton Harbor, Michigan. You can see more of Joshua's photography at www.facebook.com/JoshuaNowickiPhotography.