Winter Delights: Bringing Valentine's Home
Event published by The Mendel Center at Lake Michigan College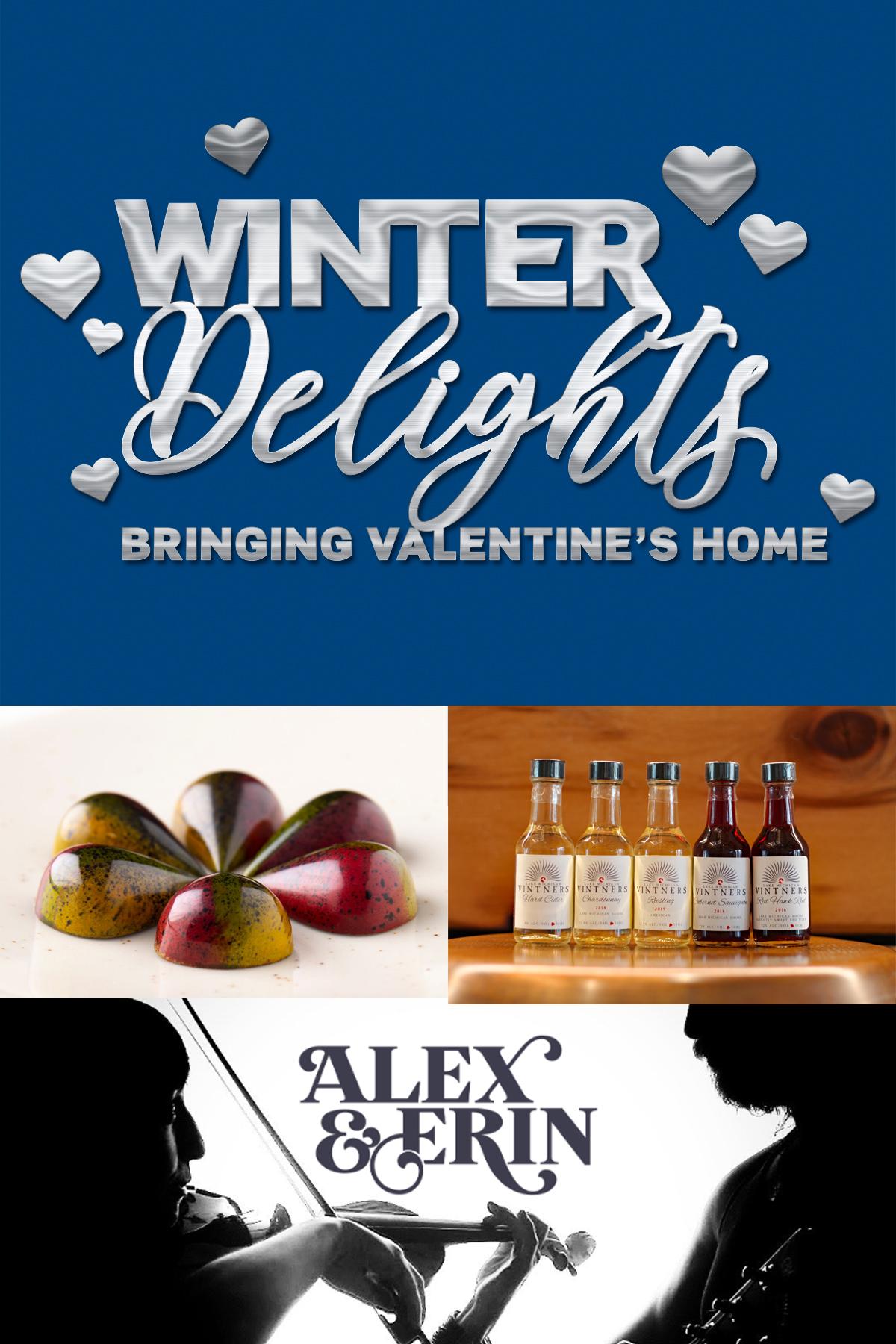 It may be cold outside, but it's cozy and warm inside. This year, Winter Delights is coming into your home for a relaxing night of wine, chocolates, cooking, music, and other fun surprises. Start the evening with an interactive Zoom cooking demonstration with Chef Luis Amado. Then be guided through a series of virtual wine and chocolate tastings, punctuated with live music interludes.
Each package includes:
• Five 50ml wine samples from Lake Michigan Vintners (Hard Cider, Chardonnay, Riesling, Cabernet Sauvignon, and Red Hawk Red (sweet red blend)
• Gourmet chocolate sampler
• Special Valentine's weekend entrée and dessert recipes
• Virtual tour of the LMC Welch Center for Wine & Viticulture
• Live music from Alex & Erin
Have your wine, chocolate, and recipes shipped to your home (for an additional fee) or pick them up the week of February 8 at the Welch Center on the Lake Michigan College Benton Harbor campus. Then, join us on your own, as a couple, or (safely) with friends.
This activity supported by the Michigan Council for Arts and Cultural Affairs
Admission: $25 per person