Virtual Trivia Night with TCP!
Event published by Twin City Players
May 15, 2021
7:00pm - 8:00pm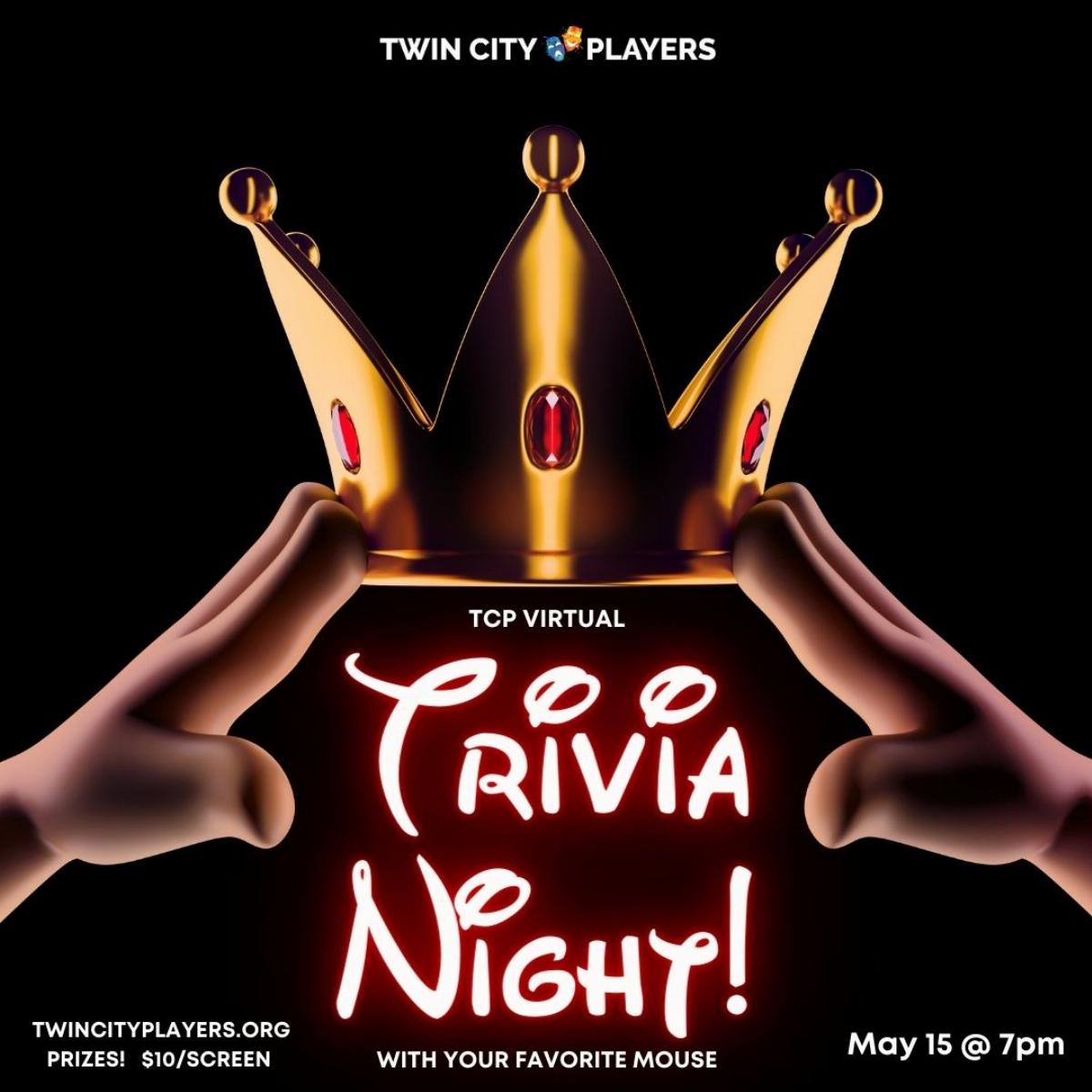 Twin City Players announces its third Virtual Trivia Night with TCP! The online fundraising event will be held Saturday, May 15 at 7 pm. Tickets are $10 for one screen (one or more players) and can be purchased at www.twincityplayers.org through May 13. Dressing up as your favorite Disney character is encouraged! Availability is limited so don't miss out on a night of fun with TCP friends and family. Purchase your ticket before they sell out - this is an easy way to support TCP!
Ticket proceeds from the event support Twin City Players and provide prize money for winners. A ticket purchase allows patrons to sign in with one screen to participate in the trivia challenge. An email participation link will be sent to ticket purchasers prior to the event. The trivia night question categories and additional information is available on the TCP website. First, second, and third place winners will get bragging rights and a percentage of funds raised. Donations can be made at the TCP website for anyone that cannot attend the event but wish to support TCP.
The online trivia night event will be hosted by TCP's Laura Simmons and Jacob Holmes using Crowdpurr. Participants can join in the fun using their computer or smartphone.
Admission: $10