Three Oaks Flag Day Prince and Princess Pageant at The Acorn
Event published by The Acorn
April 02, 2023
2:00pm - 4:00pm
107 Generations Drive
Three Oaks
49128
(directions)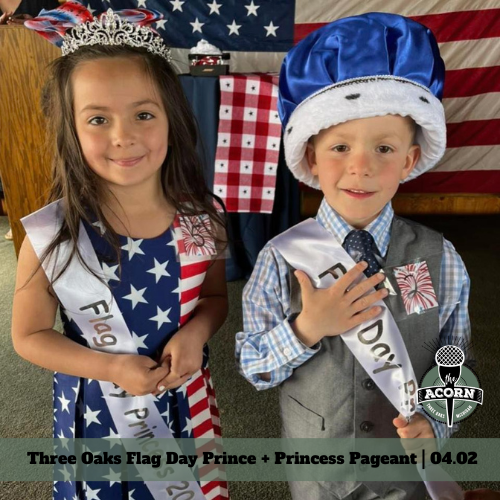 Join us as the 2023 Three Oaks Flag Day Princes and Princesses are crowned at The Acorn.


Children will participate in two different age groups – ages 6 to 8 and ages 9 to 11.


This is a FREE Community Event; registration is encouraged to ensure seating availability. Please register for your free tickets at our website.
Admission: FREE