Registration Deadline – Krasl Art Center Visiting Artist Workshop: Collaborative Bookmaking
Event published by Krasl Art Center
October 01, 2021
Start time not specified.
707 Lake Blvd
Saint Joseph
49085
(directions)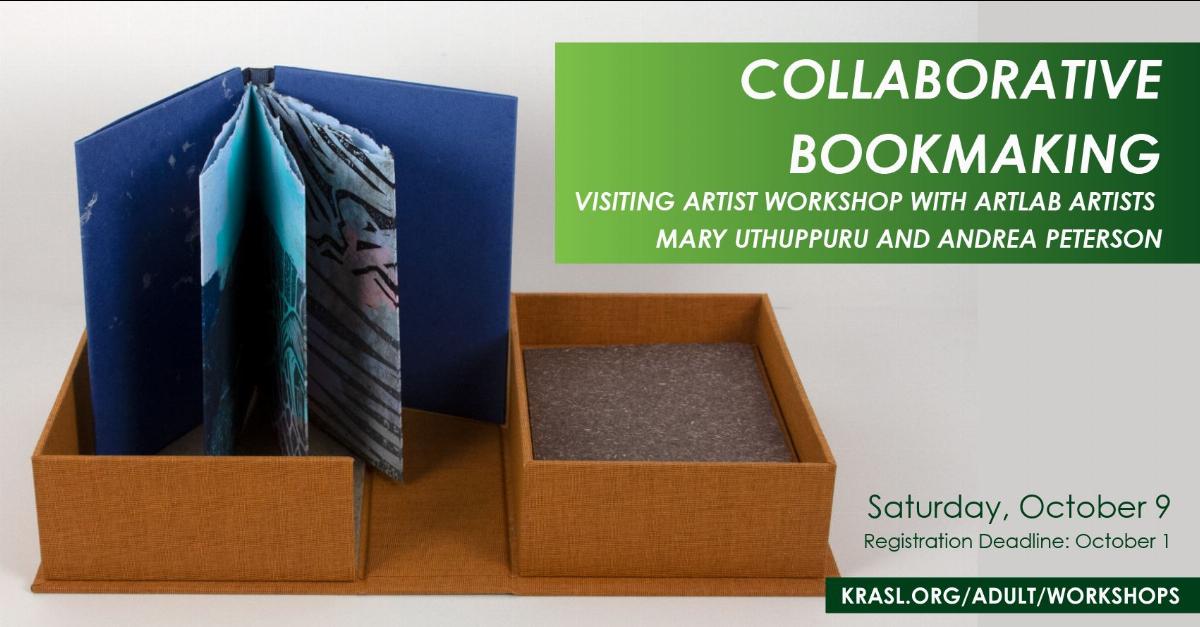 Workshop Date: Saturday, October 9, 2021
Krasl Art Center believes art has the power to connect people with diverse backgrounds and experiences and spark important conversations. KAC education programs connect people by collaborating with local and regional partner organizations, offering cross-curricular learning opportunities at Visiting Artist Workshops. 
Learn how to make a clamshell artist box and your very own accordion book to go inside with artlab artists Mary Uthuppuru and Andrea Peterson! These dynamic artists will introduce materials and techniques as you experiment with your own approach to storytelling. Combine precut linoleum block prints, pochoir stencils, collage and drawing to create rich imagery around the theme of water, or a subject of your own choosing.
Registration opens August 9 and closes October 1, 2021
- - WS.PR.1A: CREATE YOUR OWN CLAMSHELL BOX | 10 AM – 1 PM
- - WS.PR.1B: CREATE YOUR OWN ACCORDION BOOK |  2–5 PM
- - - FULL DAY TUITION: $110 ($100 for KAC Members)
- - - PARTIAL DAY TUITION: $75 ($65 for KAC Members)
Admission: $65-$110
Contact: Registration Deadline – Krasl Art Center Adult/Teen Class Fall '21 , 269-983-0271 , email