Opening Reception for Art & Craft by Theave Design
Event published by ARS Gallery, Arts and Culture Center
July 16, 2022 - September 12, 2022
5:00pm - 7:30pm
147th Fifth Street
Benton Harbor
49022
(directions)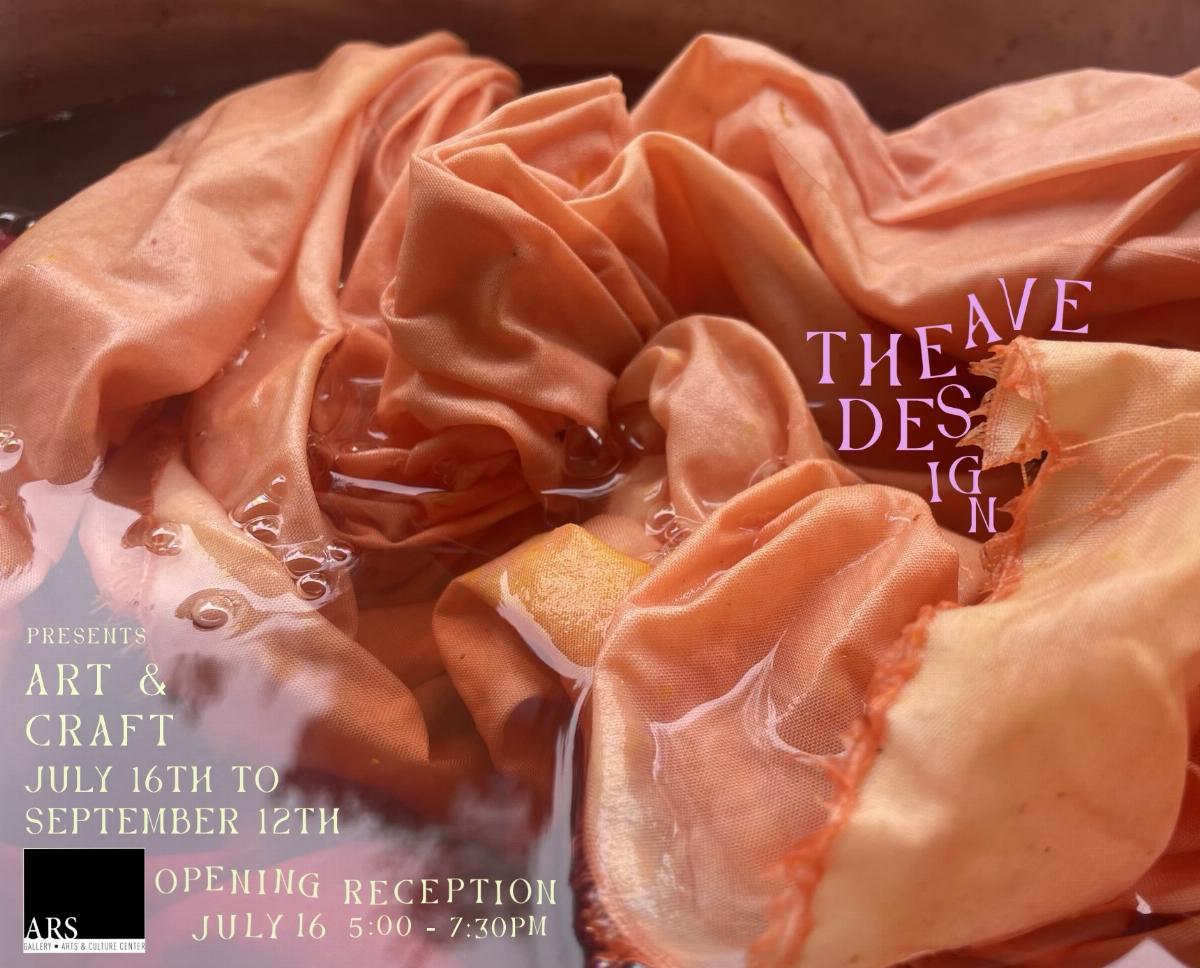 Mark your calendars for the Opening Reception of "Art & Craft" presented by Theave Design.
This exhibit features large-scale paintings, furniture, and textiles, a collaboration between sisters Kate Welke and Karly Welke.
ARS Gallery
147th Fifth Street
5:00 - 7:30 PM
Saturday, July 16
Small bites by Chef Cheyenne of Houndstooth Restaurant and light refreshments will be served.
Art & Craft by Theave Design runs through Monday, September 12th. Be sure to follow on IG @theavedesign
Artists Statement:
Our work has always found it's way back to each other, and we're sure it's better for it. Theave Design has grown out of our fine art practices and the influence those practices have on our approach to interiors. Theave's furniture was born from the same instinct to bring our different abilities in craft together. Kate has spent years working with wood, while Karly, resolutely anti-splinter, has focused on textiles.

Karly has made quilts in the tradition of her mother and grandmother. Each quilt was made to be thrown over a body- the trimmings are what seeps through.

Kate's paintings are landscapes. She has abstracted and flattened spaces, moving from memory into a rhythm of drawing. They are studies on the interplay of color and her own ritual of line.

We hope this snapshot of our current work speaks to our sense of color, our study of craft, and our own joy in design.

~Kate and Karly
Summer Gallery Hours:
THURS, FRI & SAT | 12:00-4:00 PM
Stay up to date on events, classes, hours, closures, and more by following ARS on IG @galleryartsculturecenter or FB @AnnaRussoSieberGallery
Admission: Open to Public