New artwork comes to Krasl Art Center
Event published by Krasl Art Center
May 27, 2023
11:00am - 5:00pm
707 Lake Blvd.
St. Joseph
49085
(directions)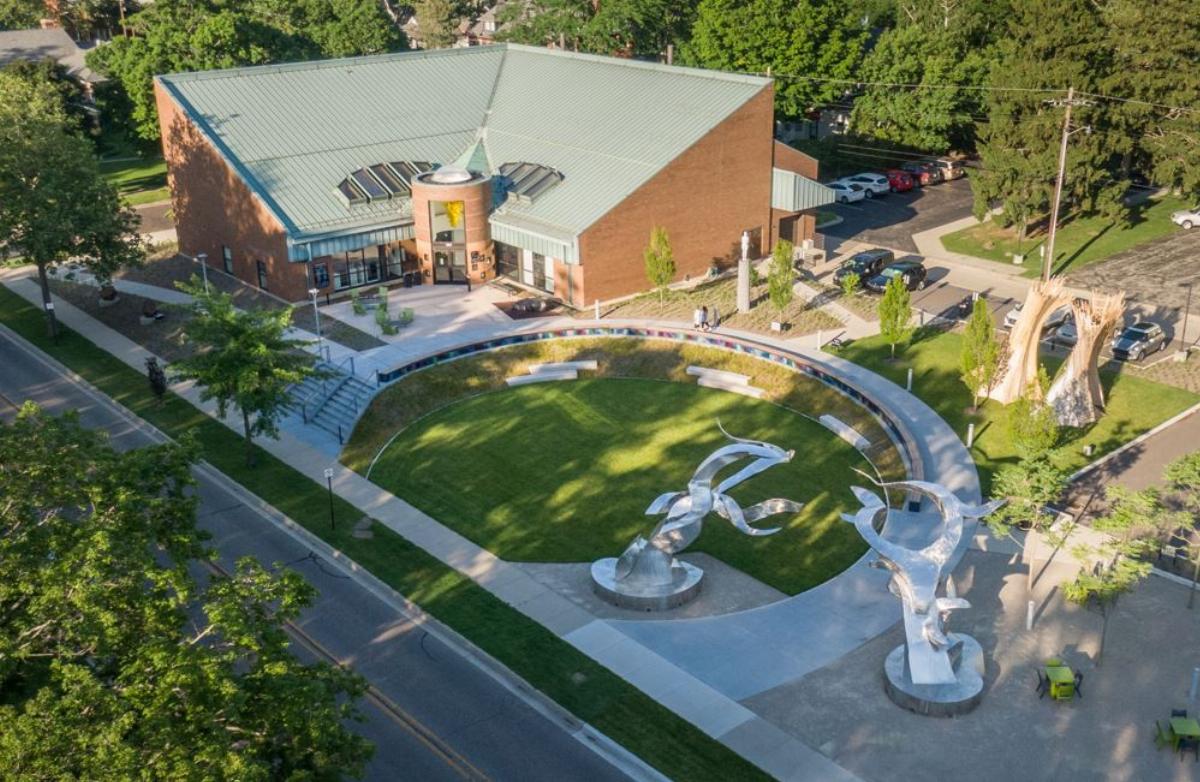 New artwork on view at KAC!
A new installation in the East Garden and the 2023 Pride window display are here. Learn more about the artwork on-view, opening reception, and additional programming under the Art tab at krasl.org
KAC hosts artwork in The Galleries, The Lab, and The Lounge. The Galleries at hosts a rotating display of historical, contemporary, and thematic exhibitions that feature national and global artists. The Lab is a dedicated venue for emerging artists, visual experimentation, and new projects. The Lounge is a relaxing space for guests to rest, visit, and work among intimate exhibitions.
The East Garden is dedicated in memory of Maria G. "Lupe" Hopp and hosts interactive sculpture installations annually. 
Artist opportunities are available at krasl.org/art/artist-opportunities/
East Garden artwork is shown: Peter Krsko 'Groundwave' - on view 2019 - 2021.
Photo by Seth Haley.
Admission: FREE and open to the public