Halloween Ghost Hunt
Event published by Eden Springs Park & Campground
October 26, 2019
8:30pm - 11:30pm
793 M-139 Highway
Benton Harbor
49022
(directions)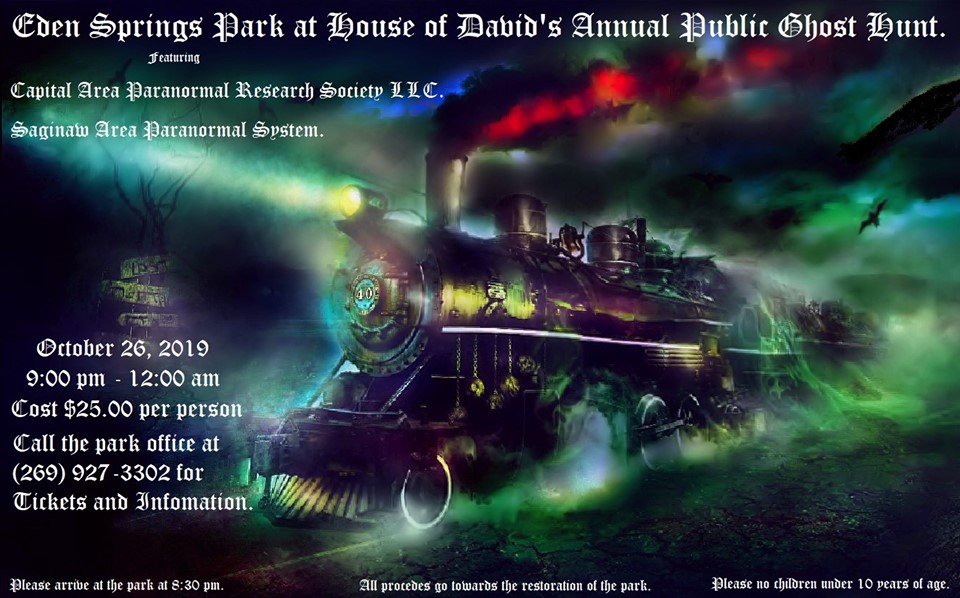 Halloween Ghost Hunt hosted by Eden Springs Park and CAPRS (Capitol Area Paranormal Research Society).
Price is $25 per person, tickets are limited.  No children under 10.
Check in at 8:30 p.m., and the investigation will start at 9:00 after train rides are finished & the park closes.
All proceeds go towards Eden Springs Park restorations.
Dress for the weather & wear sturdy walking shoes.
Admission: $25
Sponsored by: Eden Springs Park at House of David