Coastline Children's Film Festival
Event published by Krasl Art Center
March 08, 2019 - March 17, 2019
Start and end times vary depending on day.
707 Lake Boulevard
Saint Joseph
49085
(directions)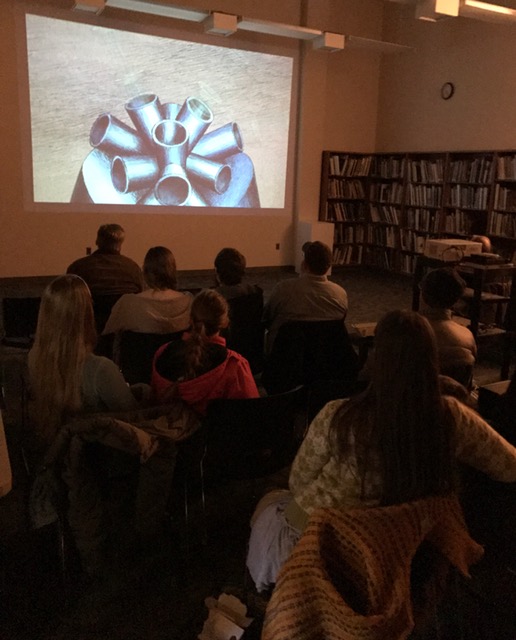 The Krasl Art Center is thrilled to be a venue for the 2019 Coastline Children's Film Festival!  Join us for screenings throughout this two week festival, including the premiere screenings and the grand finale with live music by Dr. Larry Schanker!  Donations are appreciated. Seewww.coastlinechildrensfilmfestival.com for film descriptions, age recommendations, and the full schedule.
Check below for times and showings at KAC
Friday, March 8 at The Krasl Art Center
6 PM Opening Night Costume Party- come as your favorite character from a Miyazaki film
7 PM My Neighbor Totoro (86 min)
SATURDAY, MARCH 9 at The Krasl Art Center
2:30 PM Mirai (100 min)
TUESDAY, MARCH 12 at The Krasl Art Center
6:30 PM The Unseen  (53 min)
WEDNESDAY, MARCH 13 @ THE BENTON HARBOR PUBLIC LIBRARY, 213 E WALL ST
5 PM KID FLICKS One (52 min)
6PM Free art activity based on the KIDS FLICKS short film, Henriyeti: Sock it to Me, Yeti
THURSDAY, MARCH 14 at THE BENTON HARBOR PUBLIC LIBRARY, 213 E WALL ST
6:30 PM Grave of the Fireflies (89 min), Ages 13+
SATURDAY, MARCH 16 @ THE BENTON HARBOR PUBLIC LIBRARY, 213 E WALL ST
1:30 PM KID FLICKS Two (79 min)
SUNDAY, MARCH 17 @ THE BENTON HARBOR PUBLIC LIBRARY, 213 E WALL ST
4 PM Come Back to Erin (13 min), Oliver Twist (74 min) Grand Finale Silent Film Screening with accompaniment by Dr. Larry Schanker
Admission: FREE & OPEN TO THE PUBLIC