Artists and Members Show at the Box - Opening Reception
Event published by Box Factory for the Arts
December 08, 2018
5:00pm - 7:00pm
1101 Broad Street 1101 Broad Street
Saint Joseph
49085
(directions)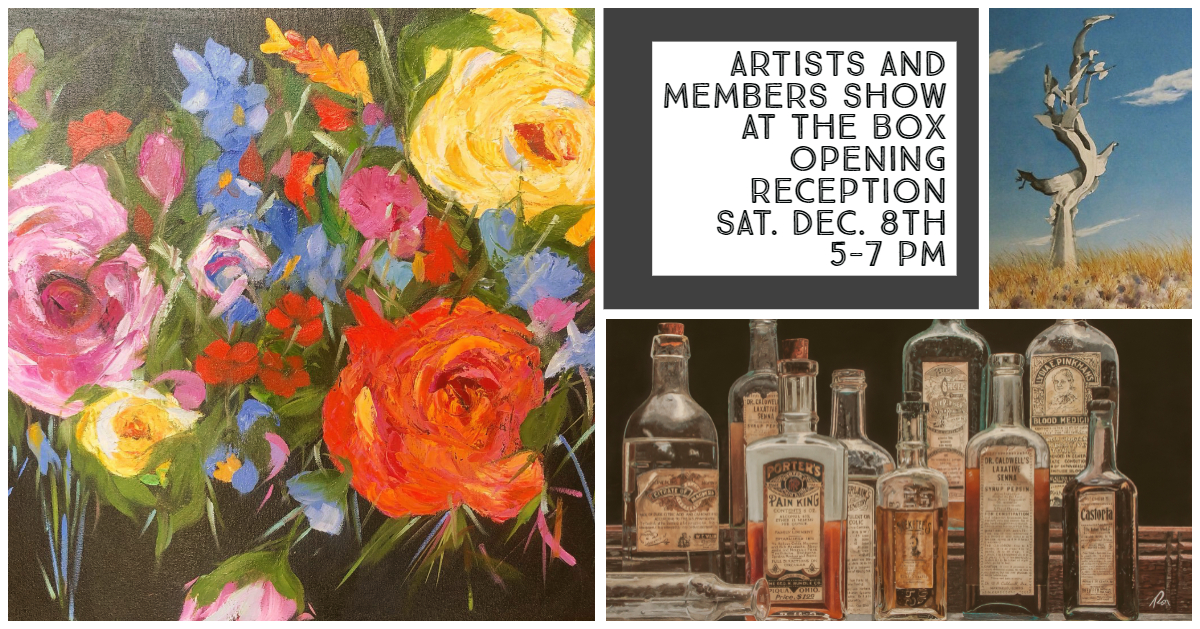 The Box Factory for the Arts is excited to unveil the final Art Exhibition of 2018, our Box Factory Artists and Members Show. This Series 7 Exhibition is opening on Saturday, December 8th in a special Opening Reception from 5 to 7 pm. The exhibits will feature over 50 artists in all three of our galleries. During the reception, David Baker will be painting live in our gallery.

Saturday, December 8th
Opening Reception
5 to 7 pm

Exhibition runs December 8th - January 12
Williams and Whitlow Galleries - Box Factory Studio Artists
Riverwalk Gallery - Box Factory Members

After the Reception, don't miss a wonderful concert at 8pm!
We are so pleased to present Unwrapped at the Box - Kecia Deroly and Friends. You will not want to miss this evening!
Admission: free