Artisan Weekend at the Square
Event published by Berrien County Historical Association
September 23, 2023 - September 24, 2023
10:00am - 5:00pm
313 N. Cass Street
Berrien Springs
49103
(directions)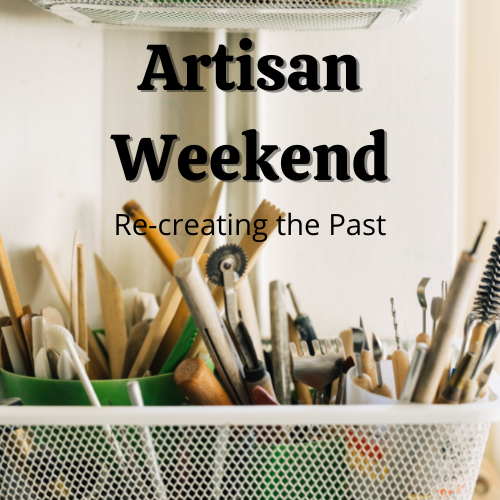 *The acceptance period for the talk and workshop proposals will open on May 1st and close on August 1st. Please email info@berrienhistory.org to learn how to submit.*
History cannot be told without the arts, skills, and experiences that not only shaped how people live but how we see the past today. This celebration of the arts looks at traditional skills that have found new life in the 21st century.
The weekend will be a mix of presentations and workshops designed for all skill sets. They are aimed at teens and higher.

*WORKSHOPS*
All workshops are $15.00 and will require RSVPs due to the limited space available. The last day for registration is September 22nd.
Fees cover all materials and instructions for each workshop and will include refreshments.
Registration links will be available on Facebook and our website beginning September 1st.
*LECTURES*
All lectures are $5.00 and will be hosted inside the Courtroom. Pre-registration will be available but is not required and payment can be made at the door.
No lectures will be live-streamed in 2023.
*NEW IN 2023*
You have a chance to access our entire schedule (coming live in early September) with our special day and weekend passes.

Day passes will be available for $30.00 each and they can be used either Saturday or Sunday.

Want to attend the whole weekend? Get your weekend pass for $50.00 (a $10.00 savings) and mix and match your talks and workshops.

Passes include a lunch box, swag, and five free raffle tickets. All passes must be pre-purchased and will be available through September 15th. No passes will be available after that date.
Admission: 5/15/30/50