A Grape Stompin' Good Time: Third Annual Grape Stomp!
Event published by Chill Hill
September 17, 2022
5:00pm - 9:00pm
8986 1st Street
Baroda
49101
(directions)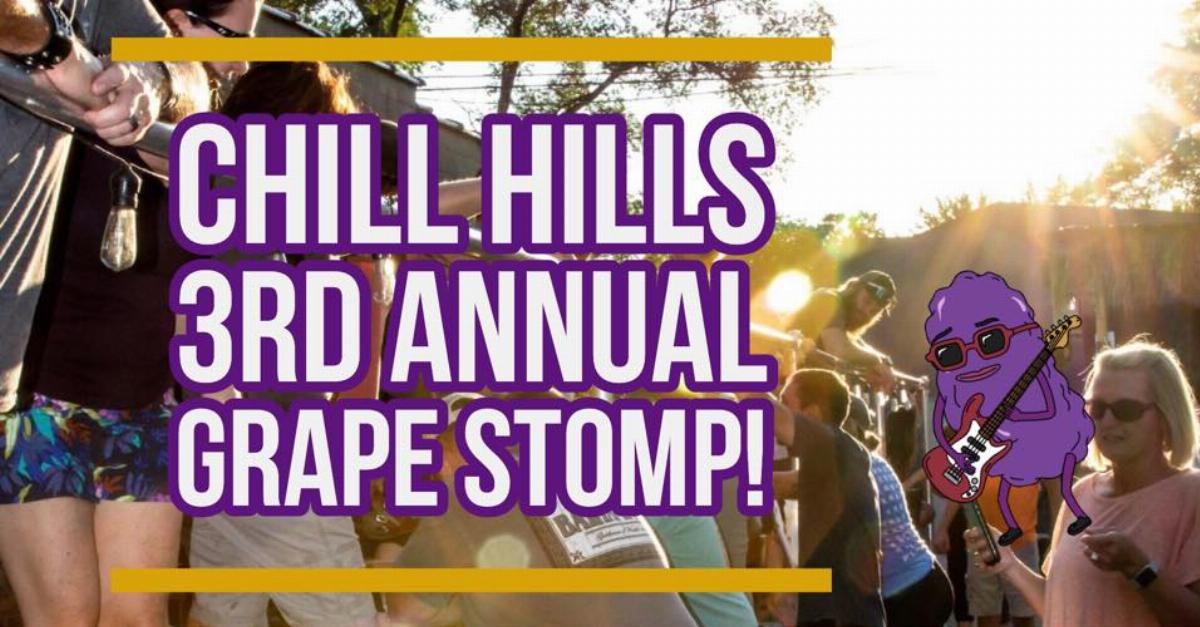 If you're ready to have a grape stompin' good time, please join us in the alley on Saturday, September 17th!
There will be live music with Dart Board Compromise, our annual grape stomp competition & Silly Sausage food truck will be here!
Music will be from 5 - 9 PM + the grape stomp competition will be between sets.
One round, 8 teams, two people per team.
The winner will receive a prize from Chill Hill Winery & bragging rights for all eternity.
$5 cover to enter the alley.
*Free admission with Chillbilly Membership
Admission: $5