Start your creative pursuit today!
The more creative connections you make between September 3, 2019 and April 30, 2020, the more arty prizes you'll get.
There are 19 creative destinations located in Berrien County. To entice you to connect with each one, we'd like to challenge you to a game of Creative Pursuit. The more Creative Connections galleries, museums and theaters you go to between September 3, 2019 and April 30, 2020, the more fun you'll have and the more prizes you can earn. It's easy to get started. Just pick up a Creative Pursuit game map at one of the locations listed in the "Here's How to Play" section below.
EARN THESE FUN PRIZES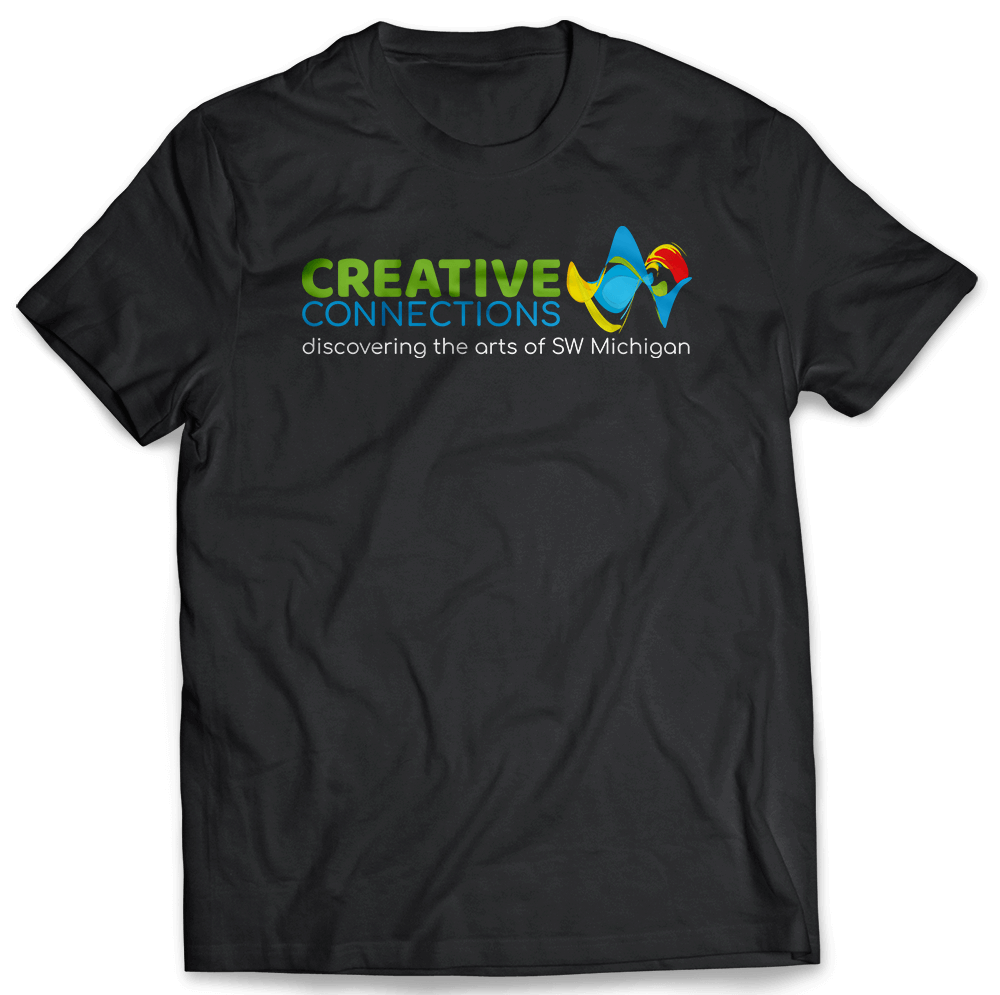 Prize Level 1: CREATIVE CONNECTIONS T-SHIRT
Earn this unisex t-shirt by collecting three stamps, one each from an art gallery, museum and performance venue.
PRIZE LEVEL 2: Joshua Nowicki photographic art, signed by the artist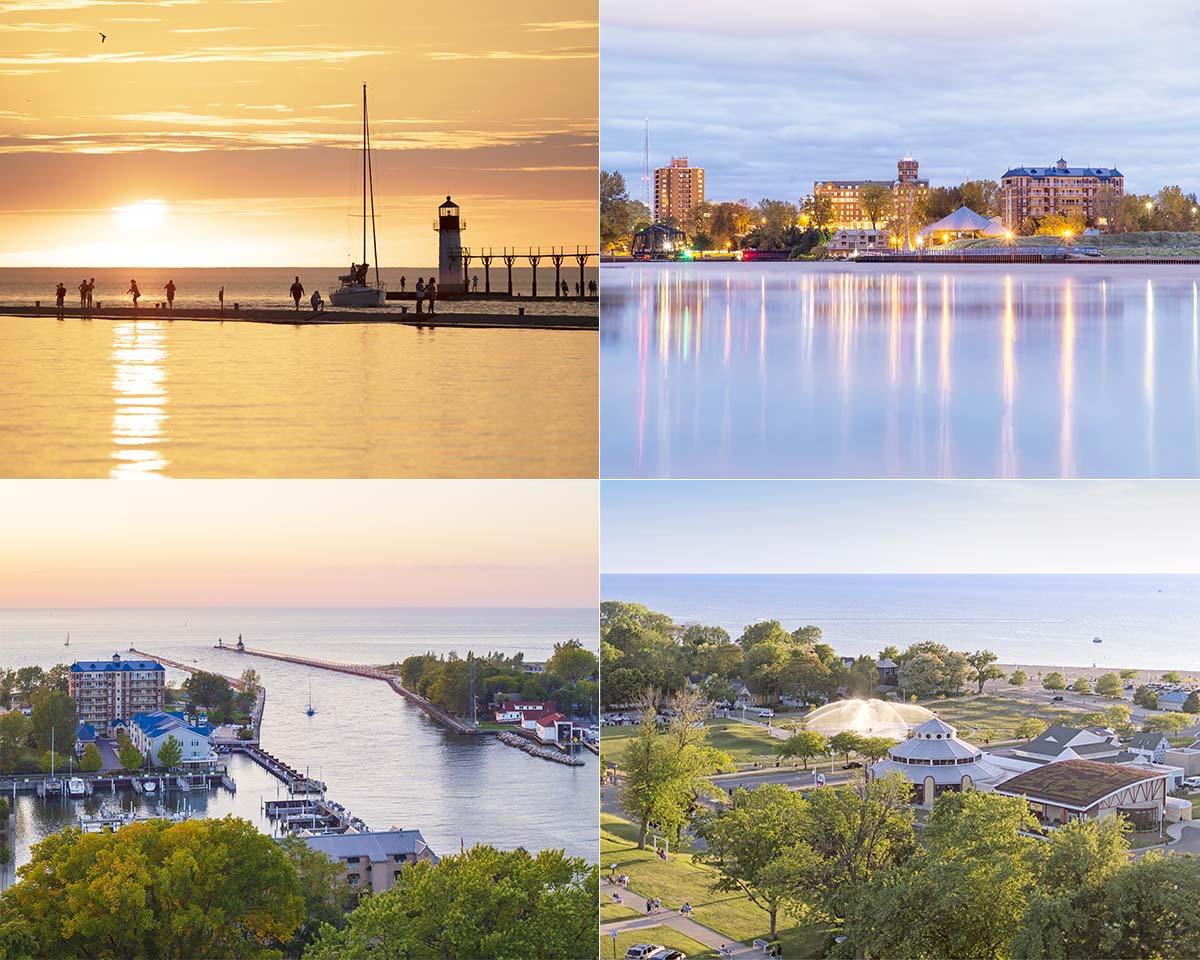 Joshua Nowicki is one of the most renowned photographers in Southwest Michigan. After completing Level 1, you can earn one of his signed landscape photographic prints by collecting one stamp in each Level 2 category. Choose your favorite from these four 8" x 10" images printed on lasting metal.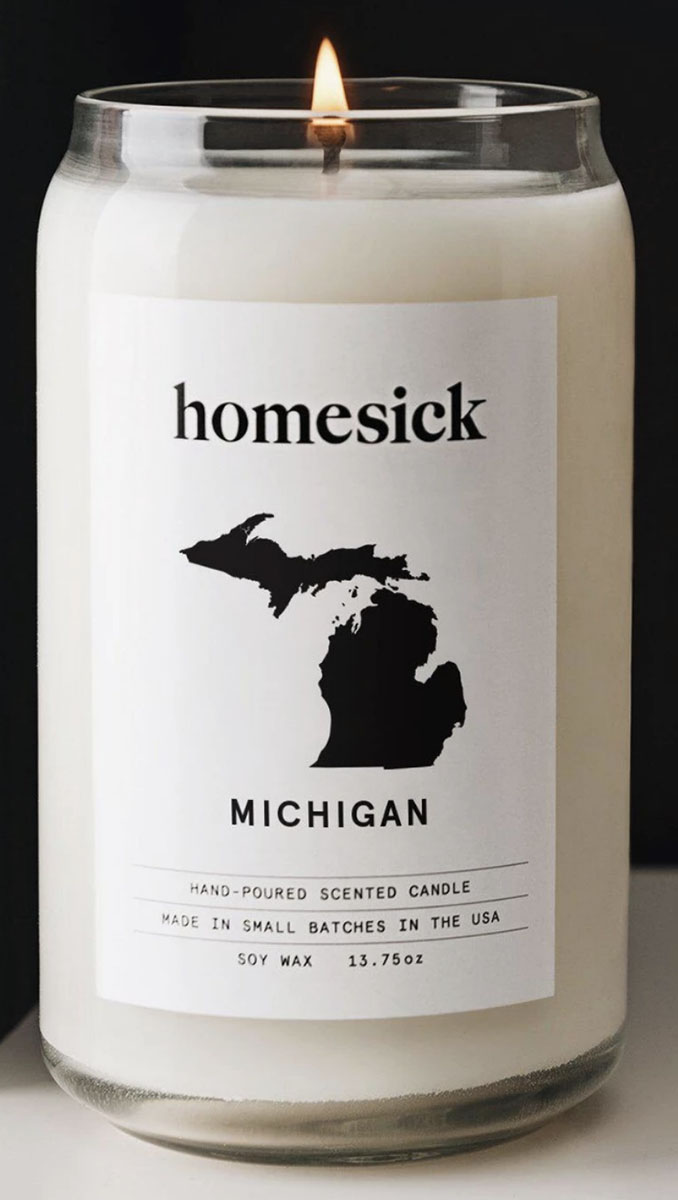 BONUS PRIZE: Michigan candle, plus entry into the Grand Prize Drawing
Get this Michigan candle when you complete Prize Level 1 or Level 2 and stay at least one night in a participating hotel in Benton Harbor, St. Joseph or Stevensville by April 30, 2020. Before you leave, ask the front desk staff to stamp your game card. They will stamp only one game card per room. For a list of participating hotels, visit swmichigan.org/hotels
Once the Southwestern Michigan Tourist Council receives your completed Creative Pursuit game card and validates that you have completed Level 1 or Level 2 and stayed in a participating hotel, you will automatically be entered for a chance to win one of five Grand Prizes!
Grand Prize: all-inclusive, 2-night hotel package for two people
We will draw the names of five Grand Prize entries on May 12, 2020. If you are one of the winners, you will get everything you need to create a fun-packed three days in Southwest Michigan!
Two-night stay (double occupancy) at one of our amenity-filled hotels in Benton Harbor, St. Joseph or Stevensville
Plus food, beverages and entertainment to enhance your stay. Your package will include gift certificates redeemable at area restaurants, merchants and Makers Trail winery, brewery and distillery destinations.
Download Map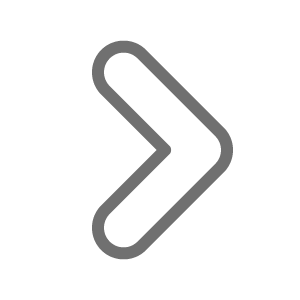 HERE'S HOW TO PLAY:
You must be 18 years or older to participate.
Bring this Creative Pursuit map to any of the participating sites listed inside the Creative Connections map.
Each time you attend a performance, take a class or visit a Creative Connections site, ask them to stamp your game card before you leave. Each site has a unique stamp that may be used only once on your game card. Duplicate stamps will not count toward earning prizes.
Continue collecting stamps to earn up to three prizes, including an entry into our Grand Prize Drawing. This offer is good while prize supplies last.
Once you've filled the game card with stamps, have your Creative Pursuit Game Card validated to claim your prizes (see details below).
Keep your Creative Connections Map safe! Additional maps are available, but the stamps can only be replaced by revisiting the Creative Connections sites. It's advisable to fill out the top portion of the Creative License as soon as you get your map to avoid having it used by another person.
HOW TO CLAIM YOUR PRIZES
Fill out the Creative License form. Do not remove the form from the map.
Collect Creative Connections destination stamps between Sept. 3, 2019 and April 30, 2020. Duplicate stamps will not count toward your prizes.
Each time you complete a prize level, submit your Creative Pursuit map for validation by mailing or bringing it in person to:
SOUTHWESTERN MICHIGAN TOURIST COUNCIL
2300 Pipestone Road, Benton Harbor, MI 49022
Phone: (269) 925-6301
Hours: Mon.-Fri. 8:30am-5pm. Closed Sat. & Sun.
You may also wait to submit your map until after you have completed all the prize levels you're interested in, but your map must be received and validated by May 11, 2020, to be eligible for earned prizes.
If you submit your map by mail it will be returned by mail with your prize. If you bring your map to the Southwestern Michigan Tourist Council you can pick up your prize at that time.
Keep this map to continue collecting stamps toward your next prize. (Offer good while prize supplies last. Creative Pursuit promotion​ ends April 30, 2020.)
The Grand Prize Drawing takes place on ​May 12, 2020.​ Winners will be notified immediately.
NOW GET CONNECTED!