Take the 2021 Michigan Trails Week Challenge in Southwest Michigan!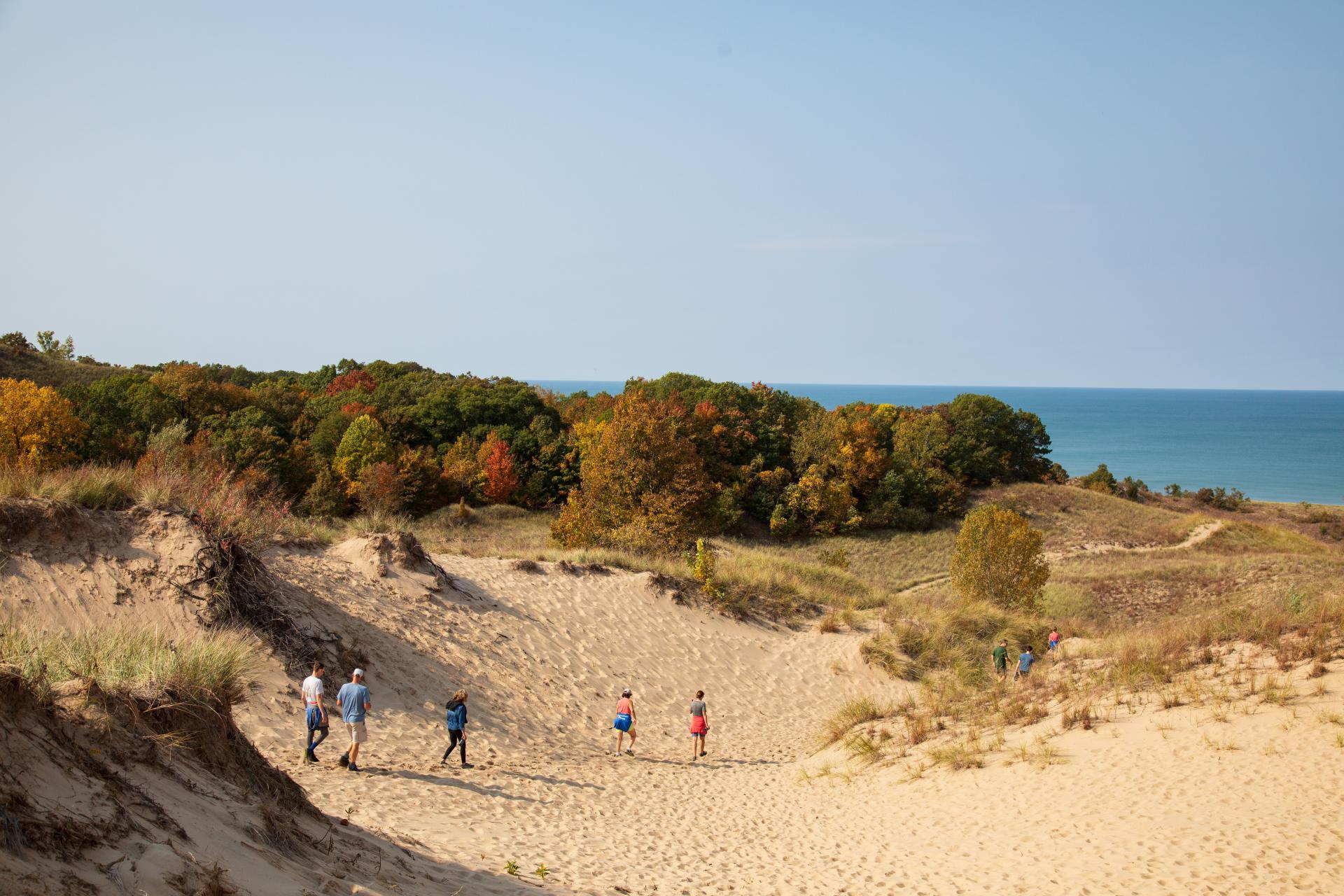 Anyone looking for some outdoor activity will have no trouble finding it during Michigan Trails Week, Sept.19-26.
Here's the challenge! Help us collectively tally 100,000 miles of Michigan trail time during Michigan Trails Week. You'll be participating along with several other Michiganders and visitors as they complete their mileage for this annual event put on by the Michigan Department of Natural Resources. One of the best places to get in your miles is on Southwest Michigan's land and water trails — right in the midst of our fall color show's seasonal debut!
Registration is already open at the link below — it's free! Once you start logging your miles during Michigan Trails Week, you will earn badges (no limit) and entries into a drawing on Oct. 1 for Michigan-branded and outdoor gear prizes. When you register and log at least one mile, you will get your first badge and first entry into the drawing. After that, you will earn another badge and entry every time you:
Bike for 10 miles

Ride horseback for 5 miles

Paddle for 2 miles

Ride (ORV, ATV, motorcycle) for 15 miles

Walk, run or hike for 5 miles
Did you know you can do almost all of these activities in Southwest Michigan? Mountain bike on 10-miles of technical single-track at Andrews University Trails in Berrien Springs or log some relaxing miles through the 12 miles of Harbor Shores Golf Course and resort trails in Benton Harbor/St. Joseph. Fred Russ Forest Park in Decatur has eight miles of trails perfect for horseback riding. They're also relatively flat enough that your family and friends with special mobility issues can log some miles, too!
Where can you hike or paddle? Southwest Michigan has enough suggestions that we had to make a trail guide to fit them all! Check out our FREE Trail Guides to find out where to launch your kayaks and lace up your hiking boots today.