Q&A with Karma Vista Vineyards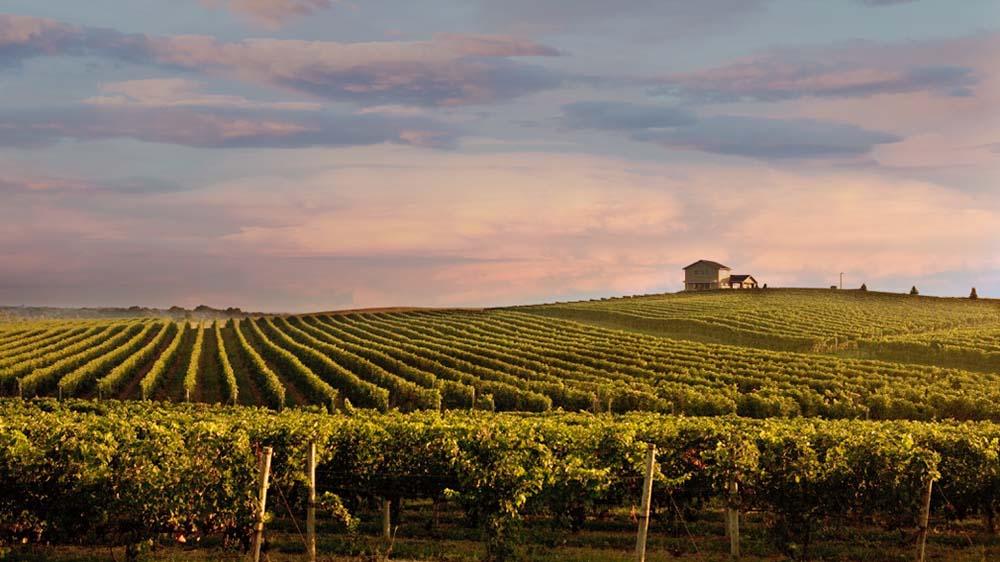 The Herman family has been fruit farming near I-94 at the Coloma exit for 175 years — and in 2002 they decided to open a winery using that fruit. To celebrate Karma Vista Vineyard's 20 years in Southwest Michigan, we spoke with owner Joe Herman. Learn about the family fruit growing business, the people who run it and what visitors can expect below!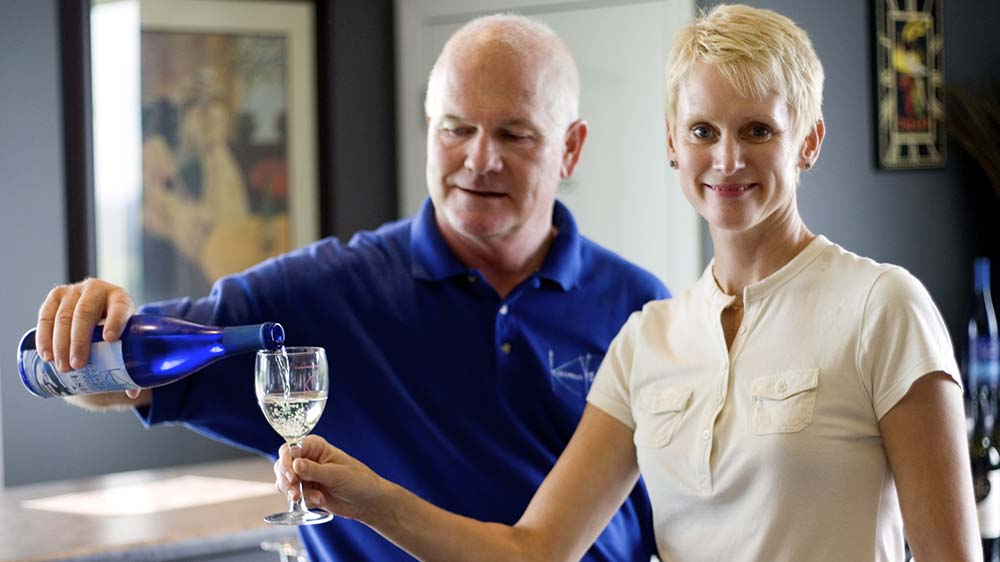 What is your role at Karma Vista Vineyards?
My wife Sue and I own the winery. Sue runs the tasting room with my help, mostly on the weekends. I also work at our 475-acre fruit farm along with our son Keith, who is the winemaker.
How did the winery start and how has it evolved since?
We are full-time fruit farmers and already owned this exceptional fruit site near I-94 at the Coloma exit. We sell most of our grapes to other wineries in the area and only use about 20% of what we grow for our own wines.
Over the years, we have removed most of the cherries and peaches from the 99-acre Coloma site and planted vinifera wine varieties that require the best of sites to survive the winter and spring freezes. We still grow cherries and peaches at the home farm along with 85 acres of juice grapes for Welch's grape juice.
What days/ hours are you in operation? Do you have seasonal hour changes?
We are open Thursday, Friday, Saturday and Monday from 11 a.m. to 5 p.m.; Sunday from noon to 5 p.m. We are closed on Tuesdays and Wednesdays.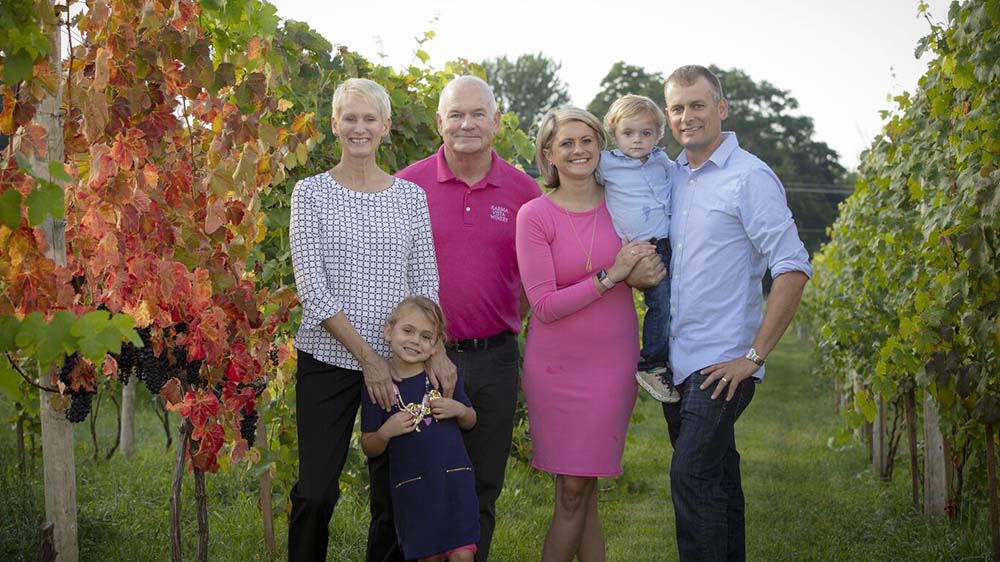 How would you describe the winery's atmosphere?
We focus on the wines and the vines. Our family invites you onto our farm to taste some fantastic wine and enjoy spectacular, serene views of nature at its best. We do not take large groups — no limos or buses — and we cater to people who know and love wine.
How many staff members are running the operation?
Aside from Sue and myself, we rotate a group of only six to eight people on the weekends to help pour and greet the consumer. The staff is like extended family, and all know and love wine and visiting with the public. We have a dozen or more seasonal workers on the fruit farm itself.
How would you describe your customer demographic right now?
Because of our proximity to I-94, we see people from every state and many different countries who are traveling between Chicago and Detroit.
What are some of your unique offerings that set Karma Vista apart from the rest?
Our vineyard setting and vista are unique. People like to relax and have a quiet glass of wine on our deck, surrounded by the vines and a beautiful panoramic view.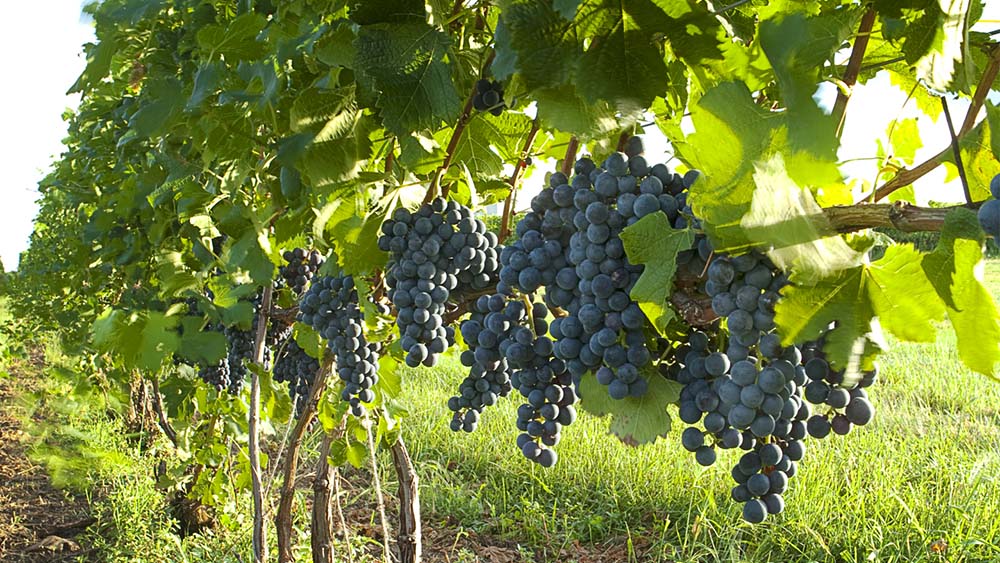 What might surprise visitors and locals alike about your winery?
Our family has been farming fruit in the area for 175 years. Our son Keith is the seventh generation of the Herman family to work on the farm. We use no herbicide weed spray on our vineyards or tree fruit. We believe that soil health and human health are intertwined.
What tips do you have for wine drinkers?
Wine is best served with conversation. The better the wine, the better the conversation! A bottle of wine allows you to take the experience home and have it on your back porch at sunset. It's great to think of all the people enjoying our product all over the country.
What makes you proudest and most excited about Karma Vista and its future?
Winemaking in Michigan is a great community to be part of. We have stayed true to our mission of trying to work with all the gifts nature has given us in Southwest Michigan to grow the best grapes possible and turn them into the best wines possible. Our grapes have ended up in some spectacular wines from other wineries as well, and we love seeing that happen. For now, the only thing we plan on opening is more wine!
Plan a visit to Karma Vista
Start planning your visit to Karma Vista Vineyards at 6991 Ryno Road, Coloma. Visit their member page and website to learn more about their wines and experiences.