Plan the perfect vacation with the Visit SW MI app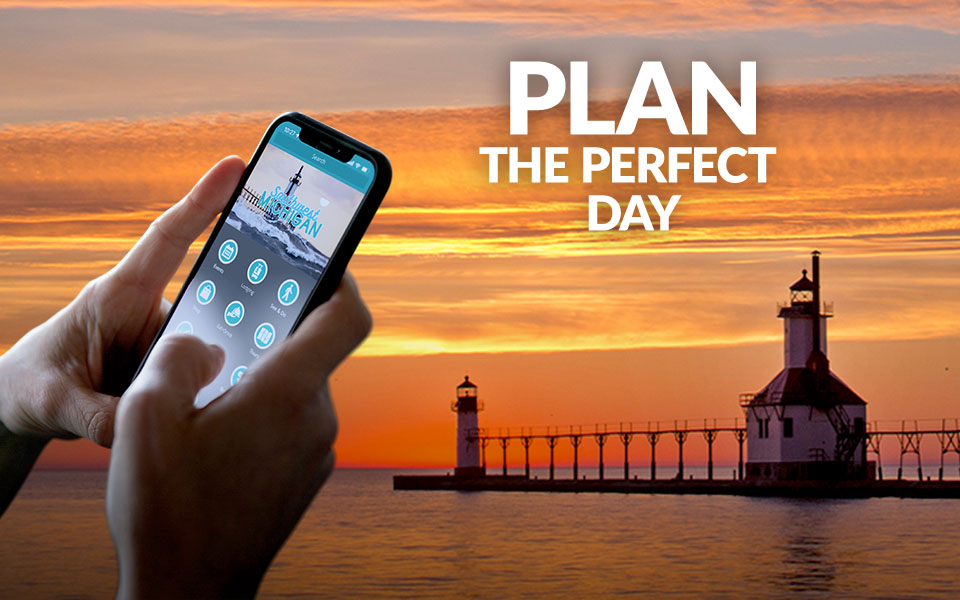 Planning the perfect day in Southwest Michigan just got much easier! We're excited to unveil the Southwest Michigan Widget on our site with integrated mobile apps. This is a new, interactive way to map out everything visitors don't want to miss in Southwest Michigan. 
Designed with our partners at Visit Widget, this tool provides a new way to explore what the region has to offer, including hotels, popular restaurants, activities, shopping and the Makers Trail. View it all at once or search by categories like beaches, lighthouses, art galleries and antiques. Those destinations can then be added into your itinerary for your upcoming or current trip. 
Simplify your travel planning
We know trip planning can be overwhelming when there are this many unique destinations in a region. With the Visit SW MI App, you can narrow down your selection and save what you don't get to for your next trip!
The app also considers events happening and tips you may get from your friends. Within the app, you can simply click "join" on an event or search for the restaurant you want to try by name. Both will be added to your personalized plan. 
And you don't have to keep the handy planning tool to yourself either! Coordinating groups just got much easier. You can also invite your friends or extended family by sharing your plan with them over social media, email or text, all from the app. No need to waste another sheet of paper — planning is now digital. With this planner, we're helping you get organized and maximize your time here. 
Visitors aren't the only ones who benefit — locals can use the app, too. Download it to find something fun to do on the weekend, note upcoming events, or search and save a restaurant you didn't know was in town.
Download the Visit SW MI app today!
Ease your planning process today by downloading the Visit SW MI app on your iPhone or Android. Find the best route and take it with you along the way. Your plan will always be right in your pocket!