Top 10 holiday activities in Southwest Michigan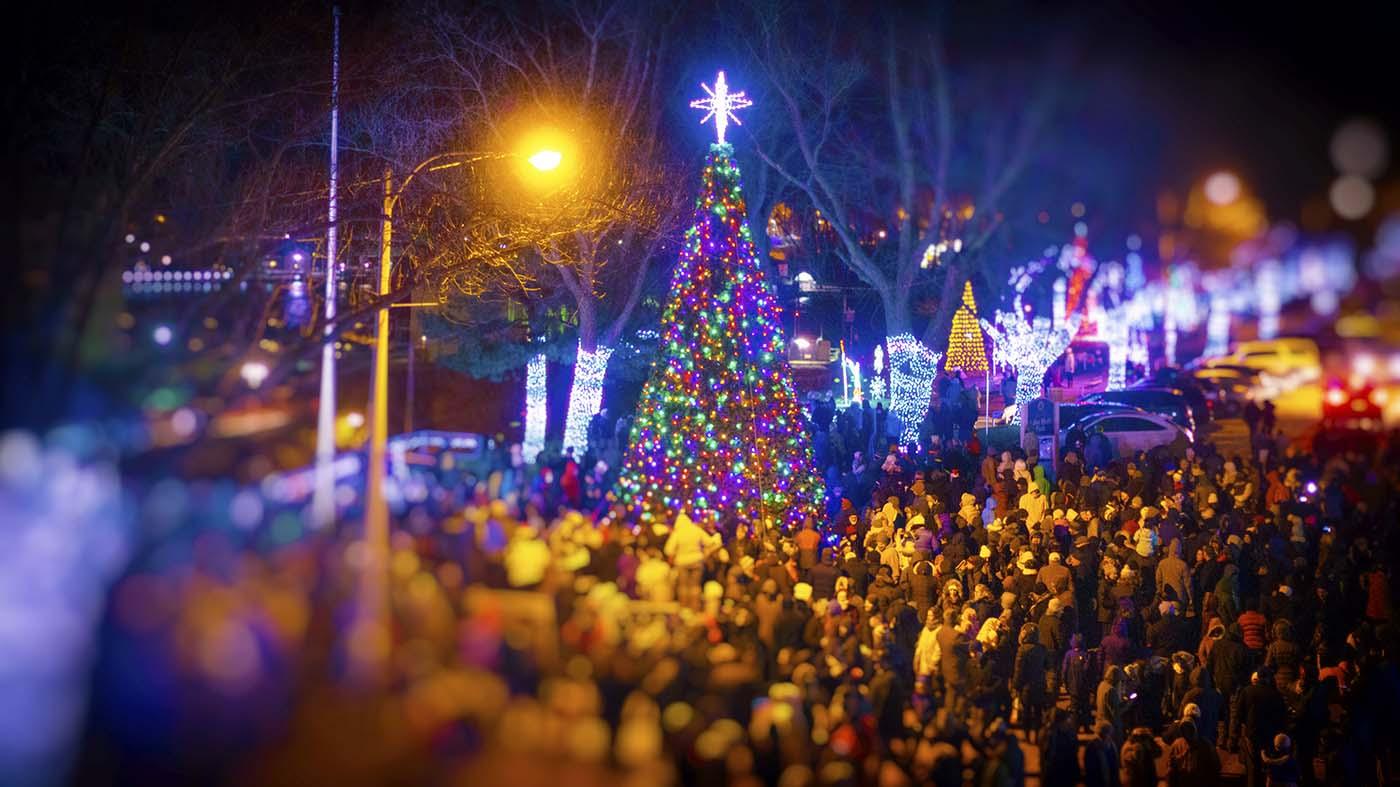 When temperatures drop, you may be tempted to curl up at home, but you won't want to miss all the fun that Southwest Michigan has to offer! We asked locals to list some of their favorite winter activities and traditions. When you're ready to come out of hibernation, we have plenty to keep you entertained throughout the holiday season. Trade in your wool blanket for a countryside blanketed in freshly fallen snow, and end your day socializing in front of a roaring fire. Winter is a special occasion here, so join us for our seasonal celebrations and top 10 holiday activities in Southwest Michigan!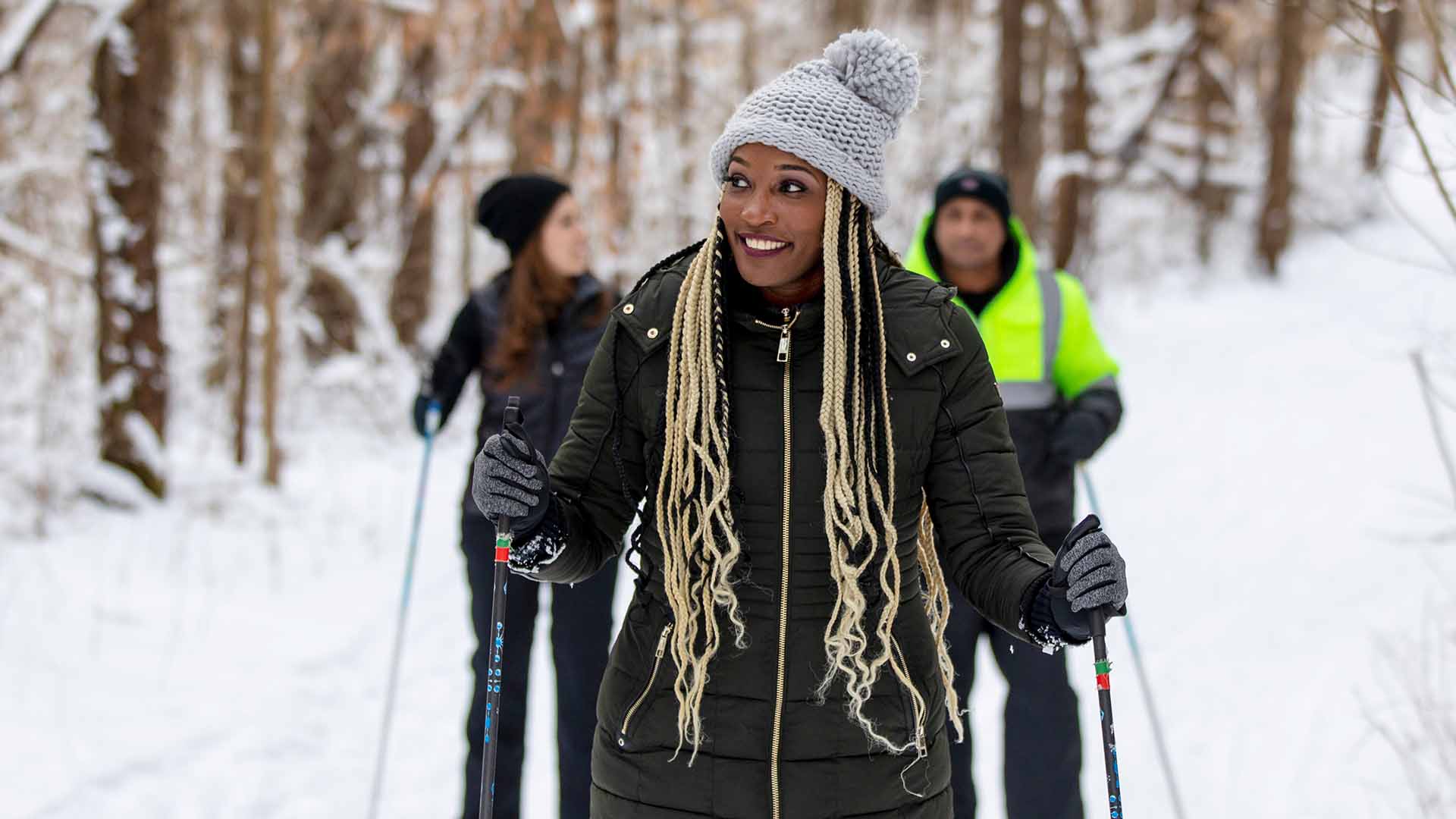 1. Cross-country skiing and snowshoeing
With trails criss-crossing the region, you will find terrain for all ages and abilities at our parks and nature centers:
Love Creek County Park
This Berrien Springs destination appeals to all levels, while offering more challenging cross-country trails to satisfy experienced enthusiasts. Fat tire biking is another option here. Equipment rentals are available.
Madeline Bertrand Park
In addition to a variety of levels, this Niles park offers night skiing. Short days give way to wooded trails warmed by the glow of lanterns in the evening. Equipment rentals are available!
Harbor Shores Golf Resort
When the golfers flock to warmer climes, winter brings recreational opportunities for cross-country skiing on miles of trails alongside this Benton Harbor golf course. Try out the beachside loop for lovely views of Lake Michigan. Top off your visit at Plank's Tavern at the Inn at Harbor Shores. This restaurant serves up inventive twists on comfort food and offers an extensive drink menu, all with a view of The St. Joseph River. Bring your own cross-country ski equipment as rentals are not available.
2. Downhill skiing and snowboarding
What better way to stay active and social than to spend a day on the slopes? When you need an adrenaline rush, head for Swiss Valley in Jones. This day use area will keep you busy with 11 runs. Swiss Valley hosts a variety of ski programs for all ages and a ski school for beginners. Add two terrain parks for different levels of snowboarding abilities and you have something for everyone. A grab-and-go cafe maximizes your time on the slopes. Picnic with your group next to the fire on the patio, or relax with specialty drinks and table service overlooking the ski hills in the Chalet restaurant. Snowmaking guarantees a long season. Equipment rental available.
3. Hiking and sledding the dunes
Often the best days in Southwest Michigan are made from the simplest pleasures. With ample state parks and preserves throughout the region, hiking abounds around every corner. Step into slumbering woods and enjoy trees trimmed in evergreen boughs and sparkling ice. Treat yourself to views of wildlife snacking on winter berries. Gaze for miles at Lake Michigan, waves frozen in motion and sculpted by wind and sand. Marvel at nature's art, painted in whites and grays, sometimes punctuated with a bluebird sky. Our sand dunes transform into wintertime playgrounds for sledding. Choose a bunny hill, extreme vertical drops and everything in between. Then run up to the top to do it all over again!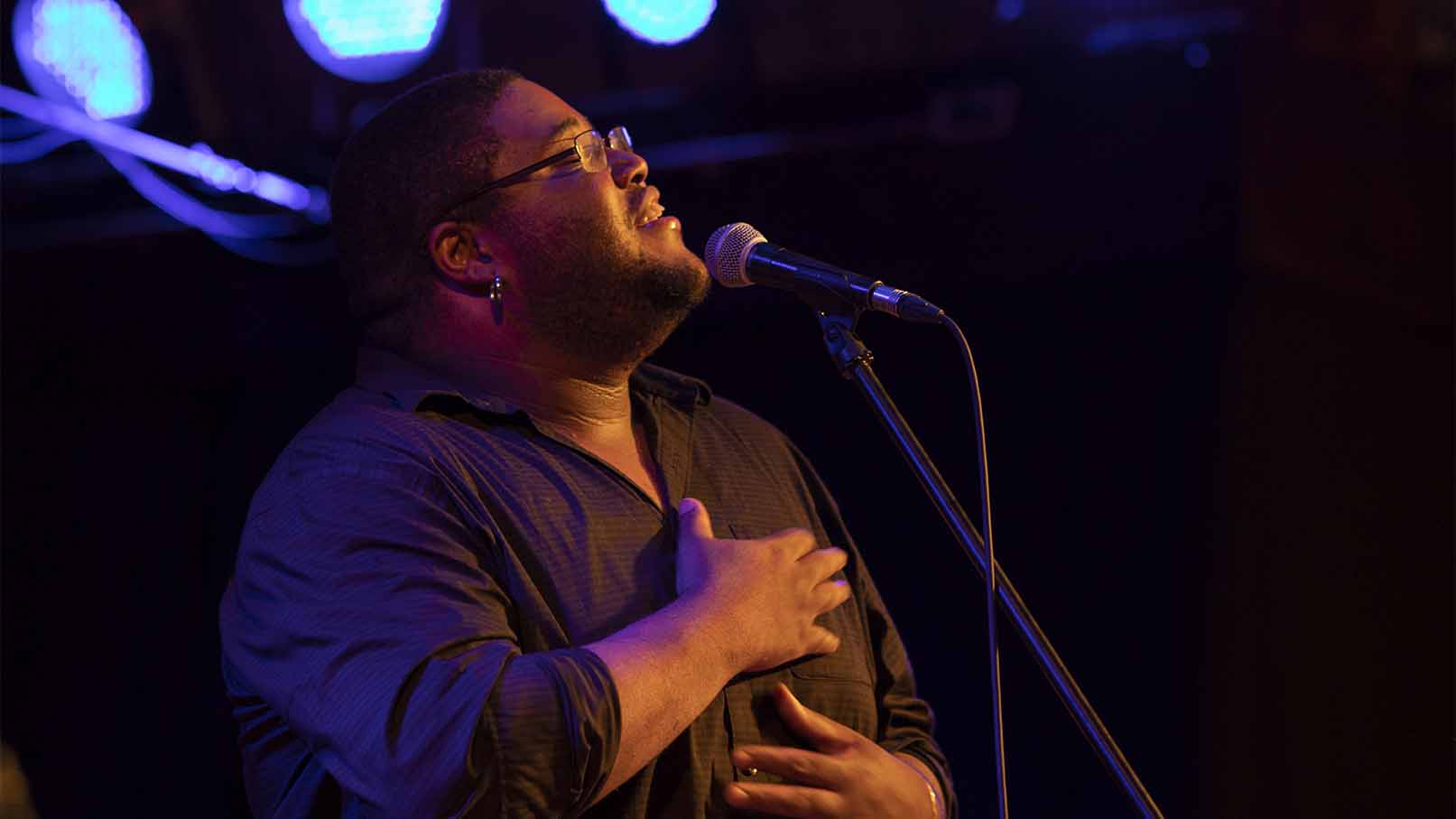 4. Snowflake stroll in Three Oaks
If you are searching for an idyllic small town with tons of culture, look no further than Three Oaks. It's not hard to imagine why the Christmas movie Prancer was filmed here. You will feel like you've stepped into a holiday card come to life during the annual Snowflake Stroll in late November. Galleries, eateries and stores all join in the fun offering delicious samples, holiday cheer and live music. Close your evening with a concert at the Acorn Theatre.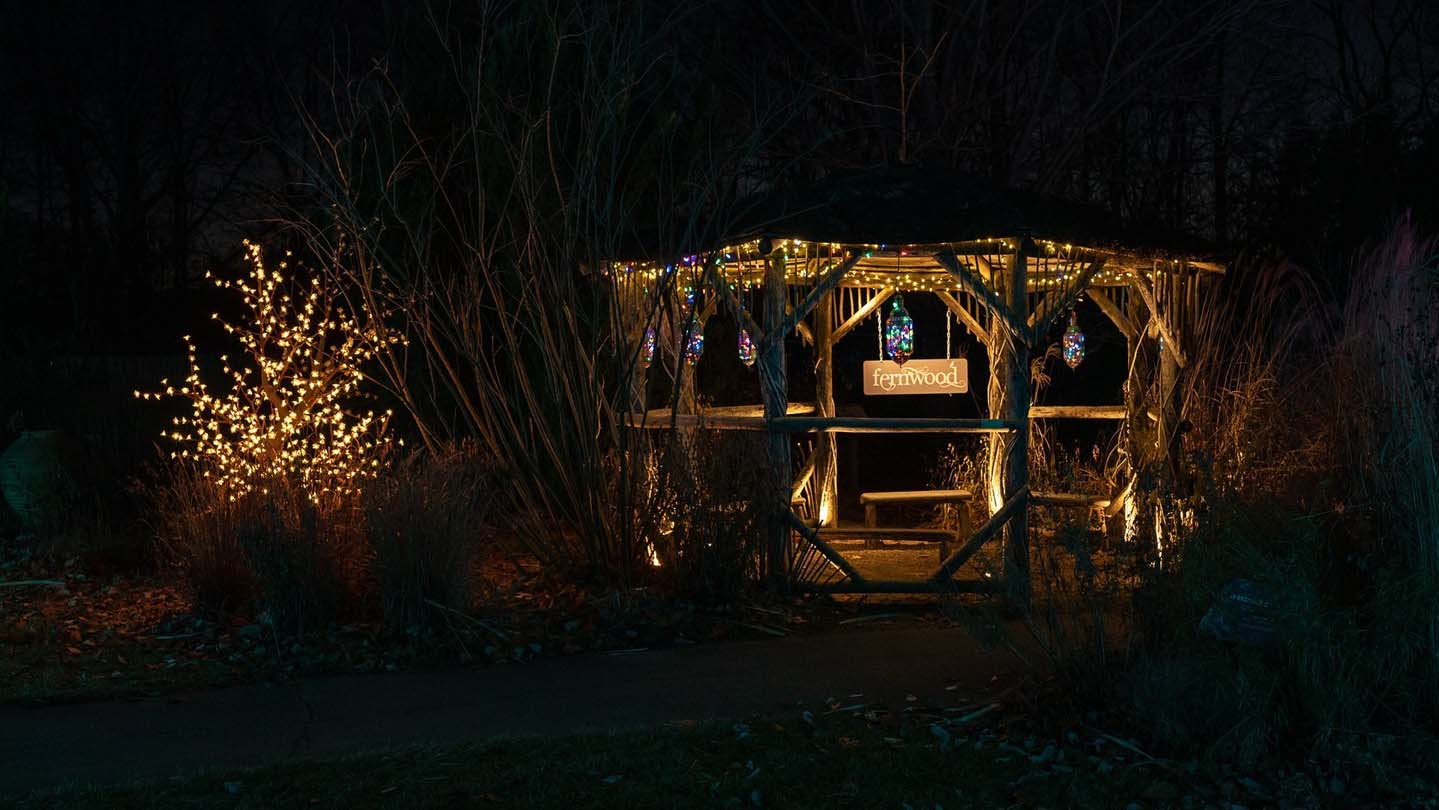 5. Fernwood Botanical Garden in Niles
The holiday season would not feel complete without spending time at Fernwood Botanical Garden and Nature Preserve. Decked out in colorful greenery, the conservatory boasts fragrant orchids and a cascading waterfall to provide a decadent escape from the cold weather outdoors. More than 100 kinds of tropical ferns grow in the rocks and nearby beds. Linger by the pond for a glimpse of goldfish and frogs. Don't miss the Lights at Fernwood outside, either! This popular event goes from late November through December. Purchase tickets online ahead of time.
6. Holiday Art Hop in Benton Harbor
Warm up with community spirit. This much anticipated December event attracts a loyal following every year. At the Holiday Art Hop you can browse artist studios and watch local kids show off their talents in music and dance while enjoying complimentary food and drinks with friends. Don't miss Water Street Glassworks. Stop in and warm up on the catwalk overlooking the hotshop, where you can watch artists give shape to their works.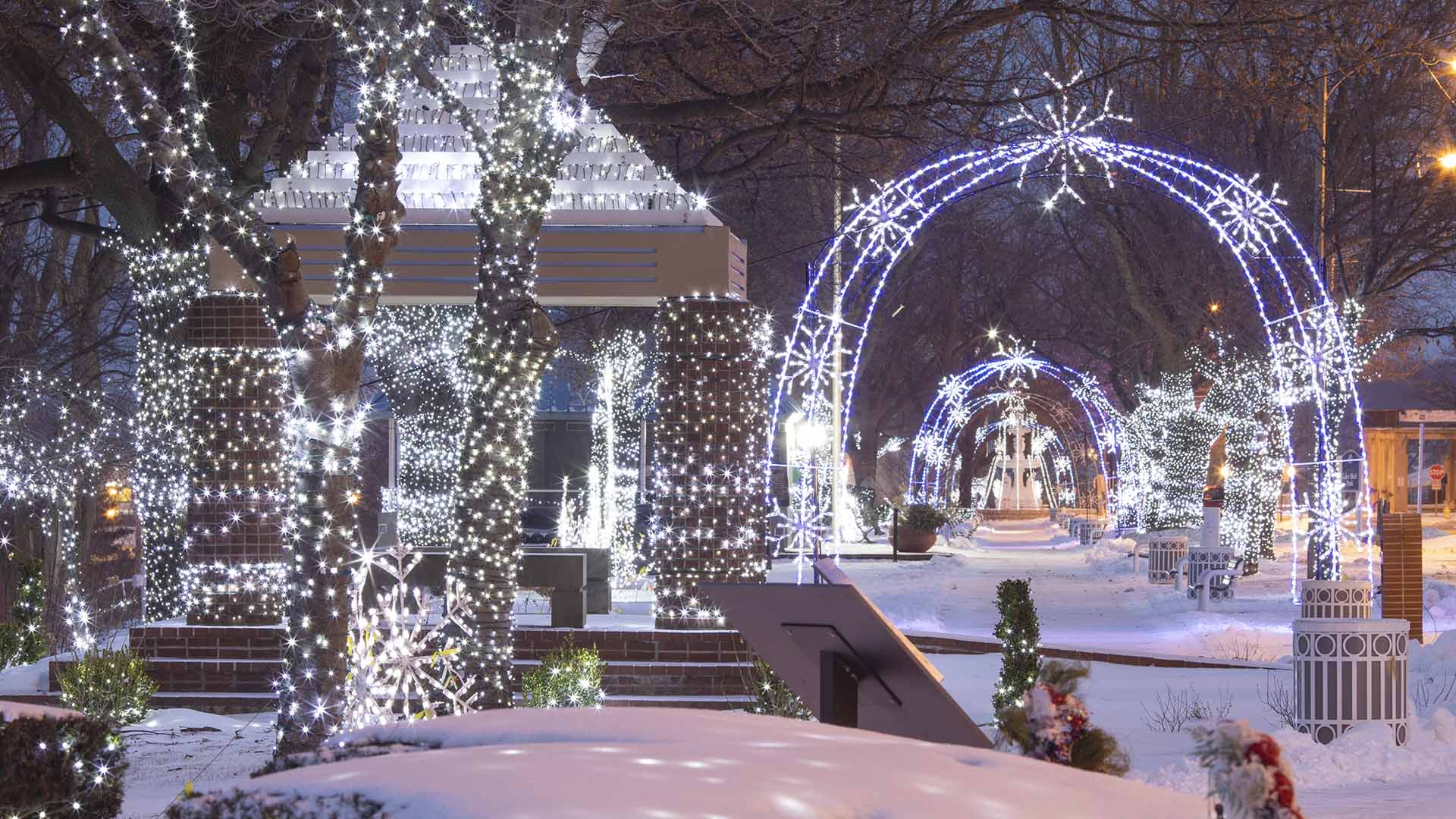 7. Light up the Bluff in St. Joseph
Getting into the holiday spirit is easy during Light Up the Bluff. Caroling sets a festive mood for the town tree lighting. Watch kids' eyes light up when a million twinkling lights turn on at dusk. Youngsters can walk along the bluff decorated with favorite holiday characters and sing along to favorite songs. Adults will enjoy a festive shopping atmosphere at the storefronts dressed in seasonal finery. Please note that the lights and bluff decorations keep the festive spirit alive through mid-February.
8. The Citadel Spectacular
The Citadel Spectacular features a glistening collection of holiday-favorite tunes and high energy dancing by 36 students and faculty members. It is narrated by Santa, who invites the audience into his memories of the holidays. This 90-minute production is full of festive nostalgia and is sure to dazzle audience members of all ages with appearances by some of our favorite holiday characters, high kicking and fast-footed dancing, and music that will take you back to all your best holiday memories. Visit Santa immediately following the matinee performance. The performances are Dec. 17, at 2 p.m. and 6:30 p.m.
9. Miniature Christmas train rides at Eden Springs
Come out and enjoy a ride on miniature trains, and enjoy the wonderful display of lights this holiday season at the historic Eden Springs Park. Train rides are Saturday and Sunday from 4-8 p.m. on December 3-4, 10-11, and 17-18. Tickets are $4 per person (children aged 3 and under are free). CASH ONLY!
10. Paul Mow's Holiday Show
You're in for a real treat! Local talent Paul Mow gathers an all-star cast at The Livery for his annual holiday concert on Dec. 23. Get in the mood before Christmas eve while listening to classics. Tickets are $20 each!
Plan your holiday trip now!
Start booking your hotel and purchasing tickets NOW! You won't want to miss this time of year in Southwest Michigan. Happy holidays!