Makers Trail Gift Guide: Presents for wine lovers, beer lovers and more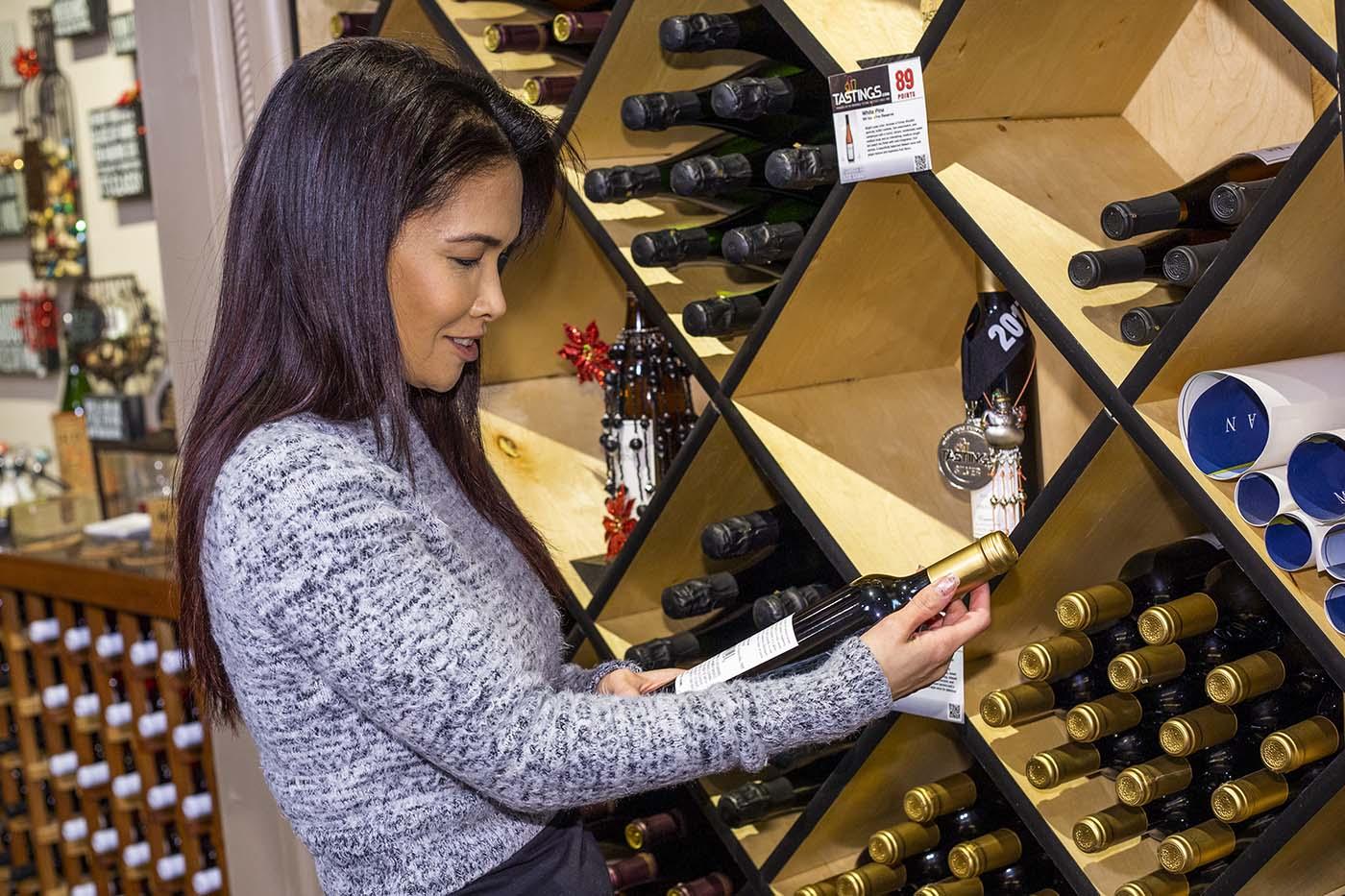 Looking for gift ideas for the cider, spirit, beer and wine lovers on your holiday shopping list? Travel the Southwest Michigan's Makers Trail. What makes this shopping trip extra fun is that each craft winery, brewery, cidery and distillery lets you taste most of the gifts before you buy them. This is an easy way to find sure-to-please presents to bring to parties or deliver on your gift-giving holiday AND pick up your favorite craft beverages to bring home to enjoy, too.
Gifts for wine lovers
Expand where you can ship wines from Domaine Berrien Cellars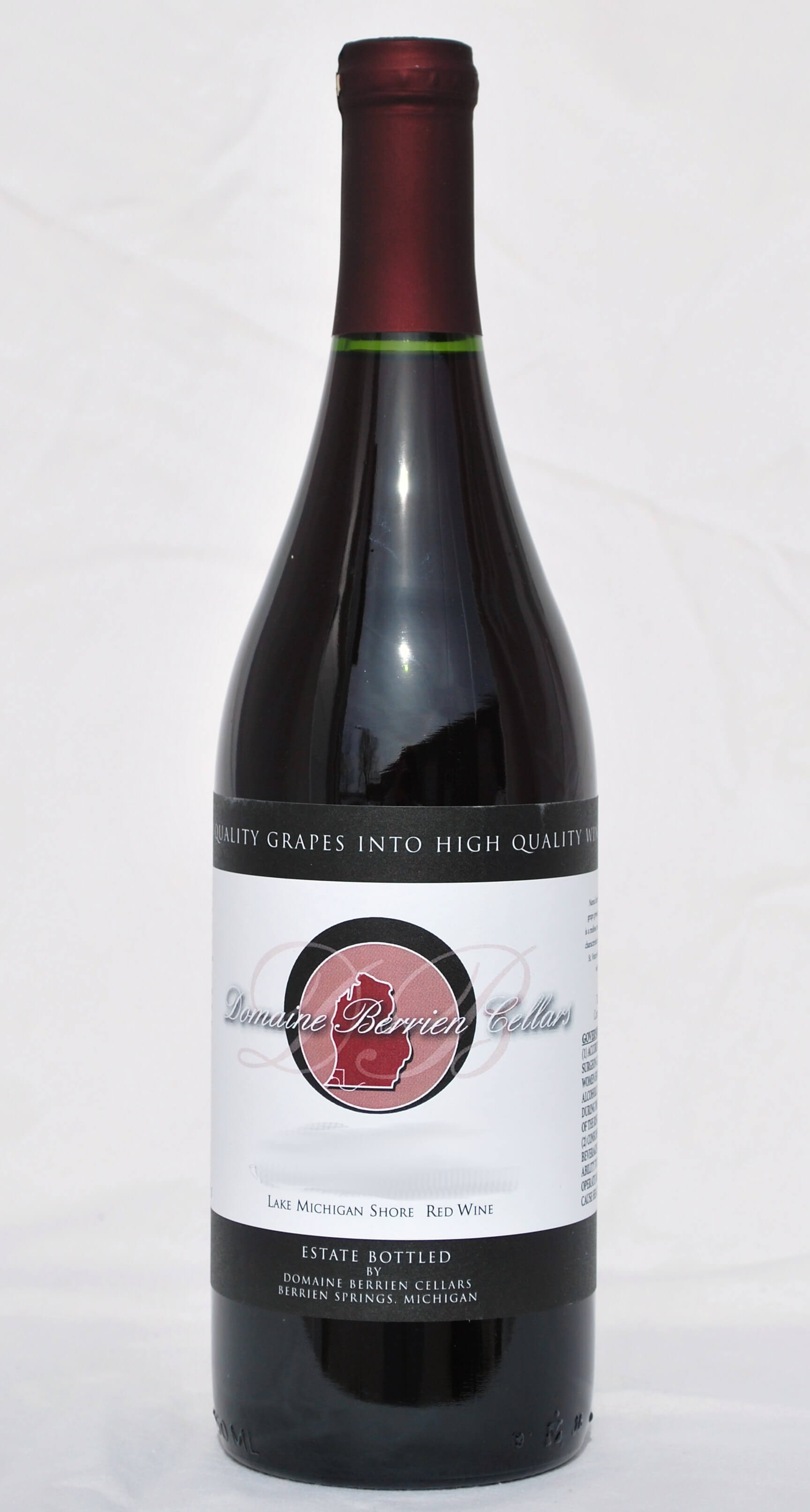 This holiday, delight wine enthusiasts living in Michigan, Illinois, Indiana, Minnesota, Florida, Alabama and Washington, D.C. Domaine Berrien Cellars ships 1-12 bottles of wine via FedEx on Mondays, and most orders arrive at their destination by Tuesday.
See what premium wines are available this holiday
Curated Cases for Every Wine Lover from Free Run Cellars, Round Barn and Tabor Hill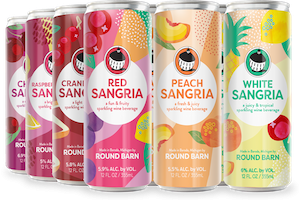 Try a splash of Round Barn's Black Walnut Cream in your hot cocoa, and you'll thank us later. This cream wine is one of the 12 curated bottles included in this bar-stocking case that will please the carefree sweet white wine drinker AND a hyper-discerning red wine aficionado. You can also purchase one of the wine packs featuring three bestsellers, or make every day feel like summer with Round Barn's 4-or-12 packs of canned sangria.
Need a last-minute gift?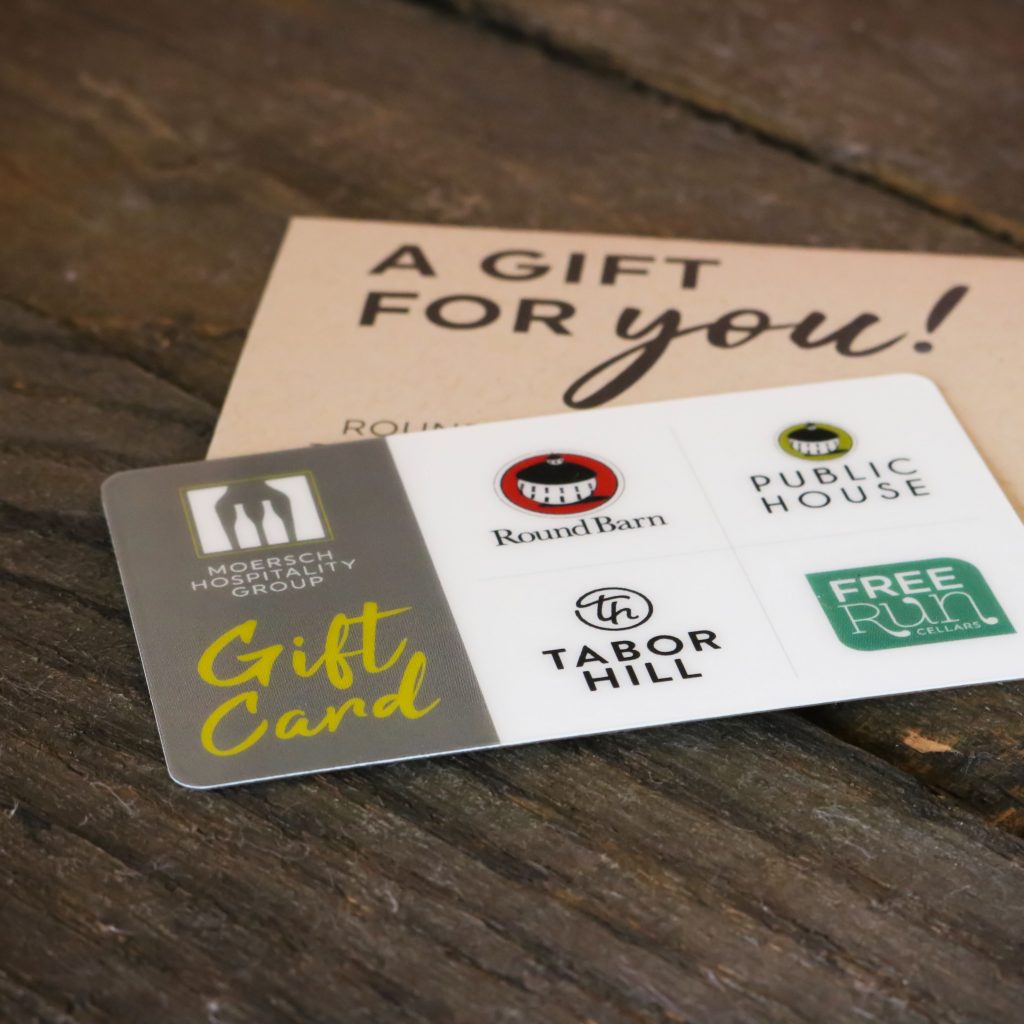 No one will want to re-gift a gift card that is good at all Round Barn, Free Run Cellars and Tabor Hill locations. You can request that your card orders be mailed to you or get an immediate delivery of their ecards.
Delivery that arrives more rapidly than eagles!
New Year's Eve Bubbly from Gravity Winery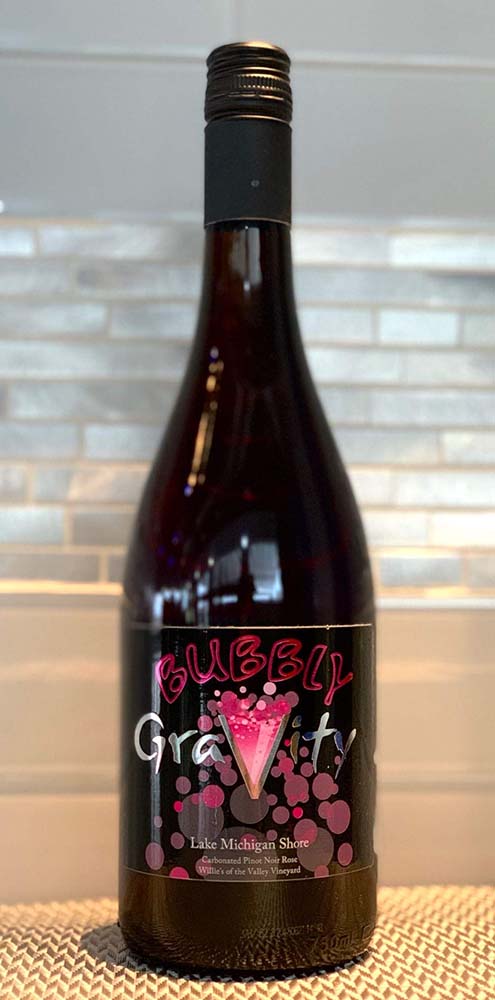 This Pinot Noir Rosé with its rose petal aromas and bubbles is a festive alternative to champagne for your New Year toasts. Surprise someone with Gravity's Really Awesome Drinks! — R.A.D beverages. Each flavor is summer in a can! Shipping is available to your friends and family in Michigan, Indiana, Illinois and Florida.
Delight friends and family with a bottle of Bubbly or brighten their days with a 4-pack of R.A.D.
Tasting Flight Kits from Hickory Creek Winery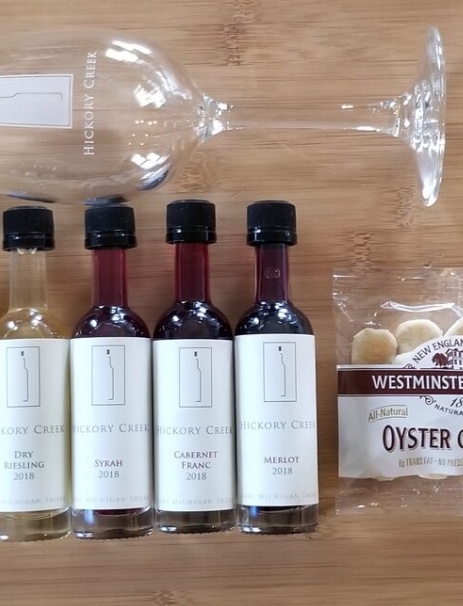 Oh, what fun! You can enjoy a tasting flight in your own home. Each kit comes with a selection of five 1.7oz/50ml servings curated into a tasting flight by Hickory Creek's (HCW) winemaker. Inside each kit, there is also an individual serving of palate-cleansing crackers, a stemless HCW logo tasting glass, plus instructions on how you can participate in a 45-minute Zoom tasting experience hosted by HCW's winemaker.
HCW Signature Flight: This flight gives the best overall tasting experience of Hickory Creek's wine styles. Typically, it includes a dry white, dry rosé, dry red and finishes with two off-dry white wines. An example flight: 2020 Pinot Gris, 2020 Dry Riesling, 2019 Merlot, 2019 Cabernet.
You can ship Tasting Flight Kits to addresses in Michigan, Indiana and Illinois. Or, pick up your kits curbside at the winery. Learn here about this kit and other shippable wine gifts
Tabor Hill Mimosa Kit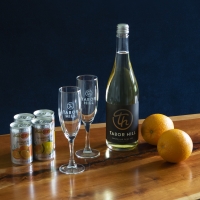 Everything you need for holiday mimosas! Includes one bottle of Sparkling Demi-Sec, two Tabor Hill Champagne Flutes, two cans of orange juice, two cans of grapefruit juice, two oranges and one recipe card.
Pre-order your kits today and pick them up at Tabor Hill Winery & Restaurant
Ice Wine from White Pine Winery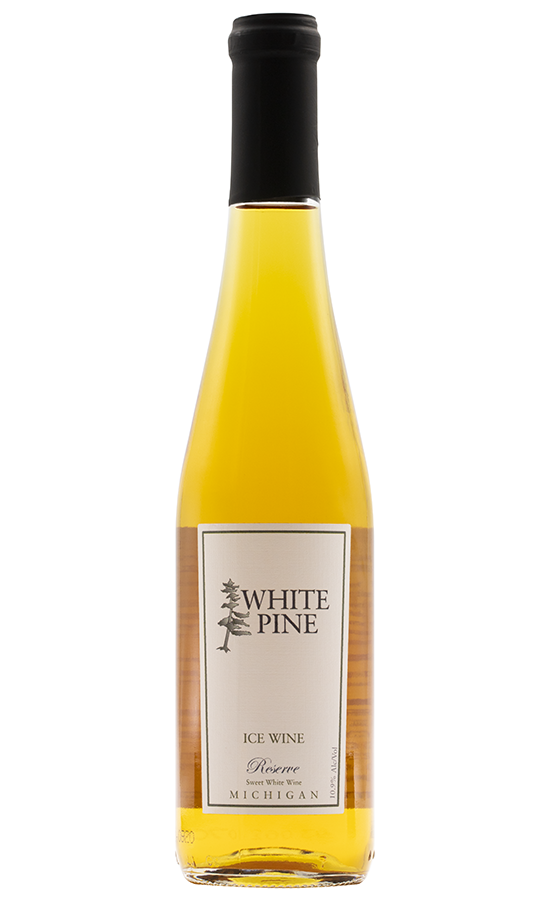 This classic dessert wine creates an ethereal tasting experience that wine lovers won't forget. Expect it to top their favorite gift-received list this year.
White Pine Winery follows the Old-World tradition of using grapes naturally frozen in the vineyard. Intense aromas and flavors of honey, pineapple and apricot dance in an amber liquid that's more like nectar than wine. Pick up a bottle of this or other wines at the downtown St. Joseph tasting room, or order online to have bottles shipped to Michigan and Illinois wine lovers.
Give the gift of dessert in a glass
Craft beer gifts
Black Raspberry Sour from Arclight Brewing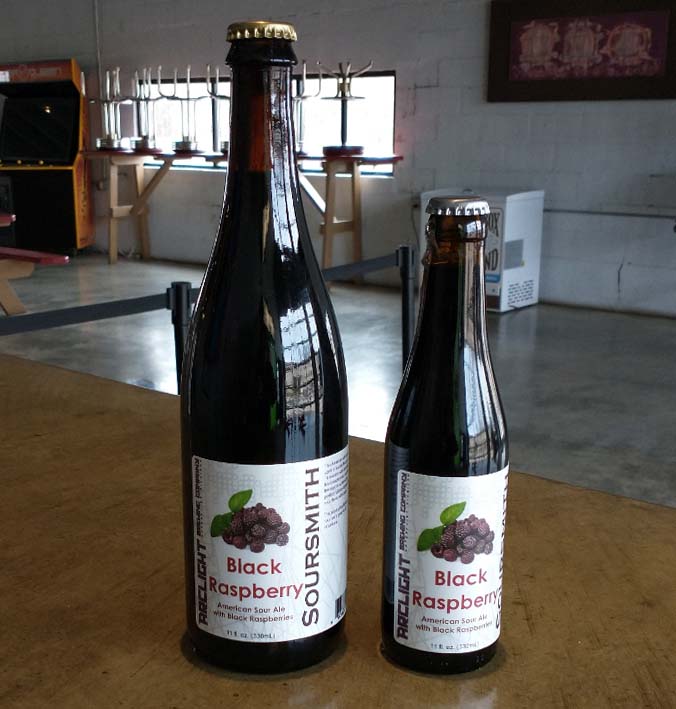 Black Raspberry Soursmith is a fan favorite from Arclight Brewing and it's back for the holidays. Anyone who likes sours will appreciate this as a gift.
Schedule your pick up at the brewery
A Beer Growler from River Saint Joe
River Saint Joe is one of the Makers Trail's newest breweries. Give a 32 or 64 oz. branded glass or ceramic growler. Go to the brewery to get a discount on the growler and fill.
Michigan Mitten Flight Board from Silver Harbor Brewing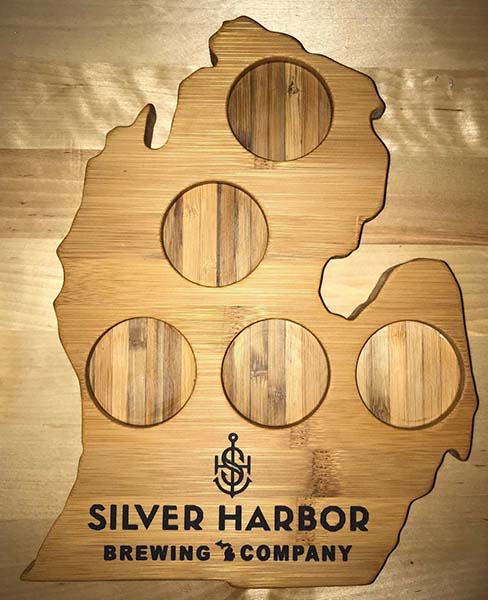 Gift the craft beer lover in your life with this Michigan mitten flight board from Silver Harbor Brewing. Commemorate a past trip or inspire a new one to Southwest Michigan. You can also add five 5 oz. sampler glasses to make it complete.
Request your Michigan Mitten flight board today
Holiday Procrastinator Savings from Tapistry Brewing Company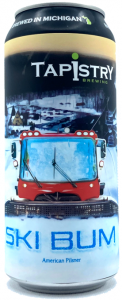 Pushing your shopping to the very, very last minute? Realizing that your online orders won't be delivered until after the New Year and you need something to put under the tree? No worries. Tapistry Brewing Company has you covered with their Holiday Procrastinator Sale on Dec. 20, 22 and 23. Stop by the brewery for food specials, to-go cocktails, deals on in-stock hoodies, hats, tees, gift cards, cases and 4-packs. No one will know you just picked them up!
Just-in-time shopping is so easy at Tapistry
Merch Gear and Glassware from The Livery Brewery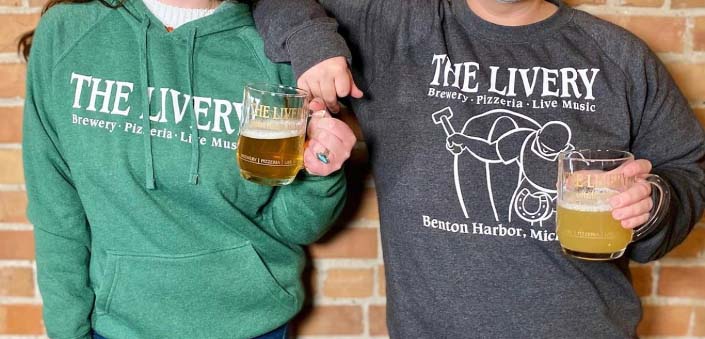 Have fun shopping for The Livery's vintage raincoat, hoodies and tees or glassware online. Choose "Curbside To-Go Packages," and pick your gifts up from the Livery.
Order your hand-forged gear and glassware now
Best gifts for cocktail and whiskey lovers
Craft Spirit Bottles from Iron Shoe Distillery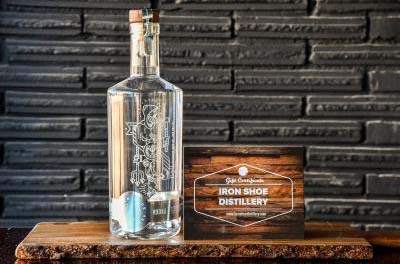 You won't disappoint anyone when you wrap up a bottle of this distillery's rum, bourbon, whiskey or coffee liquor. Fill stockings with gift cards usable for delicious meals, beverages and more.
Custom engraved spirits from Journeyman Distillery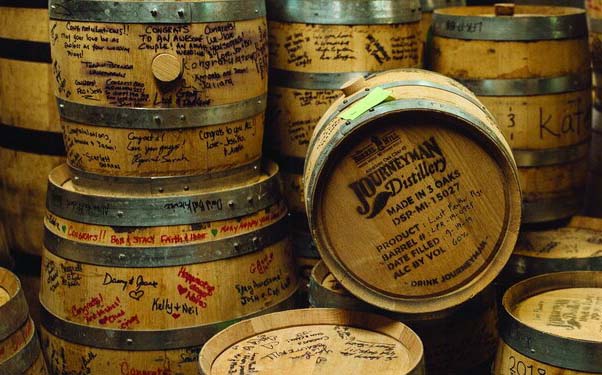 Reserve a personal barrel as your gift to a family member or friend. You will have the option to decorate the barrel before it is filled with your selected spirit. It will take 6 months to 5-plus years to age your selection, but assure your gift recipient it will be worth the wait. Once the barrel contents are bottled, you can add a custom private label sticker, including the barrel number and barreling date. There's also an option to upgrade with an engraving or leather hangtag.
Order at Journeyman Distillery, 109 Generations Drive, Three Oaks
Gift a Distillery Tour
Book a tour of Journeyman Distillery to learn more about the history and culture behind it, and sample a variety of spirits during your visit. A unique gift for whiskey fans.
Book your Journeyman Distillery tour
Sure-to-please gifts for cider lovers
Fun Merch from Peat's Cider Social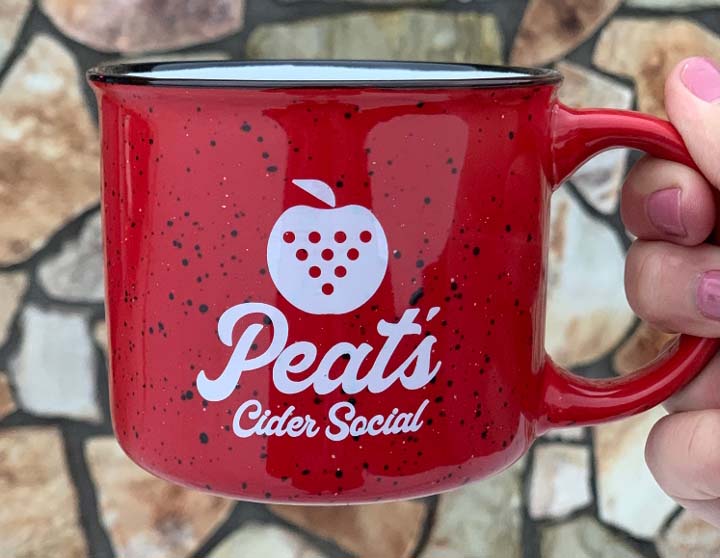 Cider lovers will grin when they open a 4-pack of Peat's cider, a growler and fill, glassware, empty growler, apparel, hat or accessories. Place your order on their website, and pick it up curbside.
Wrap up your holiday shopping at Peat's Cider Social
Gifts for Makers Trail enthusiasts
Grape & Grain Tours Gift Card
Gift a wine or brew tour experience! You can purchase a gift card from Grape & Grain Tours that can be used towards any scheduled or custom tour on the Makers Trail. This will make the perfect stocking stuffer for the wine enthusiast in your life.
Have fun spreading holiday cheer with Makers Trail gifts this year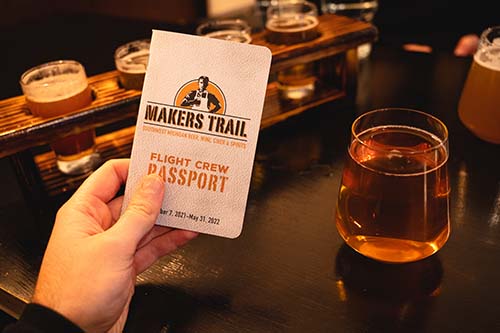 Following the Makers Trail in search of the best wine, beer, cider and spirit gifts will be the most fun you will have shopping this holiday. At each stop, show your 2021-2022 Flight Crew Passport. The more stamps you collect the more cool rewards you can earn — they make great gifts, too!
Whatever Makers Trail gifts you give, please tag us in your gift exchange photos @ makerstrail! We wish you all the best in the New Year!