Sat. July 13th - 10am to 6pm 
& Sun. July 14th - 10am to 5pm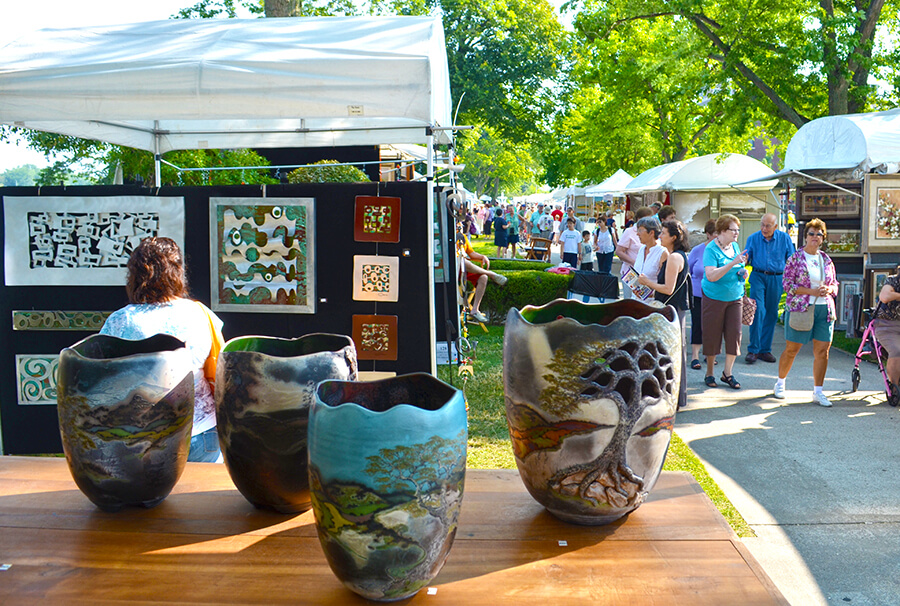 Admission: Free
One of the highlights of summer in St. Joseph, Michigan is the Krasl Art Fair on the Bluff. Taking place annually on the second weekend in July, it is a cannot-miss for visitors and locals alike.
The art fair is consistently ranked as one of the nation's top art fairs by both visitors and artists. There are several very good reasons for this: a jurying process for selecting artists based on the quality of art, hundreds of volunteers, gorgeous location, a city that loves to entertain, and Sara Shambarger, the dedicated and enthusiastic director of the art fair.
Close to a thousand artists apply and just over two hundred are selected through the jurying process. With an emphasis on quality, uniqueness, and a strict policy of only artist made art (not studio/factory art), you will be amazed at the variety and beauty of the items available.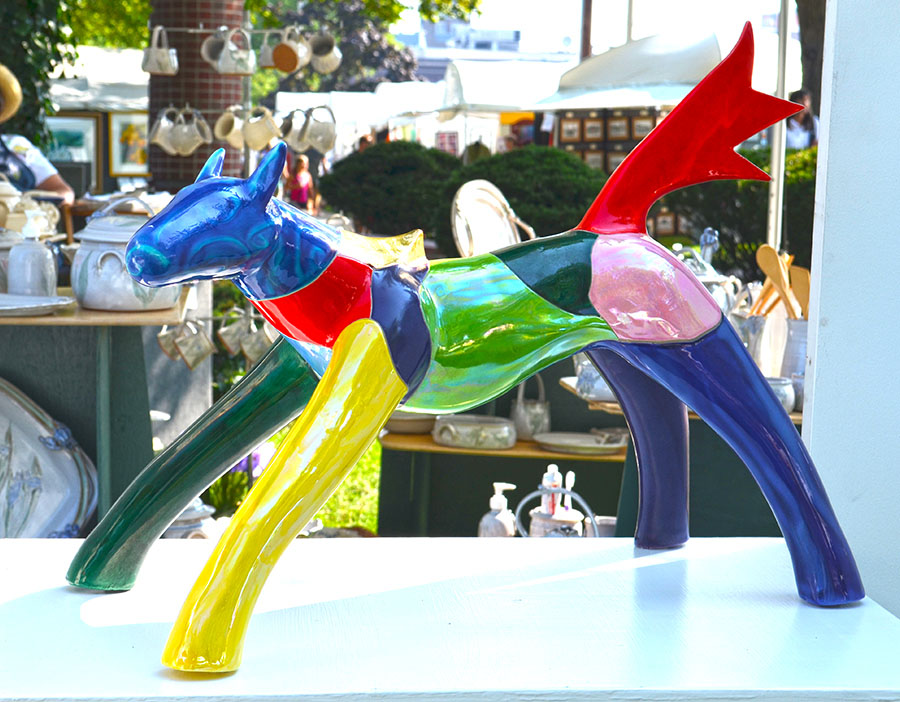 Booths with jewelry, paintings, sculptures, ceramics, photography, metal work, wood carving, fiber art, and more, line the bluff overlooking Lake Michigan. Interspersed through the booths are historic monuments, sculptures and memorials that lend charm to the area and provide insight into the history of the community. A look over the bluff and visitors' eyes are greeted with the calm blue of Lake Michigan, Silver Beach, piers and lighthouses along with Whirlpool Compass Fountain and Silver Beach Carousel.
One of my favorite areas is the Emerging Artists Tent featuring the art of Water Street Glassworks' Fired Up! students. There are also student artists from ninth grade to college age. It is the place to get great deals on wonderful art from the future stars of the art fair.
The art fair is very family friendly with children's art activities, music and dance performances, a baby changing station, and a toddler area where families with young kids can rest and relax.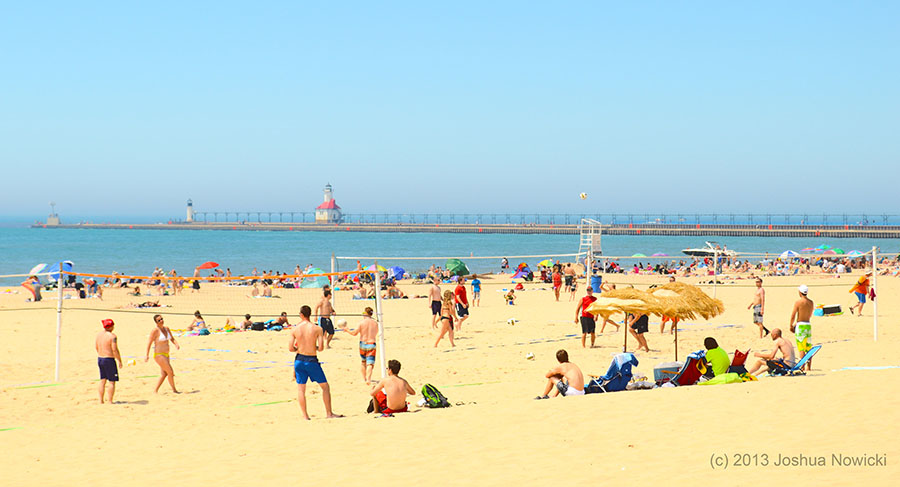 No need to worry about parking; although the city may be busy, there are additional parking locations where you can catch a convenient shuttle to downtown.
If you arrive early, be sure to check out the Krasl Art Center's Friday Night Kick-off Party from 5-10pm on the Krasl Art Center grounds; wine tasting with Lemon Creek Winery, food from the Mendel Center, and live entertainment.
Friday night also features Schus' Grill & Bar's Annual Steak Fry located in the big top tent near the bluff. This year will feature live entertainment from Mark Ficks starting at 8pm.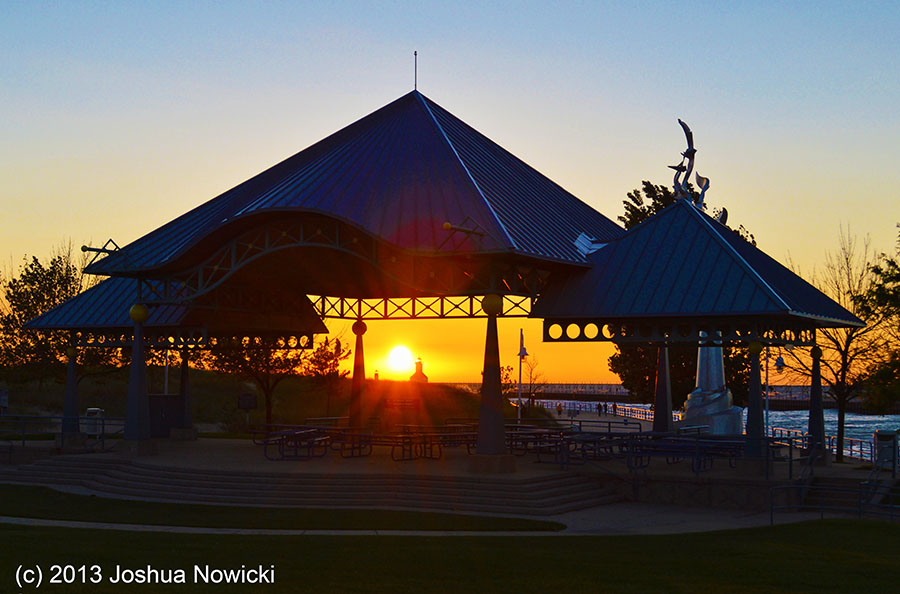 On Saturday night, you will not want to miss Smooth Jazz at Sunset at Shadowland Pavilion. Headlining this year is two-time Grammy winning guitarist and composer, Paul Brown. After a fun day of walking along the bluff and enjoying the sights, this concert is a great way to unwind, relax, enjoy the sunset, and listen to some wonderful music.
With all of the delightful options for shopping, dining and hotels highlighted on this website, you may want to plan a week to enjoy the art fair and Southwest Michigan.
Joshua Nowicki is a resident of Saint Joseph, Michigan and is a photographer and member of the board of directors of the New Territory Arts Association in Benton Harbor, Michigan. You can see more of Joshua's photography at https://www.facebook.com/JoshuaNowickiPhotography.