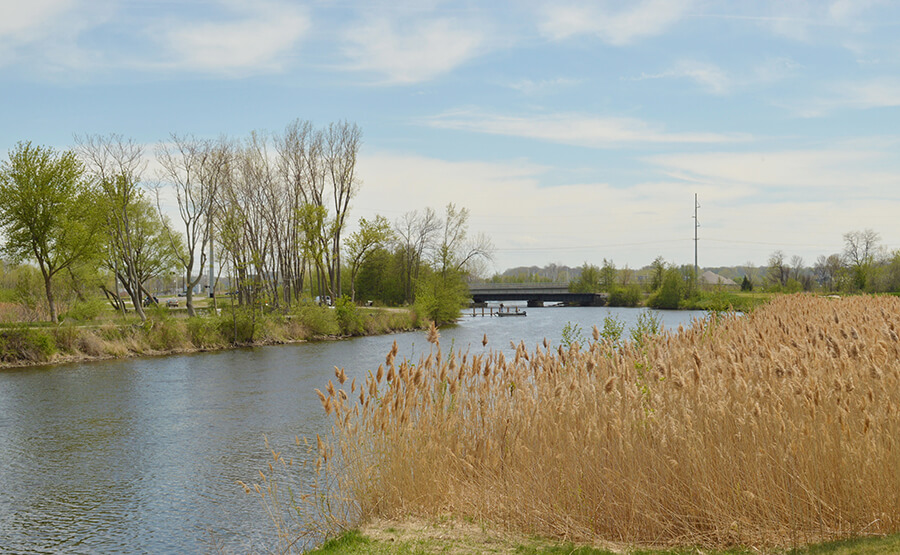 Harbor Shores is known for its world class golf course, but there is so much more to enjoy. With 12 miles of paved and unpaved trails open to the public, everyone has the opportunity to enjoy a walk, hike, bike ride, etc. through wetlands, past expertly manicured greens and right up to the beach at Jean Klock Park.

Harbor Shores offers several different parking lots along the trail system; maps of the trail system are conveniently located online and at several of the parking locations. Two of the parking locations provide the public with access to the Paw Paw River for boats, canoes and kayaks. If you are interested in exploring the river on the water, Harbor Shores offers a Canoe & Kayak Rental with a private launch on the north bank of the St. Joseph River. Services offered include a shuttle, instruction, guides, tours of the community and more. Kayakers should also check out the newly opened Yakz in Benton Harbor.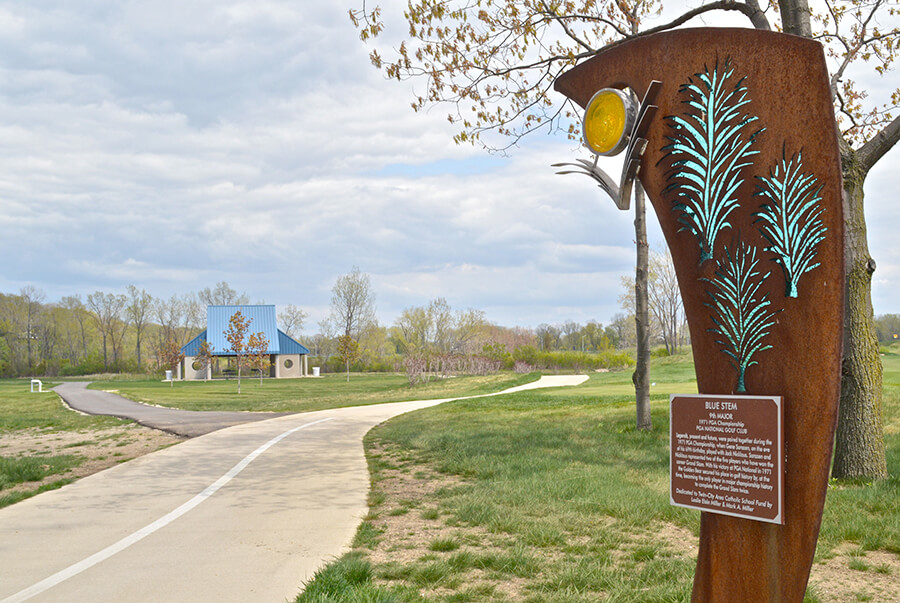 Walking the trails, I really enjoyed the way that the trails weave through the wetlands and up to the dunes at Jean Klock Park. On my walk I saw a variety of wild flowers, deer, squirrels, rabbits, frogs, turtles, geese, ducks, herons and many song birds. There are several places to stop and rest and even a small fishing dock located along the Paw Paw River.

The Nature & Fitness Trails are also a great opportunity to see several of the tee marker sculptures created by Water Street Glassworks artists Jerry Catania and Josh Andres.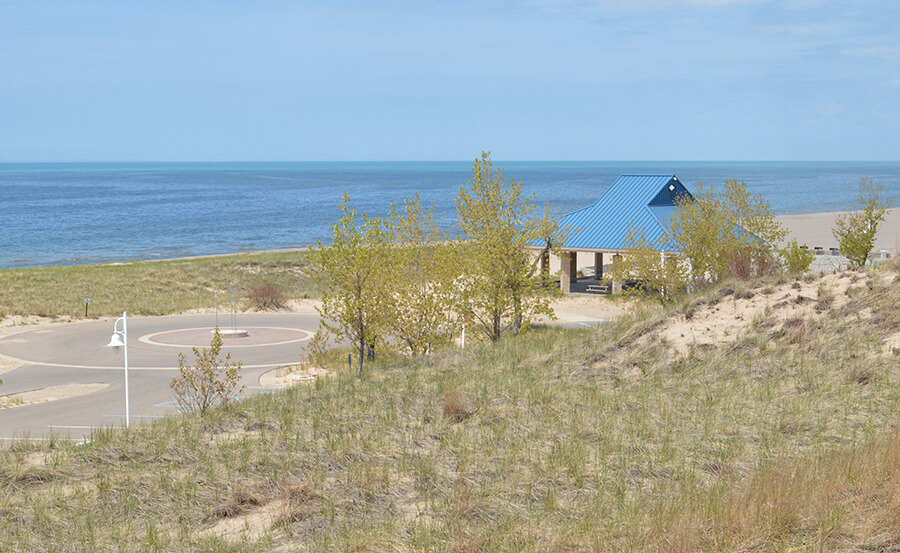 At Jean Klock Park, visitors can enjoy swimming, a boardwalk, volleyball courts, an observation tower, pavilion, bathhouse, concession area, and playground. The park is also home to a variety of artwork including sculptures from the Krasl Art Center, Richard Hunt and ARS Gallery, there are also glass tile mosaics on a pavilion made by Water Street Glass Works' Fired Up! students.

Golf, kayaking, walking, cycling, and more. Harbor Shores offers a fun and convenient way to get outside, exercise and enjoy both the urban and natural spaces in the Benton Harbor and Saint Joseph area.
You can see more of Joshua's photography at http://www.facebook.com/startvisiting.