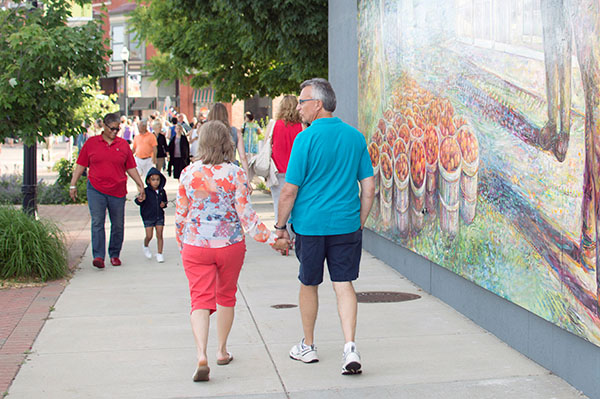 The Arts District in Benton Harbor is a year-round destination for great food, inspiring art and family friendly events.
The Arts District, located on and around the intersection of Water St. and Territorial Rd. in Benton Harbor, is home to a variety of shops, local eateries and art galleries, and it hosts numerous events throughout the year. A great way to get familiar with the Arts District is to attend one of the Art Hops organized by the New Territory Arts Association. Every few months, local businesses, restaurants, and galleries invite the public to celebrate art and local artists. Art Hops are free and family-friendly events which are open to everyone; many of the participating organizations provide light refreshments for guests.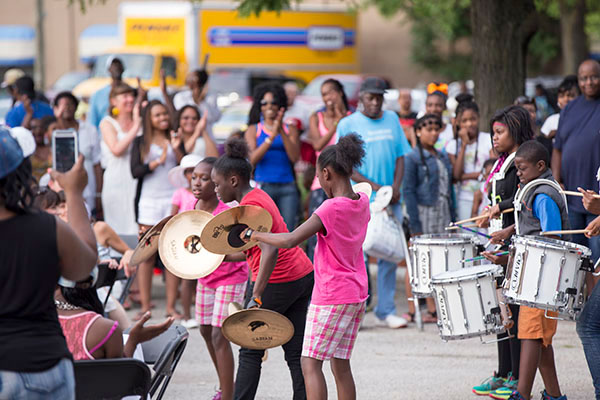 During the summer, The Gene Harris Coming Home Coming Together Concert, a free live music event, is held in downtown Benton Harbor. The event celebrates the community and the arts and is one of the premier summer concert events in Southwest Michigan.
In the fall, join the New Territory Arts Association to experience and enjoy local art, music and food at Artoberfest. This rain-or-shine afternoon and evening family festival takes place at the corner of 5th and Park Streets near the Livery Microbrewery. "We celebrate regional arts, music and the craftsmanship of area winemakers and brew masters," says Ken Ankli, president of the New Territory Arts Association. "Artoberfest is our association's principal fundraiser to support arts programs, scholarships and projects in the Benton Harbor Arts District. Enjoying this fall fun makes a year-round impact on our grassroots arts community."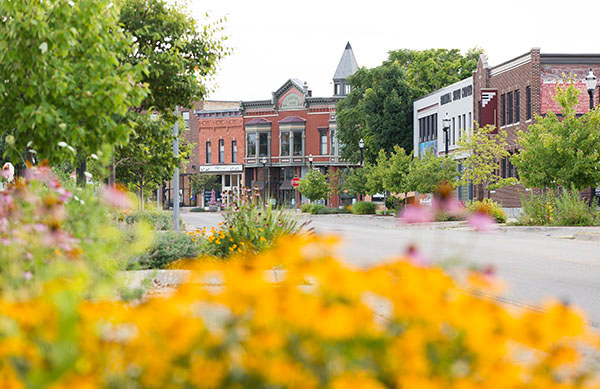 One of the most well-known organizations in the Arts District is Water Street Glassworks, a non-profit, studio, gallery and school which is dedicated to the glass and metal arts. Visitors are invited to overlook the school's "hot shop" and watch students and artists glassblowing and casting. If you are interested in more than observing, a wide range of classes and workshops are open to the public.
While in the Arts District you will probably notice a number of orange metal sculptures located on rooftops and walkways. These sculptures were created by Michigan based artist John Suave and are part of the "I Am The Greatest Project," a program of Anna Russo Sieber Gallery. The gallery features exhibits of both local and national artists, along with art, language and cultural classes and outreach programs.
210 Water Street offers a great opportunity to meet local artists working in their studios.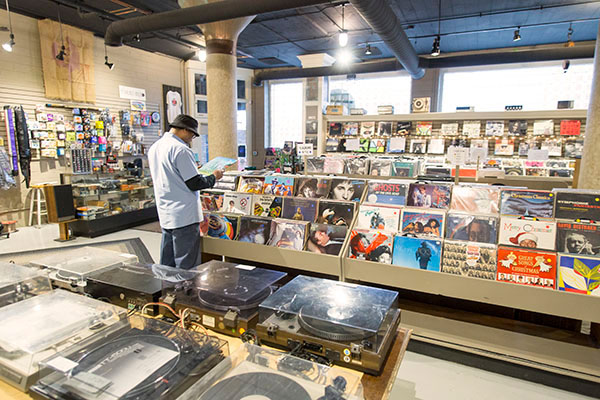 3 Pillars Music features a wealth of vinyl records, new and used instruments, musical accessories, turntables, amps, and speakers.
Pair Studio is a collaboration and the studio space of artists Laura Boyce and Cara Garnett.
The Arts District is also home to one of internationally acclaimed sculptor Richard Hunt's studios. Richard Hunt has over 100 sculptures on public display in the United States including "And You, Seas" located at Silver Beach in St. Joseph, MI
The Citadel Dance & Music Center is devoted to developing the skills and character of individuals through dance, performance, music and vocal lessons.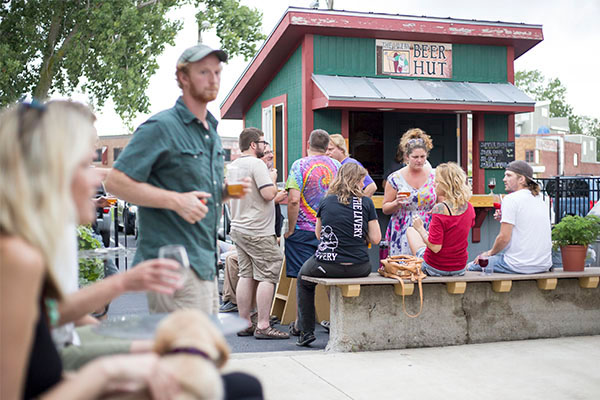 The Oak Room at The Citadel is a great location for public and private events including weddings, performances, celebrations and meetings.
If it is beer and pizza you are interested in, The Livery offers a delicious selection. The Livery is also the place to go for concerts and entertainment, including Open Stage sponsored by the New Territory Arts Association which features regional musicians, poets and storytellers on the first Monday of every month.
There are a variety of delightful and unique dining options in the Arts District including Mason Jar Cafe my favorite is the huevos rancheros, Sweet Bar I like the affogato, Phoenix Rising great dirty chai, Larks Bar-B-Que wonderful ribs, and Charlie's Piggin' N' Grinnin' can't get enough of the chili.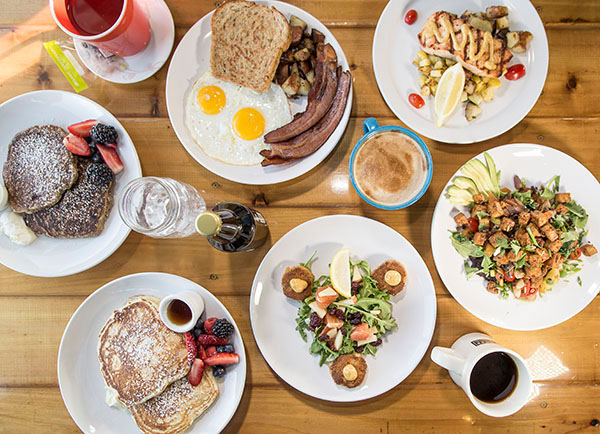 Dwellers Coworking is a unique space for collaborative brainstorm, client meetings, and more. To make the place even more enticing, owner and filmmaker Seth Haley makes amazing coffee.
Be sure to visit and enjoy the Arts District the next time you are in the Benton Harbor & Saint Joseph, Michigan area.