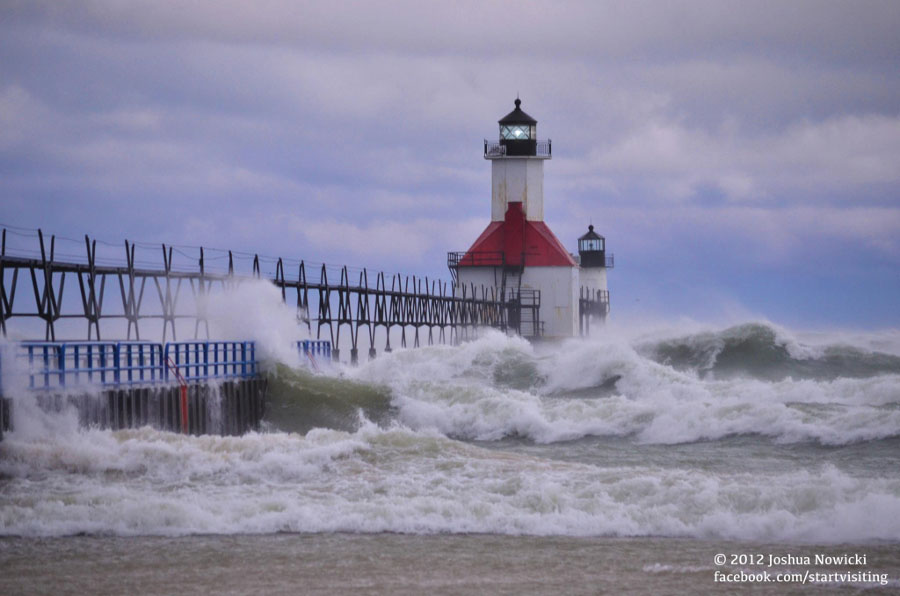 There is something special about lighthouses that make them the irresistible superstars of the Great Lakes.
Designed to emit light through a system of lamps and lenses, lighthouses have long been used as an aid to navigation. Over the years, the number of operational lighthouses has declined yet they remain powerful symbols in our lives. Embodying strength, hope and guidance, they preserver and shine strong even during a storm.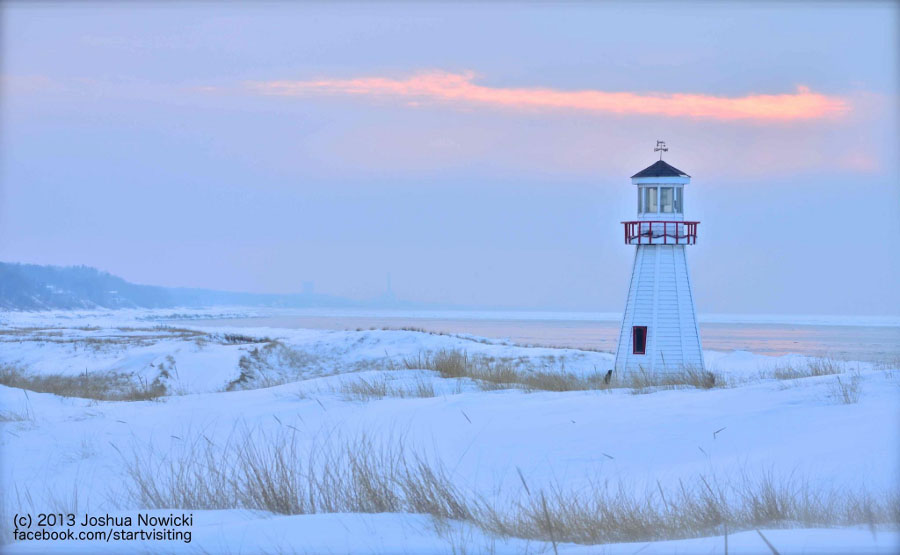 For me lighthouses were a familiar backdrop for photos during family vacations and fishing trips. They add to the narrative of the memories and offer valuable data about the experience. A photo on the beach could be almost anywhere, but with a lighthouse in the background the photo is instantly given the key to contextualizing a memory. Moreover, in looking at photos over time, we grow up and change in height, fashion, etc. and for the most part, the lighthouses remain the same. They stand as nostalgic reminders of times gone by and are a reassurance of continuity between past and future.
Living in Saint Joseph, and being within a short walk of the lighthouse, I have now also witnessed a very dynamic side to these static structures. Wind, rain, fog, clouds, snow, ice, and sunshine all paint, disguise and embellish. They transform the structure right before our eyes, every day and every hour is different and offers a new opportunity to enjoy nature's interaction with these man-made icons.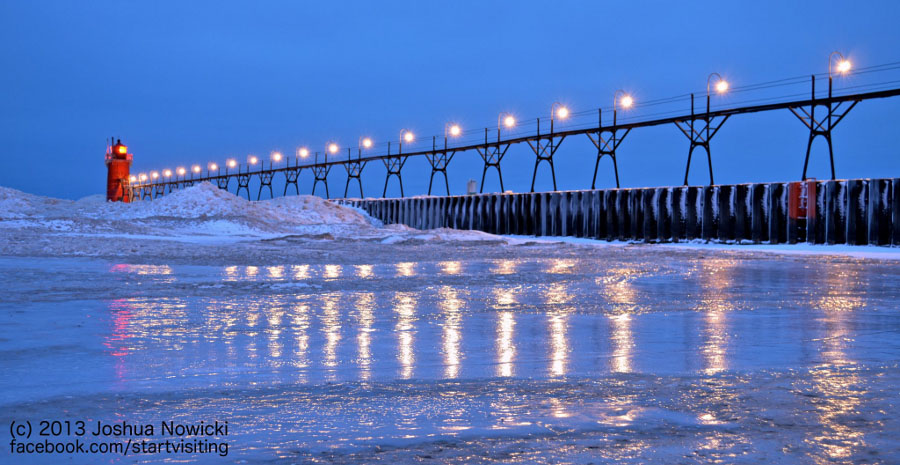 Further they add scale, especially to storms. Seeing the waves pound against the pier and lighthouse offers a very visceral and relatable understanding of the severity of a storm. When out watching the waves crash against the pier, I find myself often thinking, "Wow . . . yesterday I was standing out there . . ."
I am drawn to lighthouses every time the weather changes, because I know I am guaranteed a new and captivating experience.
Joshua Nowicki is a resident of Saint Joseph, Michigan and is a member of the board of directors of the Michigan Museums Association and also the New Territory Arts Association in Benton Harbor, Michigan. You can see more of Joshua's photography at http://www.facebook.com/startvisiting.