(Updated 10/27)
Fall colors keep transforming our landscape. You won't be disappointed if you're seeking fall color in Southwest Michigan this weekend and early next week. While we are still hovering around 50% leaf color change, there are pockets of vibrant reds, yellows and oranges throughout our countryside and lakeshore woods. Our trees change day-to-day so we are likely to move into peak as we cruise through next week.
Best fall color tours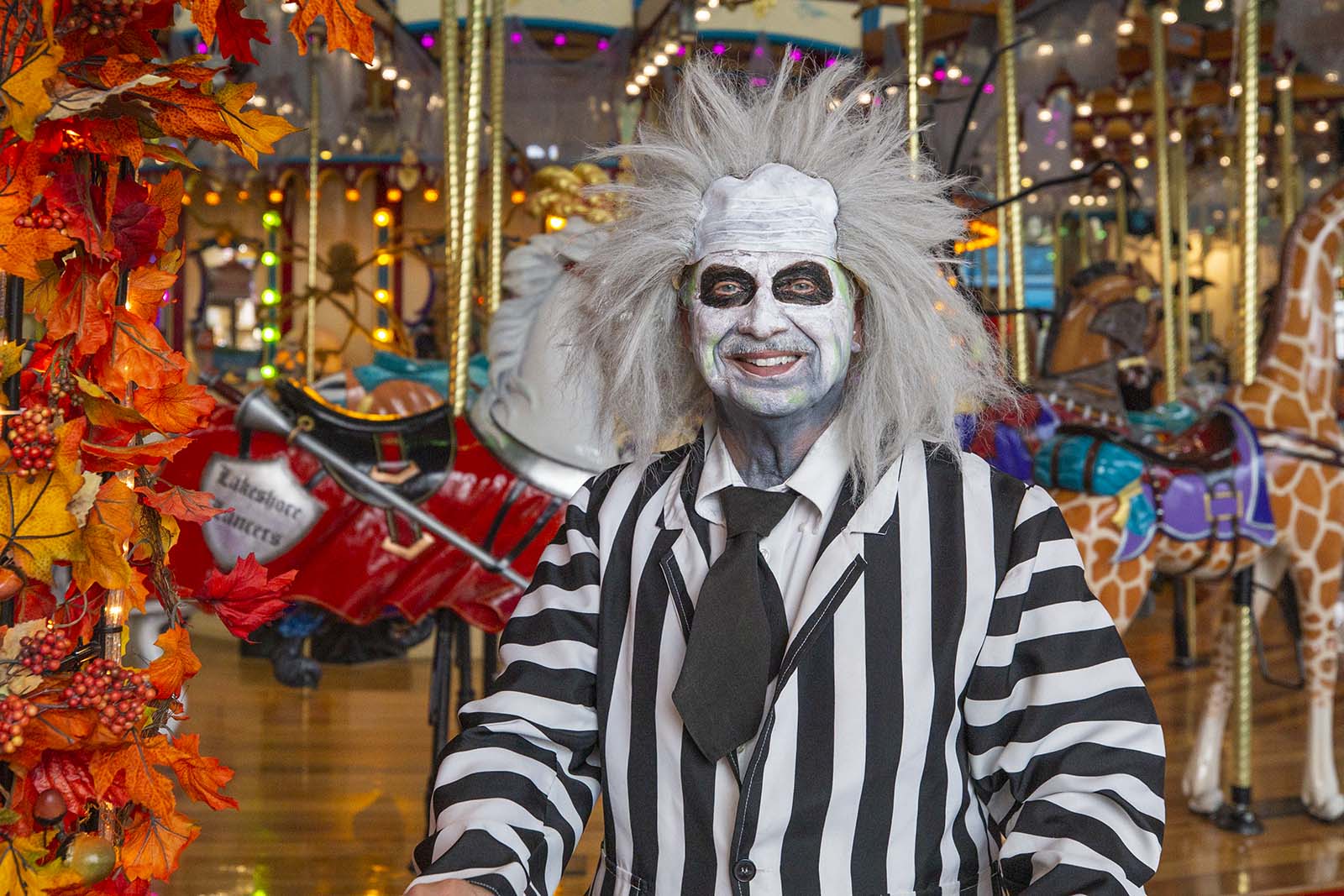 Lots more ways to celebrate our colorful, end-of-October weekend. You can catch sight of some colorful costumes and gourds in and around St. Joseph at our Five Unique Halloween Happenings. Enjoy Flick-or-Treat at the Krasl Art Center, Arcfright 2021 at Arclight Brewing Company or Terror at Tabor, a spooktacular night at Tabor Hill Winery & Restaurant. If you dare, get tickets to The Haunting of Hill House, a spine-tingling play performed by the Twin City Players. You'll also have fun just walking through downtown St. Joseph seeing the 2021 Pumpkins on Parade.
Stay here for two of Michigan's BIGGEST college rivalry football games. Two of our state's BIGGEST college rivalries are meeting on their gridirons in the next few days. The Michigan State University vs. University of Michigan showdown for the Paul Bunyan Trophy is on Oct. 30, and the Western Michigan University vs. Central Michigan University Battle for the Victory Canon is on Nov. 3.
Whether or not you have tickets to cheer in the stands, Southwest Michigan is your stay-over destination! Arrive a day early, or plan to spend the night following the game and take in Southwest Michigan's fall color. If you don't have game tickets, meet up with friends to watch your team on your hotel room TV or on the screens at one of our local restaurants or pubs. Another fun activity while you are in town is to ride your team's horse at the Silver Beach Carousel.
---
(Updated 10/21)
Good news for leaf peepers! This week, our daylight hours are shrinking and our nighttime temperatures will dip into the mid- to low-40s. That combo triggers the hardwood tree leaves to break down their chlorophyll. The green color disappears, and our forests and streetscapes will turn into fiery hues of reds, oranges and yellows.
This weekend, we could reach 50% of our trees putting away their summer greens and sporting their autumn colors. However, peak colors aren't expected until the last weekend of October or early November.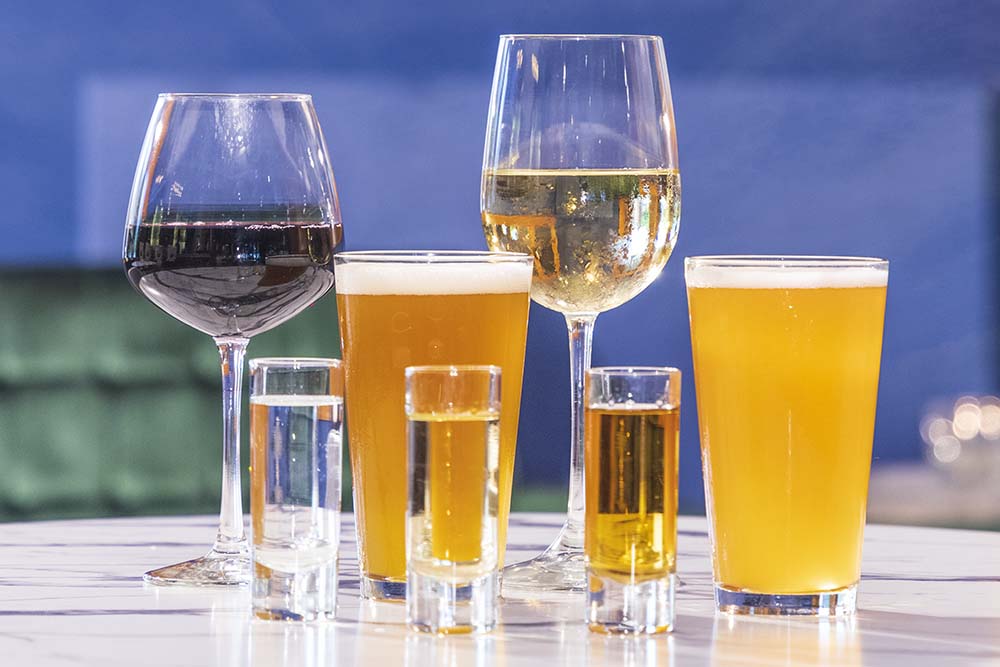 Now through the weekend, see our autumn palette along our Makers Trail. We'll be popping corks, tapping kegs and mixing cocktails — filling glasses and growlers in fall shades at our craft wineries, breweries and distilleries. Read our new blog about how easy it is to pair nature trails with Makers Trail destinations and double your fall color fun. Then, download our Makers Trail app to:
Create-your-own fall color tour
---
Southwest Michigan Fall Color Report: Third Weekend of October
This fall's warm days and nights have delayed our annual color show in Southwest Michigan. Nearly 80% of our hardwood leaves are still green in Berrien, Cass and Van Buren Counties. Red, yellow and russet leaves are just starting to pop along our fall color tour trails.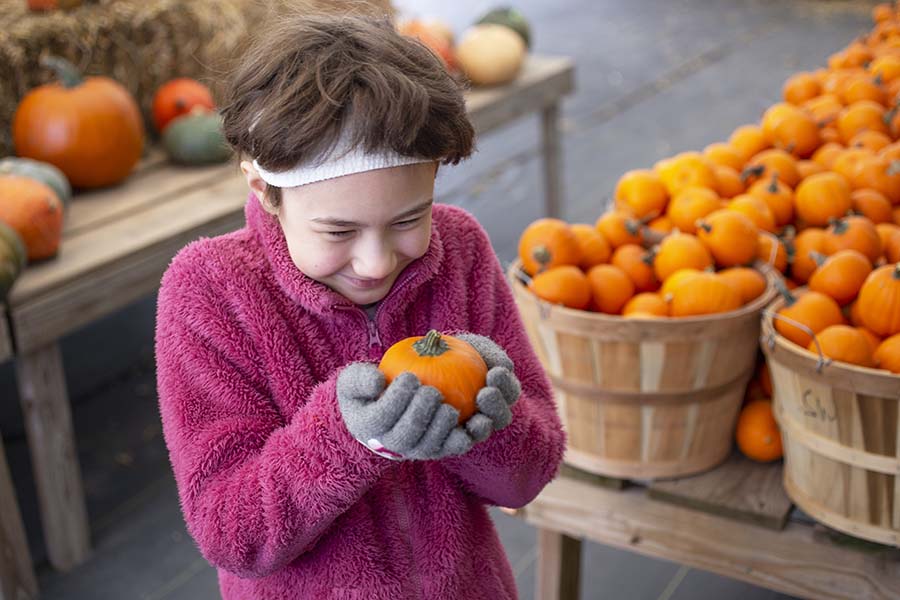 For peak autumn colors this weekend, drive to our local farm markets and orchards. There you can see bushels of shiny red and golden apples, plump orange or white pumpkins, colorful gourds, Indian corn, squashes, Brussels sprouts, cabbages, cauliflower, tomatoes, kale, onions and mums. This is fall beauty you can gather up and bring home!