Ghost Isle Brewery opened at 17684 US Hwy 12, New Buffalo in April 2019, bringing together locals, visitors, an onsite brewery and Ghost Island's hauntings. When its one-year anniversary rolled around, the brewery was closed due to Michigan's COVID-19 lockdown and was unable to celebrate its first milestone together. After everything they've been through in the last year, owner Elizabeth Sima says the Ghost Isle staff and customers both deserve a great party. Here's what she had to share about the brewery's story and the impact COVID had on it.
How did you adapt your brewery to be COVID-safe?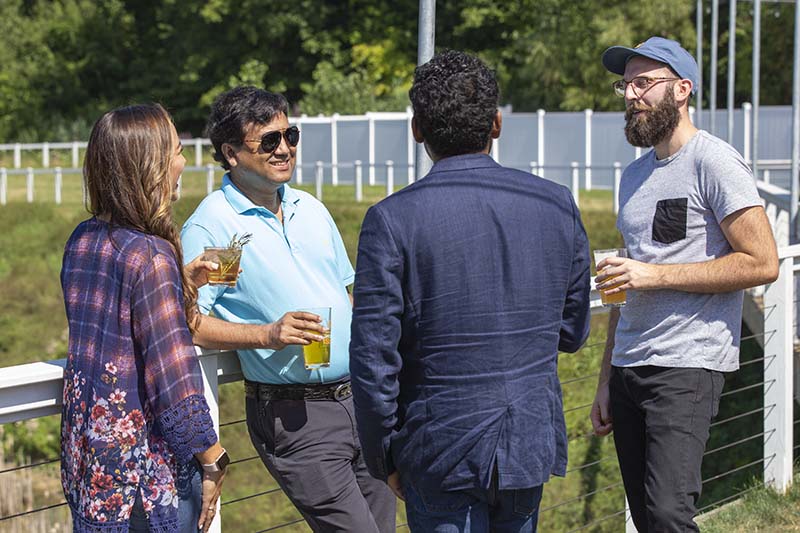 We are currently at 50% capacity with tables six feet apart indoors. Outdoors, we can now enjoy 100% capacity.
We are a very fortunate business in this time of COVID. Our brand new indoor HVAC system with our very high ceilings has been a real plus in making our customers feel comfortable. We also have spacious covered patio seating with four large garage doors that open on two sides to the spectacular Galien River Wetlands. Our completely outdoor seating is very popular, with phenomenal views of the wetlands while you enjoy drinks and meals.
Who typically comes to Ghost Isle Brewery?
We enjoy a great mix of locals along with visitors from all states, especially Indiana, Illinois and Michigan. Ghost Isle is family-friendly in all areas of the restaurant. Our menu has something for everyone, in terms of pricing and selections. Prices are comparable to area restaurants but at Ghost Isle the views are free and set us apart from other restaurants. Our building is new, very spacious and has a fantastic outdoor area with magnificent views of 156 wetland acres.
Why does your brewery stand out among others in Southwest Michigan?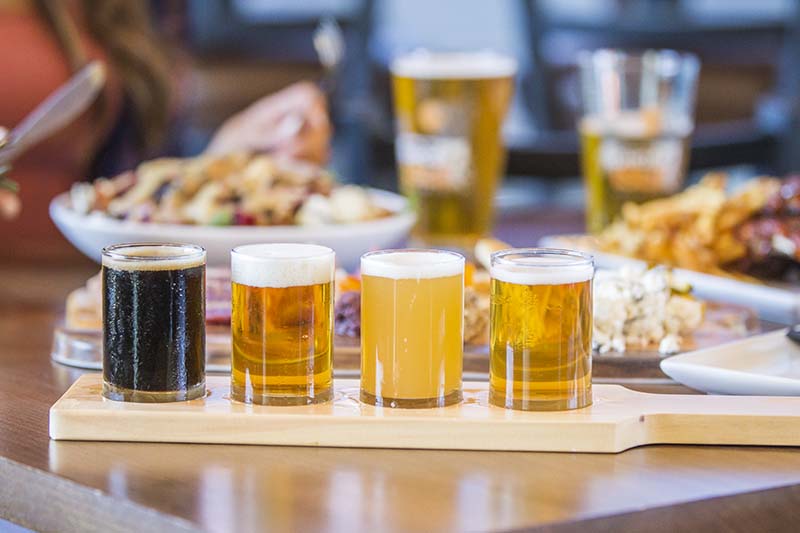 We believe that Ghost Isle should be on every tourist's must-visit list because we offer so much in one memorable stop: onsite brewery/craft beer, full bar, full menu, a family-friendly place, spacious indoor/outdoor dining, spectacular views and the story of the purported (adjoining) Ghost Island's hauntings. It takes its name from generations of residents who played there as children and teens, and claim there is supernatural activity on the island.
Arguably, we have the very best staff in Southwest Michigan that a restaurant could ask for. Many of our employees have been with us since our opening, weathered COVID shutdowns with us and recently returned in March with joyful comments of being back at Ghost. We are truly lucky to have so many wonderful employees who care so much about each other and their work. I sit in my upstairs office and hear some of the staff singing and laughing with each other as they take on their responsibilities during the day. Our employees sing. It doesn't get any better than that!
A must-see before or after your Ghost Isle visit is the Galien River (Berrien) County Park which is two minutes away. Just go east of the brewery down Highway 12 East and then turn east onto Red Arrow Highway. You can choose a short hike or a longer one, but each hike delivers an unforgettable panoramic — one (literally) over-the-top — view of the Galien River Wetlands. It's very family and handicap friendly. If you didn't get enough pictures of your family and friends at Ghost Isle, you have to take them here with the 60-foot-high marsh overlook tower or below, on the 600-foot-long marsh boardwalk. These wetlands are part of the same Galien River Marsh that customers view at Ghost Isle; both locations are fantastic for different reasons and should be enjoyed the same day if possible!
What makes you proudest of Ghost Isle?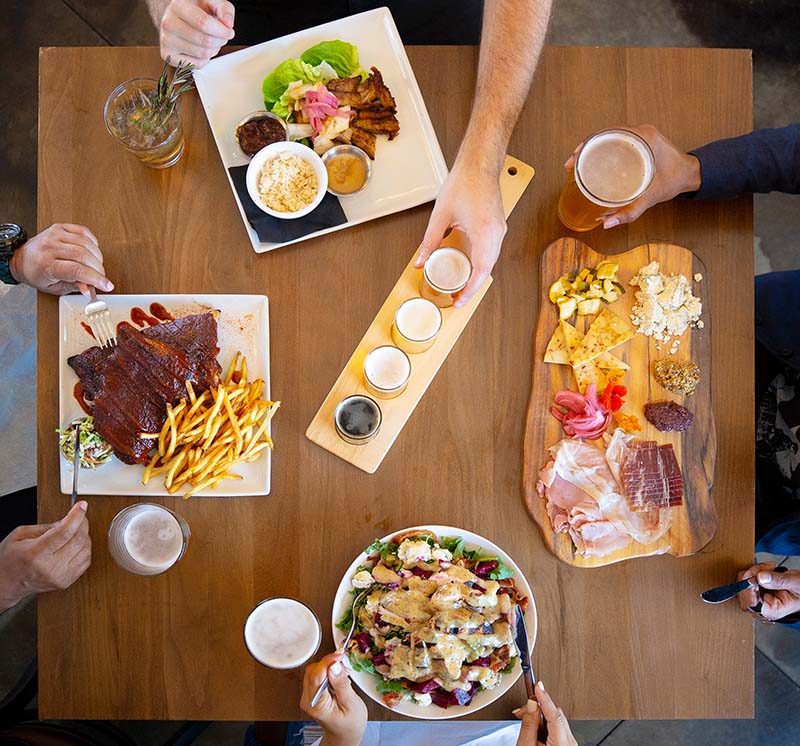 As a very new business that has been hit hard the last year with COVID-19 restrictions, our experiences and expectations from our family, staff and customers have been a range of adjectives that, surprisingly, are mostly good. Most everyone has been patient and adaptable and are basically just so grateful to visit Ghost Isle for a bit of "normalcy." They are happy to have a quick drink or meal out in a place they feel comfortable.
Our operating word at Ghost Isle is "grateful." Our stringent cleanliness has kept our employees and customers safe. We are grateful. Our customers have given us their faith in our operations, and have happily returned in large numbers with so many smiles and good wishes. We are grateful.
COVID-19 has been painful, yet our lessons learned have not been all bad. We have learned that opening this business in New Buffalo was one of the best decisions we ever made as a family, because we have been blessed with so many wonderful people in our lives, in both staff and customers. The unique business challenges that COVID presented were very difficult, yes, but the very best has come out in people during this pandemic, and we have been on a great receiving end for so many kindnesses and grace. You can have a great building, food and drink, but it's the people who give us our great vibe of relaxation and happiness.
Ghost Isle will celebrate their second anniversary the weekend of April 17 and 18 with 25% off all merchandise. Additionally, they're spreading their gratitude by donating 10% of all beer sales to their local Blessings in a Backpack.
"This organization is a Sima family favorite as it has wonderful local volunteers who make sure good things happen for local children, and that they have good food to eat every weekend," Elizabeth said.
Stop in to visit the Sima family at Ghost Isle Brewery seasonally, Wednesday through Sunday, starting at noon. You'll surely have a spooky good time along the river marsh. For more information visit ghostislebrewery.com.