January can easily become couch month. It's cold. It's snowy. You often feel trapped inside and your couch becomes your go-to destination.
Derek Pelc, the new naturalist and park manager at Love Creek County Park in Berrien Center, says, "Avoid your couch. Get outdoors. It is the best thing you can do physically and emotionally this time of year."
#1-#5. Outdoor Fun for Everyone
When there is NO snow
#1. Hike the more than six miles of trails at Love Creek County Park, 9292 Huckleberry Road. Bring your leashed dog along for a tail-wagging walk. The scenic trails range from easy to challenging and offer picturesque winter vistas of prairies, forests and marshes.
#2. Winter bird-watching can be done at any of the Berrien, Cass and Van Buren County parks. Derek suggests walking the boardwalk at Galien River County Park, 17424 Red Arrow Highway, New Buffalo, to see the lingering waterfowl on the river and in the marshes. Or venture along the park's canopy trail where you may see majestic bald eagles soaring above you. (Galien River trails are closed when there is snow.)
Snow or no snow at Love Creek, you can listen to the dark-eyed junco's "Star Wars blaster calls," see what's left of the brilliant red staghorn sumac berries or spy an opossum on the way to bed. Barred owls are also often seen into mid-morning at Love Creek.
When there IS snow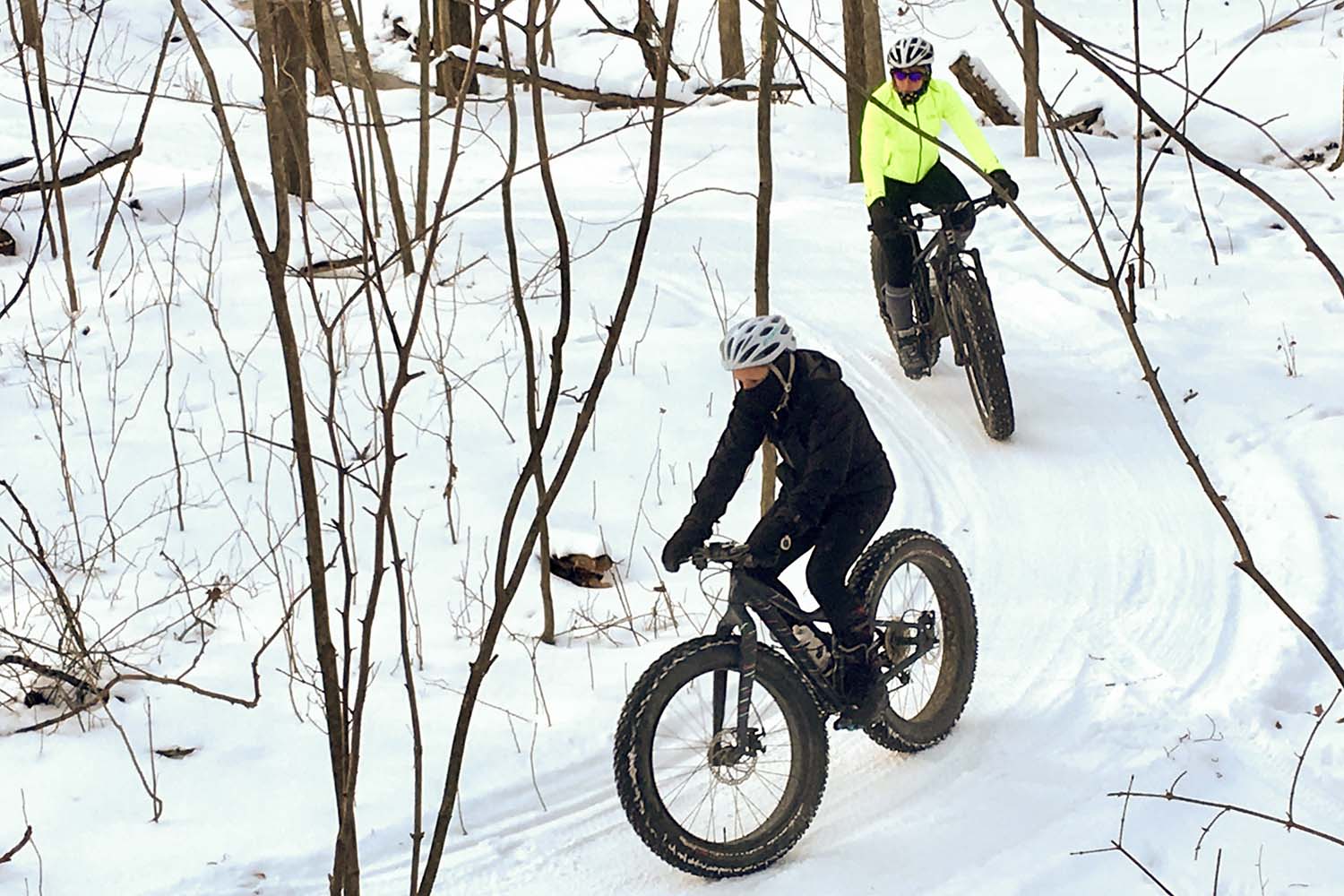 #3. Go cross-country skiing on Love Creek's five miles of groomed trails or three miles at Madeline Bertrand County Park, 3038 Adams Road, Niles. Both parks offer tracks for classic cross-country skiing; Love Creek also grooms wider tracks for ski skating and Madeline Bertrand offers lantern-lit night skiing on Friday and Saturday evenings. No skis? No problem. Both offer ski rentals for kids through adults.
#4. Snowshoe on designated trails or off-the-trails at Love Creek and Madeline Bertrand. Love Creek also has snowshoe rentals in kid and adult sizes.
#5. Fat tire bike at Love Creek. These wide, knobby-tired bikes are a great way to see the scenic 3.5-mile groomed trail. Ride slow or put on the burn. If you don't own one, you can rent a small, medium, large or extra-large frame bike when you arrive. This is a fun activity to do with your teens. After your adventures, you can share your stories by the lodge's fireplace.
Winter activities, hours & fees
#6. 8th Annual Chili Tour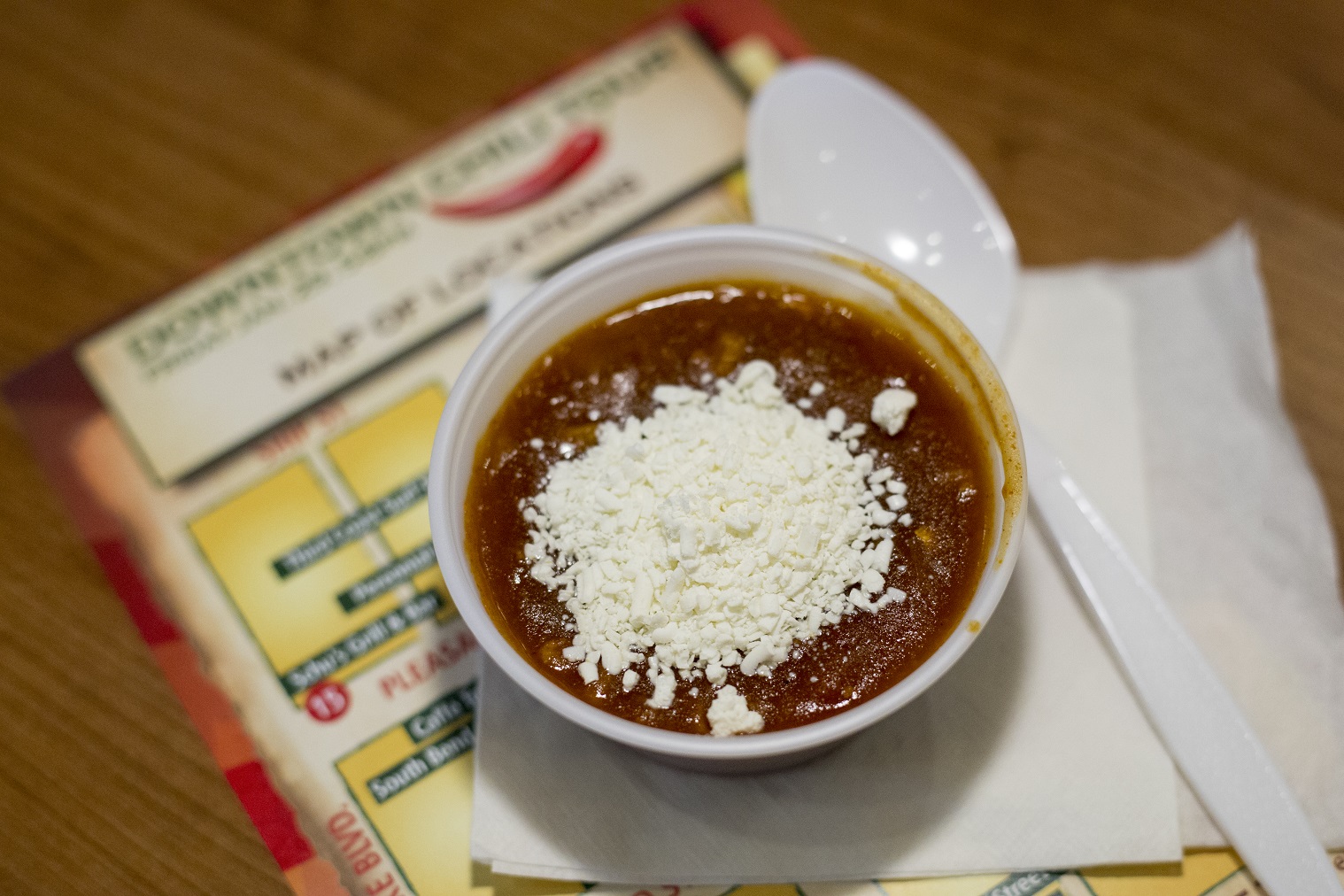 Jan. 24 | 5-8 p.m.| Downtown St. Joseph | $2
Ward off winter's chill visiting eight sites to find your favorite chili recipe. Tickets are available at the St. Joseph Today Welcome Center, 301 State Street. A portion of the proceeds will benefit the Benton Harbor Soup Kitchen.
#7. 5th Annual Winter Beer Fest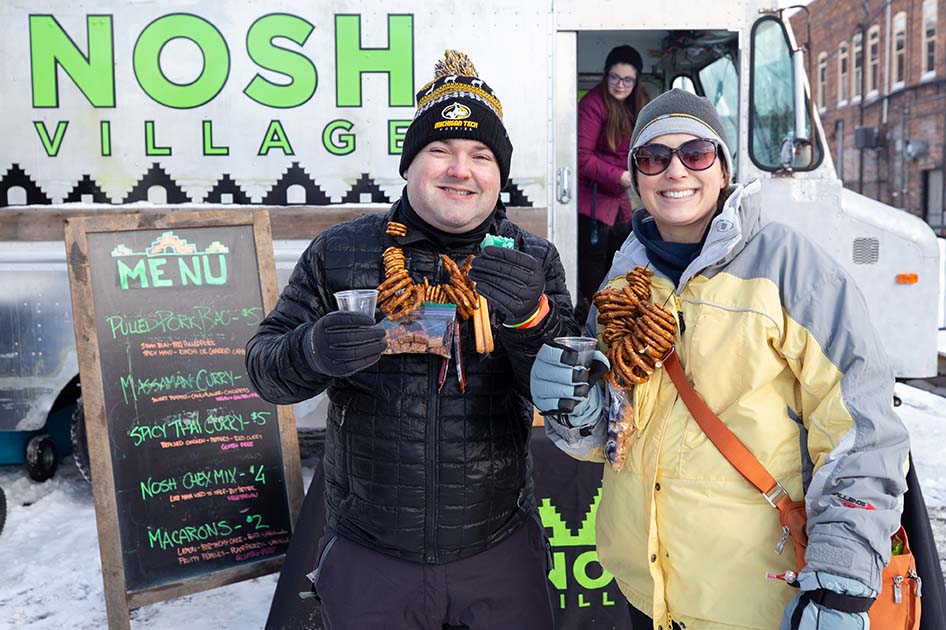 Jan. 25 | Noon-4 p.m. | Downtown St. Joseph | $35
Bundle up and sample local and regional craft brews and food in the big tent. With your ticket you'll get one sampling cup for all of your tastes, 12 tokens (each for a 4 oz. sample) and DJ music by JellieFish Productions which will play stinging hits! Text your friends and adult family members to get off the couch and get their tickets, too!
#8. 16th Annual Magical Ice Fest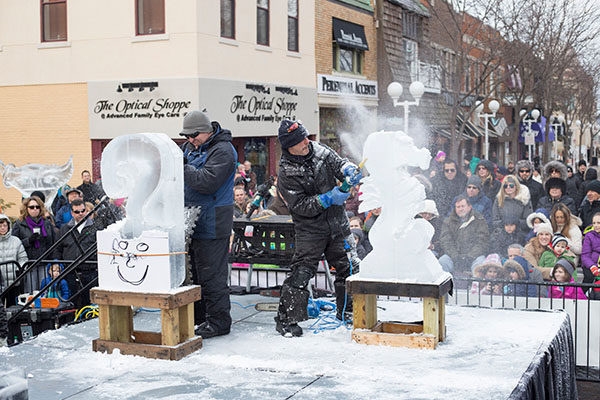 Jan. 31-Feb. 2 | Downtown St. Joseph | Free
What a weekend! Watch professional carvers transform ice blocks into crystal-like figures. Be awed by a roaring fire inside a tower of ice. Toss frozen fish. Bowl. Cheer on the Ice Wars. Take photos of you on the ice throne. There's entertainment for all ages.
#9. Waikiki Weekend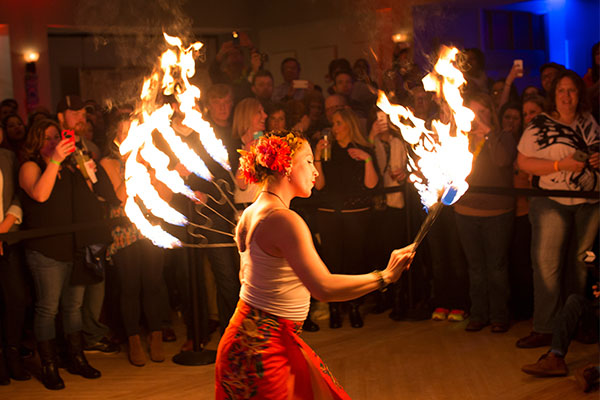 Jan. 31-Feb. 2 | Shadowland Ballroom & Silver Beach Carousel | 333 Broad Street, St. Joseph | $3-$10 | many events free
This is the happiest warming house in the city! The tropical fun kicks off Friday night with the 10th Annual Fire & Ice Party for adults. Saturday brings professional hula dancing and lessons for the family plus a show by Magician John Dudley. Sunday is your chance to be one of the first to collect the 2020 token, "Sir St. Joseph." As well as hang ten with the Carousel's hand-carved figures from the sea: "Lillybet" Clownfish, "Pfeffernusse" Dolphin, "Sanibel" Hippocampus/Seahorse, "Kelly" the Flamingo and the "Sea Serpent" chariot.
#10. Savannah Sipping Society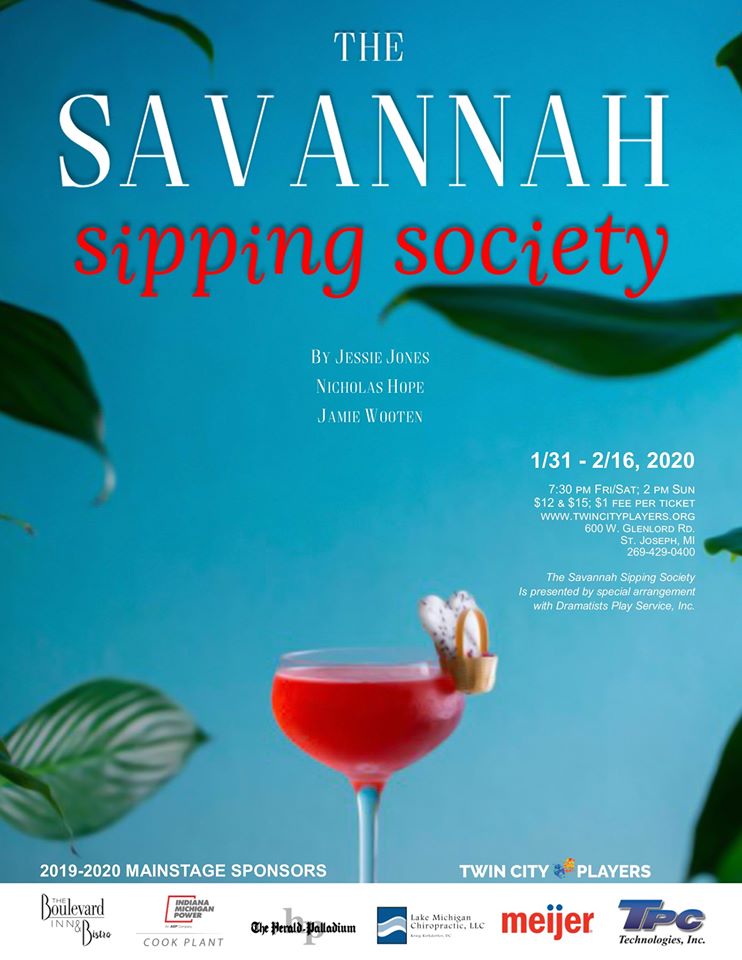 Jan. 31-Feb. 16 | Fri. & Sat. Shows @ 7:30 p.m.; Sun. @ 2 p.m. | Twin City Players | 600 W. Glenlord Road., Stevensville | $7-$15
This hilarious comedy introduces you to four Southern women, all needing to escape the sameness of their day-to-day routines, who discover it's never too late to make new old friends. So raise your glass to these strong Southern women and their fierce embrace of life and say "Cheers!" to this joyful and surprisingly touching comedy! Make it a dinner/theater night and meet up with family or friends before the show at one of our nearby restaurants.
#11. Berrien County Polar Plunge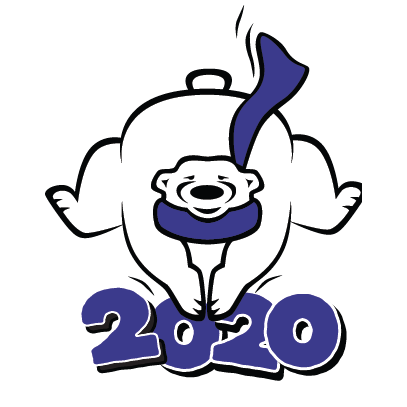 Feb. 1 | Plunger Check-in: 10 a.m., Plunge: 12 p.m. | Watermark Brewery | 5781 St. Joseph Ave. | Stevensville | $75/person donation

Are you brave enough to take a cold plunge? Join the chilly fun by jumping into a pool of freezing water and help Michigan Law Enforcement raise money to support Southwest Michigan Special Olympics athletes. To receive a 2020 Polar Plunge t-shirt, individuals and team participants need to raise a minimum of $75 each.
Too Chicken to Plunge? You can still join in the fun! See our parade of costumes, watch participants take the plunge and support Special Olympics Michigan with a donation!