From the gorgeous fall colors to the bountiful harvest that fills our Lake Michigan coast, fall is one of the best times to travel to Southwest Michigan. It is also a more affordable and calmer time of year to visit since our busy summer season has come to an end. You will find plenty of free activities in and around St. Joseph that are perfect for anyone on a budget. Here are the top free things to do in Southwest Michigan this fall:
Free fall color tours in Southwest Michigan
Go on a fall color driving tour. Our jewel-toned landscape is one of the top reasons to visit Southwest Michigan this fall. Check out our Fall Color Guide for the best route suggestions.
Free fall adventures in Southwest Michigan
Hike on scenic trails
Hike at Galien River County Park. Take in the colorful view of changing leaves as you walk the 300' canopy walk that leads out to a 60' high platform overlooking the marshland and Galien River. Or follow the boardwalk that leads to the fishing platform down by the water.
Other beautiful fall hiking trails include Harbor Shores Nature & Fitness Trails in Benton Harbor, the John & Dede Howard Family Recreational Trail near downtown St. Joseph, the McCoy Creek Trail in Buchanan and the Paw Paw River County Park in Watervliet (one of our newest parks, it is designed for people with all abilities).
Two more urban walking experiences with plenty of colorful foliage and restaurants, beer and distilled spirits nearby are in the cities of Niles and New Buffalo. See maps in our Trail Guide.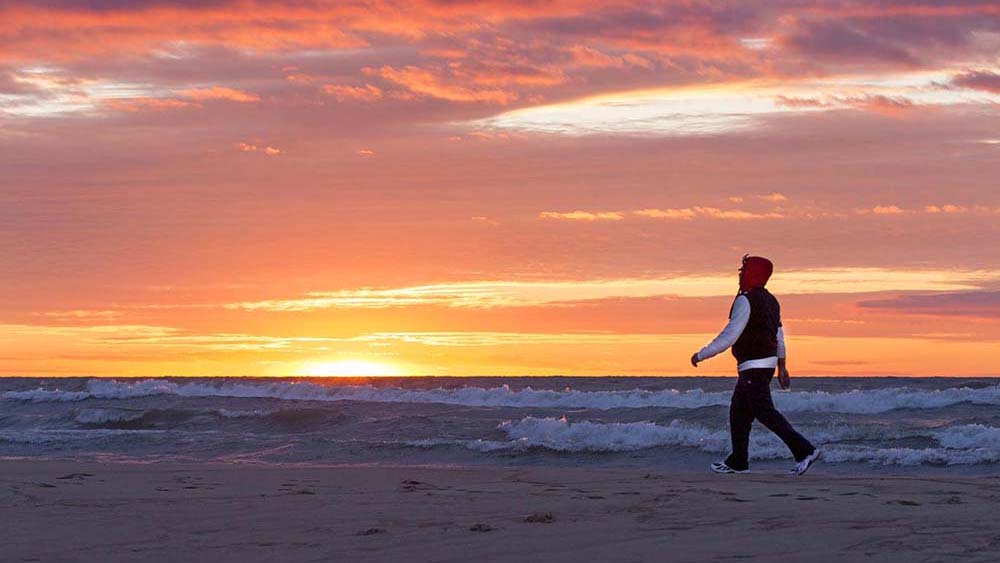 Walk along uncrowded beaches
Lake Michigan is beautiful in the fall! Silver Beach, Jean Klock Park, New Buffalo City Beach and Weko Beach stop collecting parking fees after Labor Day weekend. Here's your chance to visit these popular beaches for free and not have to fight the crowd for a parking spot.
Paddle your way through autumn's beauty
Bring your kayak and paddle our rivers and lakes! Fall is one of the best times to be on the water. No bugs swarming you, mild temperatures and beautiful fall colors all around you. View our paddling guide to find your favorite route.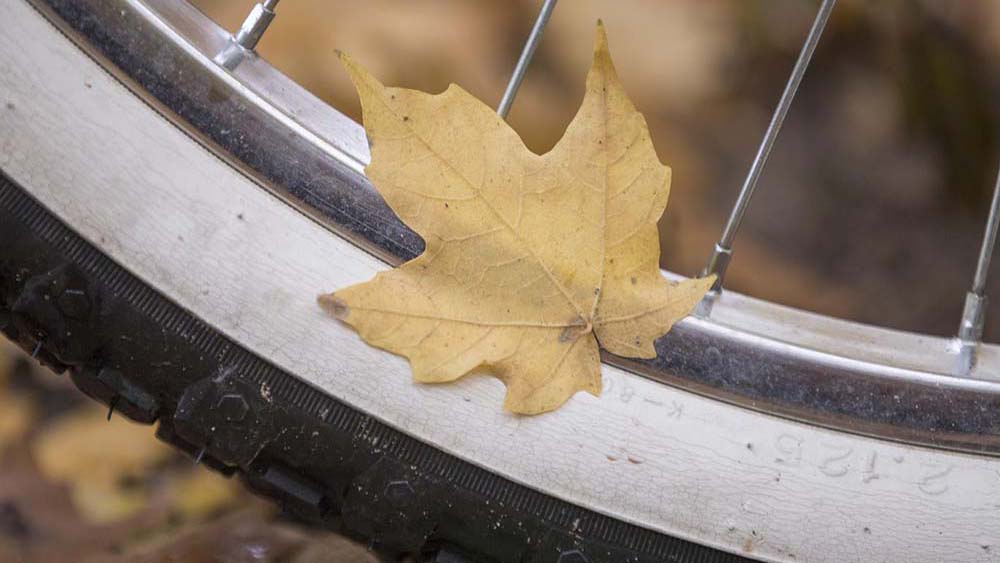 Bike thrilling trails beneath brilliant foliage
The gorgeous fall colors and technical features at Andrews University Trails will excite any cyclist. And with no admission fee, you can visit several times during your stay.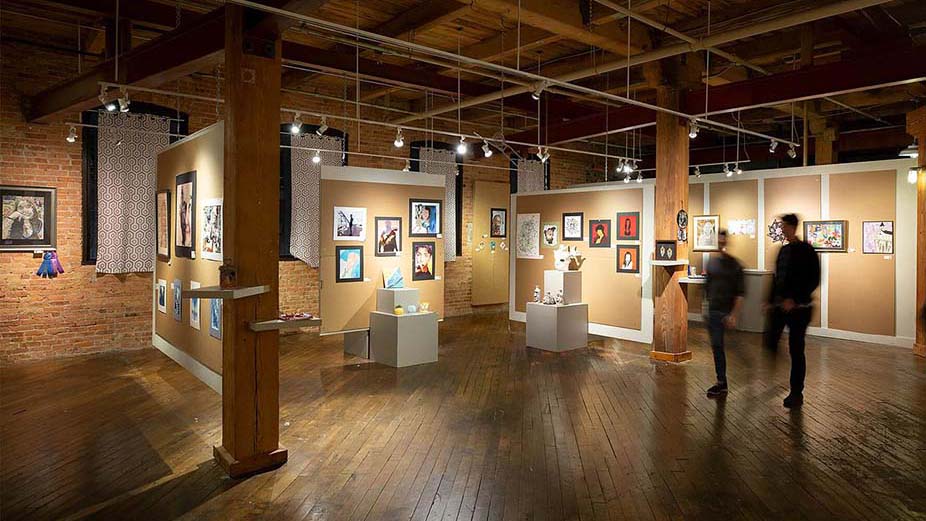 Free fall arts and culture in Southwest Michigan
Explore our creativity
Krasl Art Center and the Box Factory for the Arts in St. Joseph and ARS Gallery, Arts and Culture Center in Benton Harbor offer visitors the chance to see their art exhibitions at no cost. Plus, now through April you can play Creative Connections and get rewarded for visiting our local galleries, museums, and performances.
Learn about our fascinating past
There are a variety of museums in our area that tell about our history and house fun interactive exhibits. The History Center at Courthouse Square and the Siegfried H. Horn Museum in Berrien Springs, the Silver Beach Amusement Park Museum and The Heritage Museum & Cultural Center in St. Joseph and the North Berrien Historical Museum in Coloma are free to the public.
Stay over and enjoy a free, gorgeous fall sunset on Lake Michigan
Plan ahead and book at least one overnight stay before heading home so you can watch the sunset over Lake Michigan. While this is free any time of year, the view is priceless no matter how many times you've seen it. Lookout Park in St. Joseph is a great free viewing spot or find other local spots in the Best Places to Enjoy a Southwest Michigan Sunset blog. There is more free fall fun awaiting you when you wake up tomorrow.