In this issue: Toast a gorgeous fall on the Makers Trail | FREE Fall Color Tour Guide | FREE Harvest Guide | Live concerts at Dablon | Jammin' at Round Barn
Show Your Makers Trail Passport | Now-April 30, 2020 | Earn Cool Prizes
The trees in Southwest Michigan are starting to show their brilliant fall colors and over the next few weeks, our countryside and lakeshore will become more and more beautiful. One of the best ways to take in our annual leaf show is to follow our Makers Trail, trying the craft wines, beers, ciders and spirits our region is renowned for. But besides tasting great beverages, you can earn prizes on this fall color tour.
Start by getting a passport
Free passports are available at participating hotels in Benton Harbor, St. Joseph and Stevensville; at each of the 40+ participating Makers Trail brewers, winemakers and distillers in Berrien County; and at the Southwestern Michigan Tourist Council Travel Information Center in Benton Harbor. The more participating wineries, breweries and distilleries you visit, the more craft beverages you can try, the more favorites you can bring home PLUS the more cool prizes you can earn. Just ask each place you visit to stamp your passport.
What Flight Crew rewards are we giving away this year?
Your Flight Crew Passport stamps will accrue toward increasingly valuable prizes. You can redeem them after collecting 10 stamps at each of three levels.
Level 1: 2019-2020 Flight Crew T-Shirt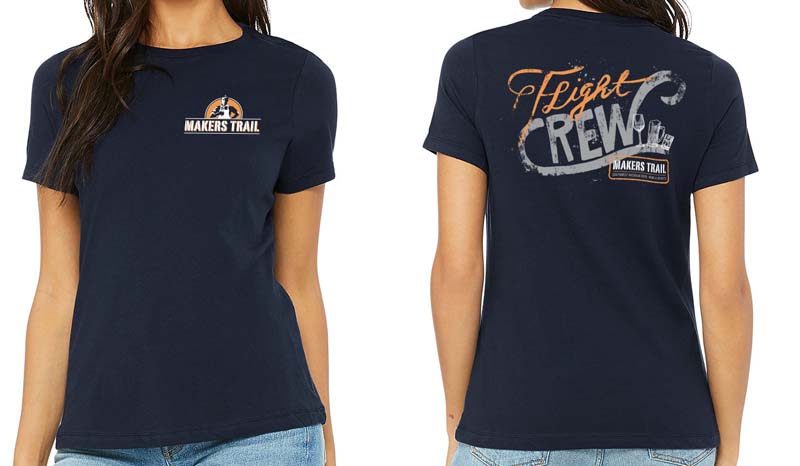 Level 2: 2019-2020 Flight Crew Hoodie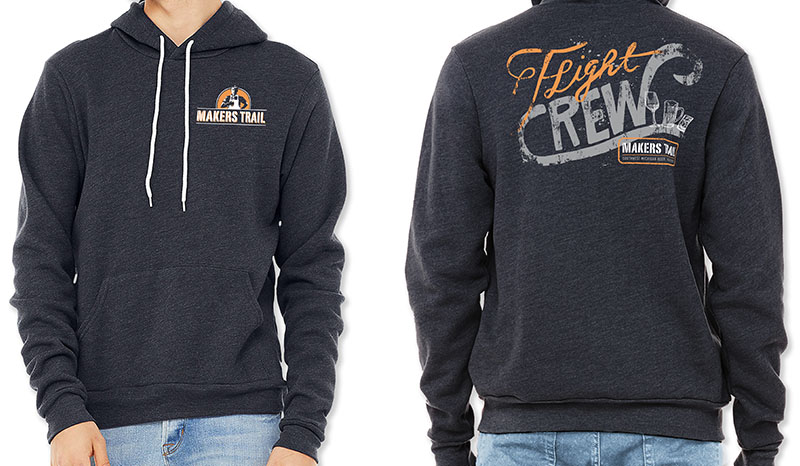 Level 3: Two 2020 Makers Trail Festival Tickets plus entry into the Grand Prize Drawing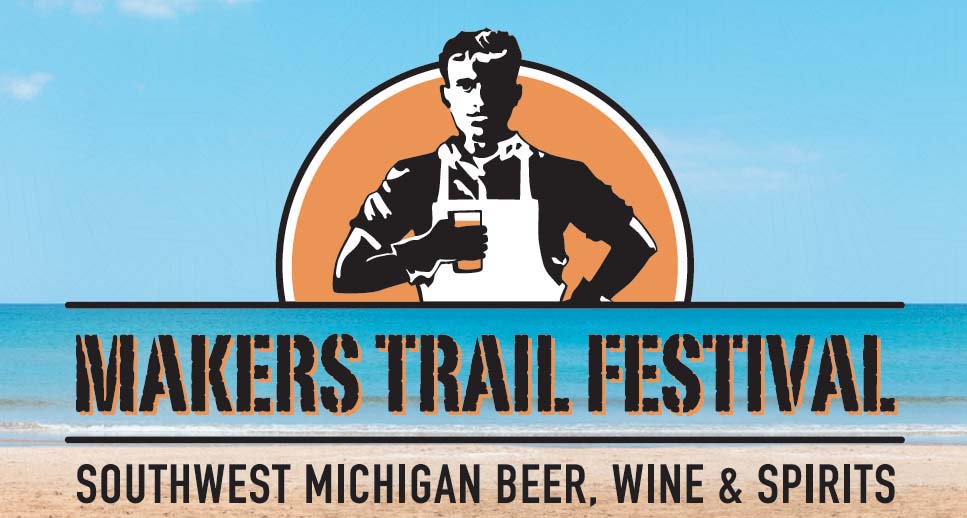 Grand Prize: We will give away on May 12, 2020, five, all-inclusive Layover Packages. Each includes a two-night stay at a participating Benton Harbor, St. Joseph or Stevensville hotel (double occupancy) plus gift certificates for restaurants, Makers Trail destinations and more.
Bonus Prize: stay one night at a participating hotel, ask the desk clerk to stamp your passport and you will earn a Stainless Steel YETI® Rambler Tumbler.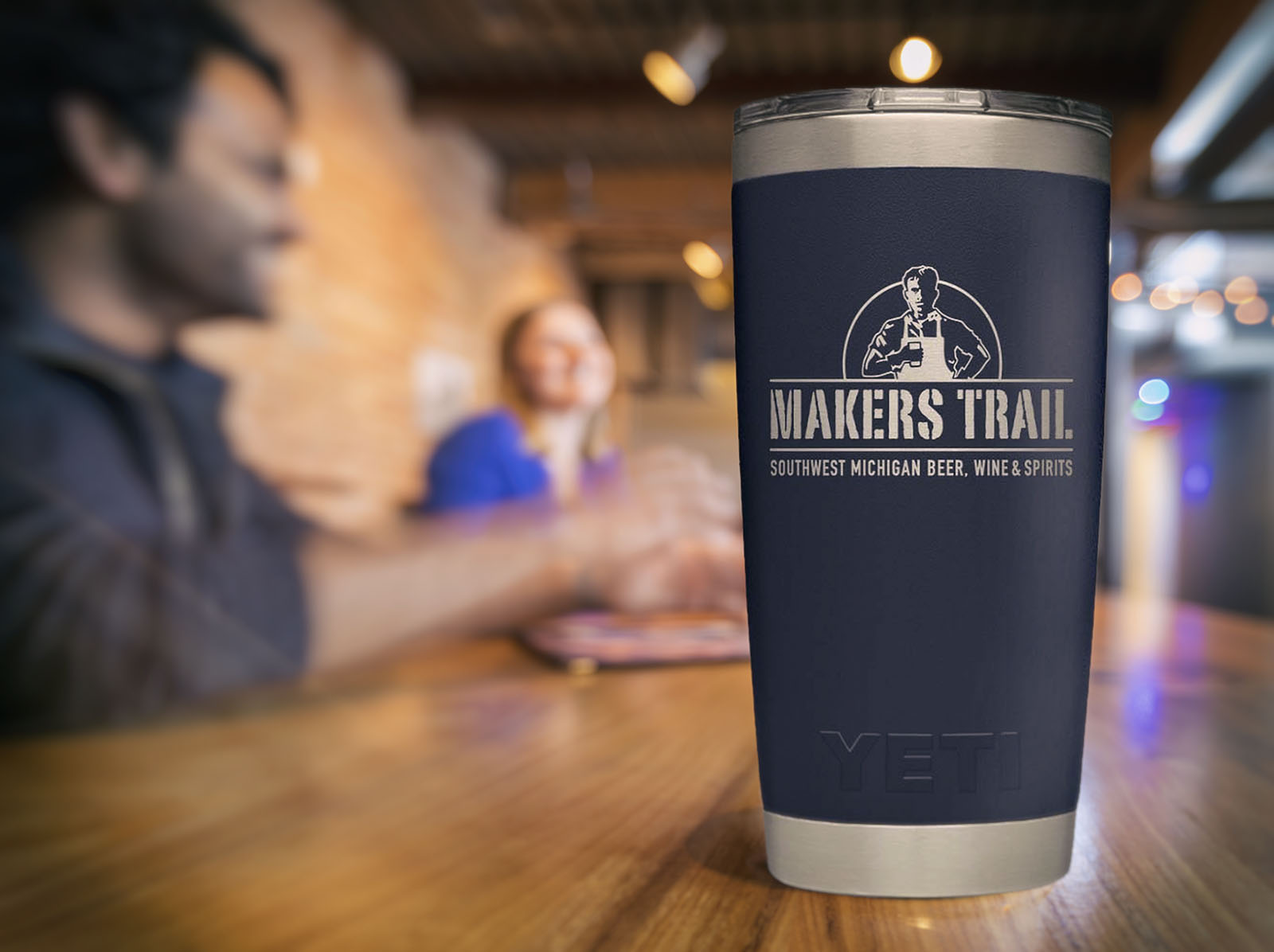 Flight Crew Passports are limited, so get yours this month if you can! And see the articles below for harvest-time events that will offer weekend-after-weekend of opportunities to collect stamps.
Catch the next flight - passport details here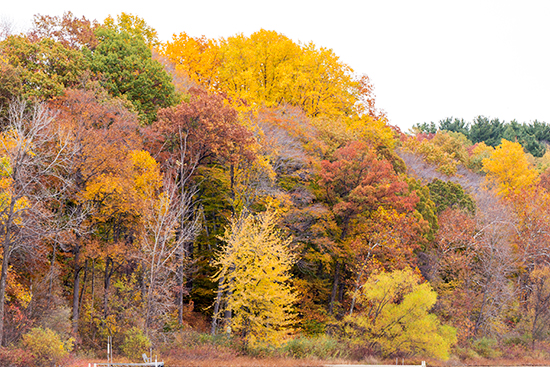 Where to find the best fall color.
Nature annually drenches our dunes, forests, countryside and towns in ruby reds, citrine yellows, garnet oranges and emerald greens. The sapphire blue waters of Lake Michigan roar to life with crashing waves or become mirror-still reflecting some of the most stunning sunsets. Every beach you jog, winding road you drive, scenic river you paddle or mum-lined street you walk will awe you with Southwest Michigan's autumn palette.
Download your free Fall Color Tour Guide
We asked locals to suggest their favorite leaf-peeping routes in Berrien, Cass and Van Buren Counties. Six of the most popular are in our downloadable guide that also includes some fun side trips.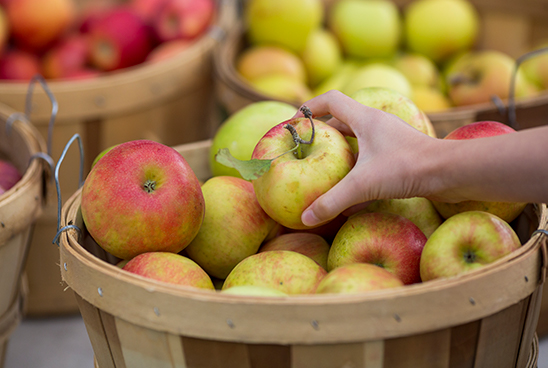 Fall colors that are good for you.
Feeling stressed at home or work? Here's a Southwest Michigan insider secret. Drive to one of our you-pick farms or roadside markets. Get out. Walk around. Your cares will vanish as you pick a bushel of apples from the tree. Pull a wagon out to the pumpkin patch and choose a plump orange, white or yellow one. Gather up quarts of crisp-tender green beans, fiery hot peppers, juicy tomatoes, sweet pears, winter squashes, onions, Brussels sprouts and more.
Find welcoming farms and a harvest calendar in our FREE guide.
This downloadable guide will direct you to pick-your-own farms and markets with the freshest ingredients for making steaming pots of vegetable-loaded soups, bubbly casseroles, flaky-crust pies and cobblers. Most farm markets offer family recipes, ciders and juices, ready-made jams, jellies, salsas and mustards, flowers and fall decorations. Some serve up homemade donuts, breads and pies and others offer fresh-brewed coffees and sandwiches to take on fall picnics. This is goodness you can't help but share.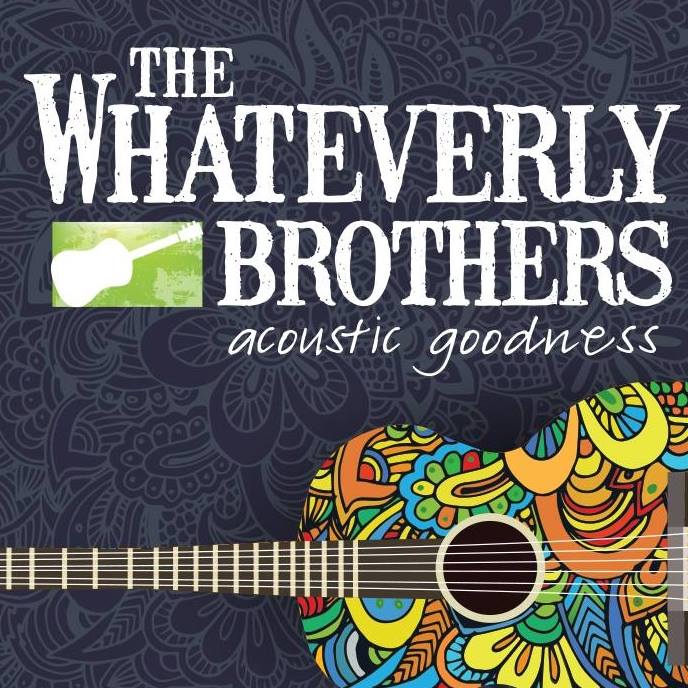 Live concerts in the vineyard
Dablon Winery & Vineyard | Fridays & Sundays, Now thru December | 111 W Shawnee Road, Baroda | FREE
Sip wine as you watch the flickering flames in the fireplace and listen to some of the region's finest guitarists make their strings sing.
Chill out every week
Every Friday and Sunday in October, plus more easy-listening dates in November and December, will bring you back again and again. Remember to get your Makers Trail Flight Crew Passport stamp before you leave.
Oct. 11 | 4:30-7:30 p.m. | Joe Jason - You may recognize his voice from being on local radio airwaves for more than 30 years or as a TV sportscaster for Fox Sports Detroit and Comcast SportsNet. But in the vineyards, he will delight you with his playlist of Acoustic 70's.
Oct. 13 | 2:30-5:30 p.m. | Jimmy Fastiggi - This self-taught guitarist, singer-songwriter from New York moved to Southwest Michigan in 2005. You will chill to his American roots-based music strongly influenced by blues, jazz and rock.
Oct. 18 | 4:30-7:30 p.m. | The Backsliders - This father and son, acoustic guitar playing and vocalist duo John and David Van Dyke, have been performing together for decades. Their covers include The Grateful Dead, Bill Monroe, The Eagles, James Taylor, Chad & Jeremy and their acoustic arrangements.
Oct. 20 | 2:30-5:30 p.m. | The Whateverly Brothers - You will never tire of hearing them perform set after set of vocal rich classics.
Oct. 25 | 4:30-7:30 p.m. | E-Man - Emmanouel Fokianos received his first guitar for Christmas at age 12 and has had one in his hand ever since. Mixing rhythmic acoustic accompaniment with electric guitar riffs, easy-going vocals, and a wide range of easily-recognizable cover songs, you won't want to miss hearing this up-and-coming artist.
Oct. 27 | 2:30-5:30 p.m. | Mike Struwin - this popular musician and songwriter will perform a myriad of genres, including alt-country/blues & bluegrass/roots/folk/soul and even reggae.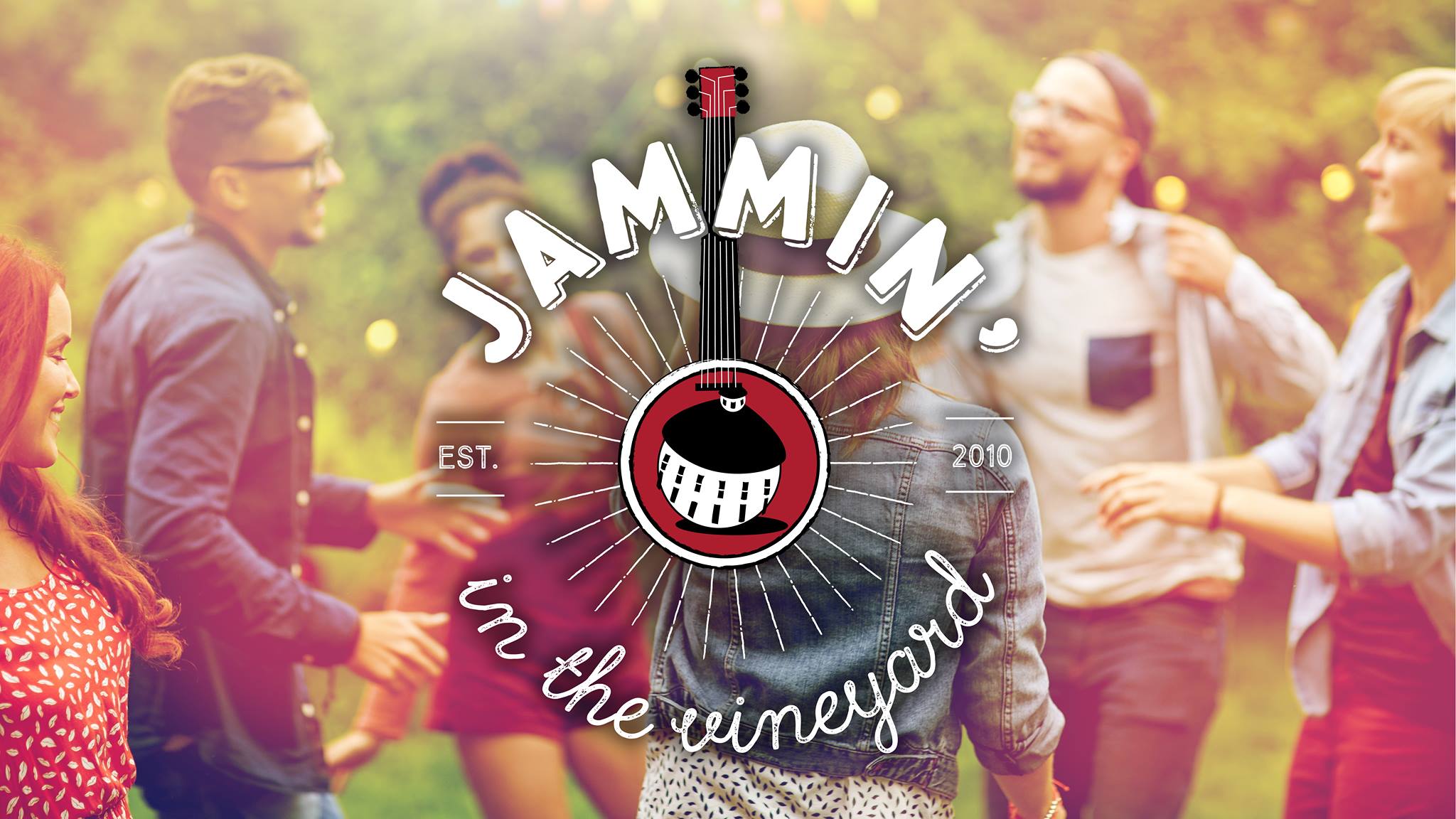 Be Jammin' in the Vineyard all fall
Round Barn Estate | Weekends in Oct. & Nov. | 10983 Hills Road, Baroda | $5 cover
Wine lovers, fall wayfarers and weekend warriors, it is time for you to relax among the vines, drink your favorite wines, canned sangria, beers and cocktails and start dancing!
Jam every Saturday and Sunday!
When you pay your cover, remember to ask to have your Makers Trail Flight Crew Passport stamped. Or if you haven't picked a passport up, ask for one!
Oct. 12 | 1:00-2:30 p.m. | Terry Farmer | 3:00-6:30 p.m. | Steve Foresman and the Rock 'n Roll Caravan
Oct. 13 | 1:00-5:00 p.m. | Family Fun Day | 1:00-3:30 p.m. | Valentine Bennett | 3:00-5:30 p.m. | Red Pop Fury - Bring the kids to decorate pumpkins (arrive early for one of the 100 pumpkins), edible cookie dough treats, Sarett Nature Center critters, games and activities, plus spooktacular fall specialty drinks for adults.
Oct. 19 | 1:00-2:30 p.m. | Robert Rolfe Fedderson | 3:00-6:30 p.m. | Van Dyke Revue
Oct. 20 | 1:00-2:30 p.m. | Gene Callahan | 3:00-6:30 p.m. | Steadfast Trio
Oct. 26 | 11:00-7:00 p.m. | Hallowine Party | 1:00-3:30 p.m. | JGL Band | 4:00-6:30 p.m. | Top Secret Band | Wear your costume!
Are you a teacher? Get your Round Barn hall pass!
Round Barn and Honor Credit Union have partnered up to thank all of the men and women who teach our children. Your hall pass will get you a free cover to all Jammin' in the Vineyard events at Round Barn Estate, plus 15% off all wine, beer, apparel and merchandise at ALL Round Barn locations. To get your pass, show your school ID at any Honor Credit Union or Round Barn location.