Bob's Barn: Farm Market, Café & Bakery | 4830 Coloma Rd. | April 15-Dec. 15 | Sunday: 1-5 p.m. | Monday, Wednesday-Saturday: 9 a.m.-6 p.m. | Closed Tuesday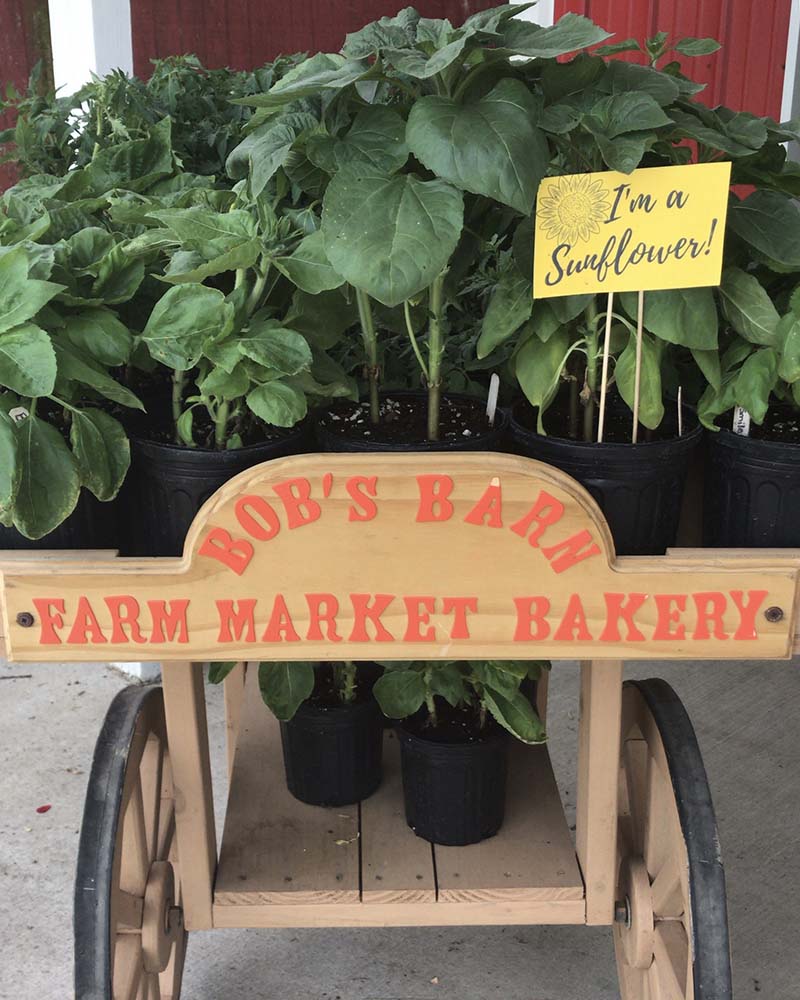 In Southwest Michigan, you are always close to the freshest fruits and vegetables. Our harvest trail in Berrien, Cass and Van Buren Counties is renowned in the Midwest for its mile-after-mile of pick-your-own orchards and farm markets brimming with local foods. But Bob's Barn in Coloma takes freshness beyond the bushel basket. They also serve grown-right-here foods on your plate.
"People who come to farm markets typically look for grab-and-go produce," said Ashleigh. "But we encourage visitors and locals not to be in a hurry. We invite them to sit and relax in our café or at our coffee bar. To choose foods made with the freshest ingredients. To wander outside and breathe in the country air. To talk with the people who grow their food." [See the "changeables" article below.]
The untouchables …
In 1915, Charlie and Ada Patterson started farming in Coloma. Their daughter and son-in-law Inez and Robert Benson added a fruit stand, Bob's Barn, in 1965. Their daughter and son-in-law Lyn and Ken Craig added a bakery. And now their daughter Ashleigh and son-in-law Don Heidelberg were excited to add new ideas, too, until they realized their local and out-of-state customers had expectations. They quickly learned:
Don't mess with the quality. Customers who came here as children are now bringing their children and grandchildren to Bob's Barn. They expect top-quality, locally grown, juicy fruits and crisp vegetables that are loaded with flavor.
Don't mess with the prices. Chicago-area customers know if they want to pay higher produce prices they can stay at home. When they come to Bob's Barn they expect to buy good-for-you produce at affordable prices.
Whatever you do, don't mess with the pie squares.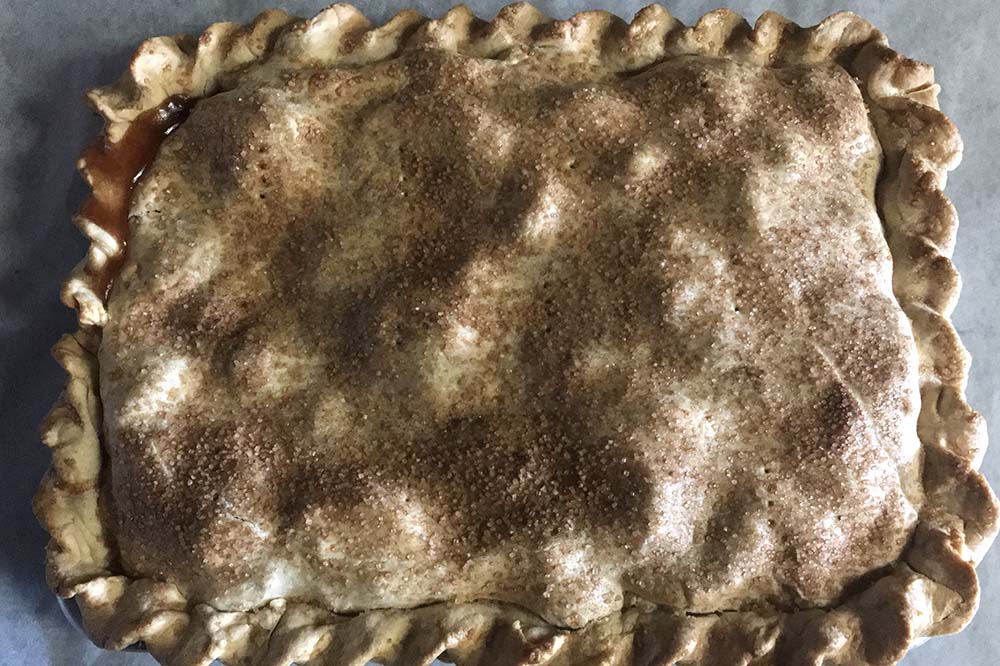 Lyn Craig was known as the "Pie Lady" for more than a decade. Ashleigh still uses her mother's recipes in the bakery to make her flaky pie crusts and fresh fruit fillings, cookies, Danishes, muffins, elephant ears, quiches, coffee cakes, breads and croissants. But this year, Ashleigh dropped her mother's pie squares from the bakery selections. Customers have scolded her almost daily. Those delicious pie squares will be back this apple season!
… and changeables.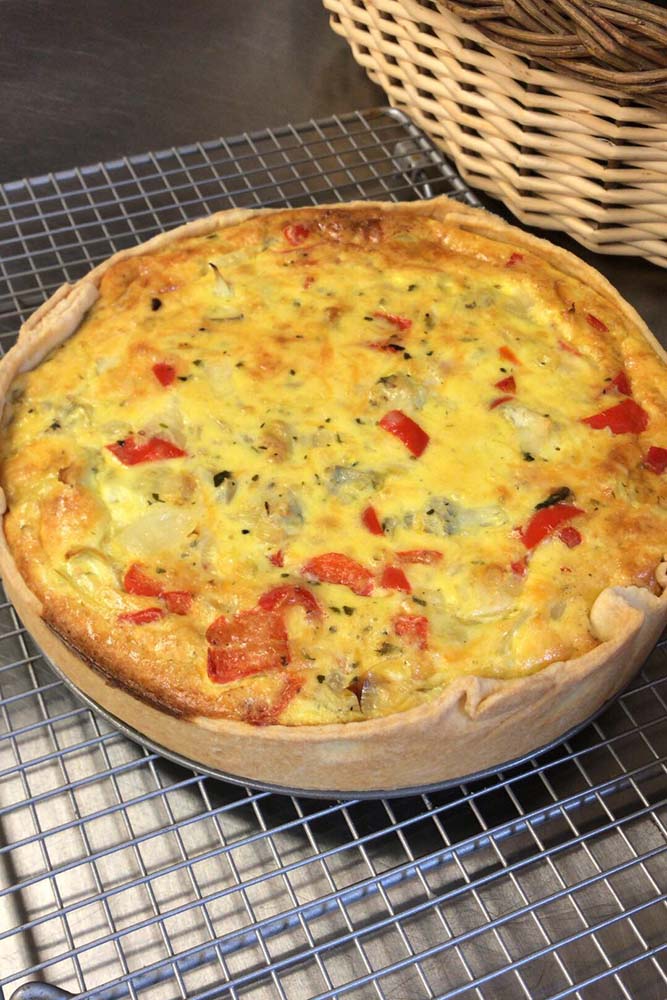 As important as it is to carry on traditions, Ashleigh and Don also realize that they need to offer new foods and experiences. So Bob's Barn now offers a coffee bar and café that give visitors a reason to pull up a chair and savor selections made with farm-fresh ingredients. Here are some reasons to stay:
Enjoy a cup of fresh-brewed or French-press Gevalia gourmet coffee, cappuccino, latte, espresso or tea. Add a fresh-baked muffin or Danish and you will be content to sit awhile.
The café will satiate your hunger with grilled panini sandwiches, each lovingly named after the grandchildren Nevaeh, Justus, Evangeline, Madison and Maddox. Or ask for this week's sandwich special and your choice of soups.
Grab lunch for your adventures. Headed for a hike on a nearby trail? Time at the beach? Paddling down a river? Bob's Barn can prepare a lunch for you to take along. And yes, you can eat the fresh-baked cookie first!
More organic choices. Bob's Barn partners with Earth First in Berrien Center which specializes in local, organically-grown fruits and vegetables. This fall the market also will carry organic cider, apples and donuts provided by a neighboring farm.
More Michigan small-batch products such as Lesley Elizabeth seasonings (Lapeer), Wee-Bee-Jammin' jellies and jams (Bear Lake), Nature Blessed concentrated cherry juices (Coloma), Southwest Michigan butter, Michigan honey, maple syrup and much more! The Heidelbergs are working to line up more products so come check what is on their shelves and in the cooler, this fall!