Sommerfeldt's Farm Market | 1093 S. Benton Center Road | Benton Harbor | Sunday-Saturday | 10 a.m.-6:30 p.m. | Now-1st Week of November
Sandi Sommerfeldt is all for being picky. She believes you should be picky about where your food is grown and who grew it. Be picky about what goes on your plate — filling half of it with fresh fruits and vegetables from Sommerfeldt's Farm Market. Here is what she suggests:
Meet the farmers that grow your food.
Sandi's dad, Robert Sommerfeldt, bought the farm in 1951. At the age of 10, Sandi operated the first market, a wagon (shown in the photo above) that she would pile high with the sweet corn she picked. In 1979, her brother added a cover to the wagon and set up a tent to house more fruits and vegetables. Then in 2014, the Sommerfeldt family built the farm market building that Sandi and her daughter, Amber Rodriguez, operate today. Her son-in-law Cruz runs the farm with help from Sandi.
Taste the difference.
Almost all of the fruits and vegetables come from the Sommerfeldt Farm or their neighbors. Now through the next few months, you can get in-season, plump, juicy blueberries, raspberries, peaches, melons, plums, pears, grapes, apples and cider. There are vine-ripened tomatoes, zucchini, squash and a wide variety of pumpkins and gourds. Bring home vitamin-rich kale, sweet and hot peppers, potatoes, cabbage and cucumbers for pickles — to name a few of what you'll find in the market's baskets and bins. There are farm-fresh eggs, handcrafted jams and jellies, and Sommerfeldt's honey, too.
"We don't sell sodas," said Sandi, "But we offer a refreshing, low-calorie alternative, Fruitbelt Sparkling Fruit Tonic. It is made in Southwest Michigan from local heirloom fruits, honey and bitters. Definitely try a bottle."
Have a question? Ask.
One of Sommerfeldt's Farm Market's specialties is tomatoes. Not only does the Market offer a wide variety, but they are Southwest Michigan's go-to-farmers for learning what tomatoes are best for salads, sauces, salsas or to slice-and-eat. Sandi says they can help you choose a ripe melon. Show you how to save money buying the not-as-pretty "seconds" that taste just as good (if not better) than picture-perfect fruits and vegetables.
"Ask for our corn punch card," said Sandi. "Your 11th dozen will be free." In fact, the Sommerfeldts are picky about prices, too. "We keep our prices among the lowest in Southwest Michigan to make it easier for everyone to eat fresh."
Sunflower maze coming in 2020
Sandi said plans are underway to give families even more reasons to stop by the market in 2020. They hope to offer a sunflower maze and a bee observation hive. "It will be a chance for kids and adults to have fun while learning more about farming and why we need to take care of the land that produces our food," said Sandi. "It's why we are still here. This farm is a labor of love."
Country Nights & Carnival Lights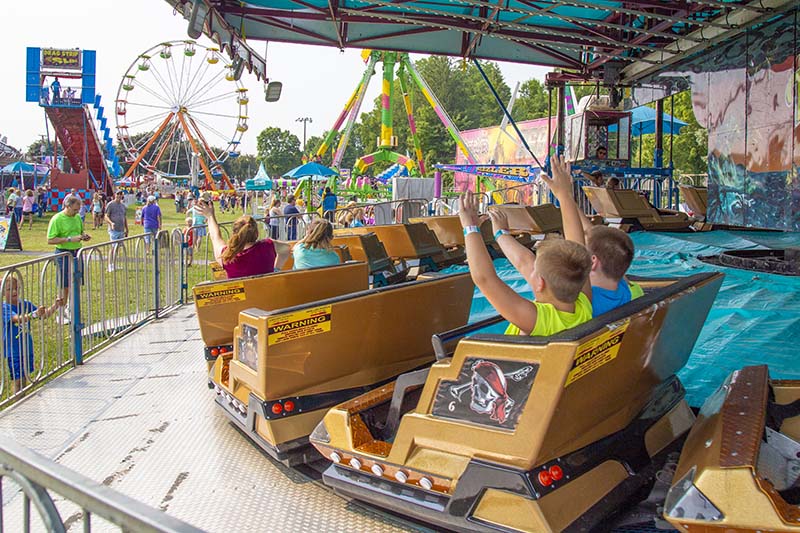 Berrien County Youth Fair | Now-Aug. 17 | 7 a.m.-10 p.m. | 9122 U.S. Hwy. 31/4320 Shawnee Rd. | Berrien Springs | $4-$7 day passes
It's fair week! Come enjoy wholesome family fun from morning until neon-bright night at the Berrien County Youth Fair. Send your teens whirling faster and faster on the amusement rides. Wave at your toddlers on the carousel as they spin by you grinning from ear to ear. Bite into a warm cinnamon-sugar elephant ear or a mustard-smothered corn dog. Applaud blue-ribbon horses in the show ring. Tour the barns and exhibits. Grin at silkie bantam chickens. Plus wow your kids and kids-at-heart adults at these Grandstand Shows:
Wednesday, Aug. 14 - Eli Young Band with special guest Paul Erdman
Thursday, August 15 - Truck Demolition Derby
Friday, August 16 - Car Demolition Derby
Saturday, August 17 - Bullmania
Looking forward to making happy memories with you this week!
Buy Grandstand Tickets Now
Download Fair Schedule
Celebrate the harvest!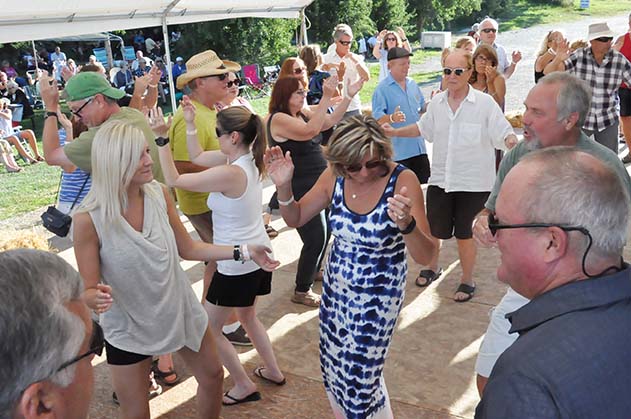 Annual Lemon Creek Winery Harvest Festival | Sept. 7 | Noon-6 p.m. | 533 East Lemon Creek Rd. | Berrien Springs | $10 admission/includes 3 tastings
One of the first signs of fall in Southwest Michigan is Lemon Creek Winery and Fruit Farm's Annual Harvest Festival. Join us in the vineyards! Sip award-winning wines. Dance to live music. Take a hayride. Find handcrafted fall decorations. Play kids' games. There's something for the whole family!
While you are here, take time to walk by the vineyards — the aroma of ripening grapes is heavenly! Try Lemon Creek's Sauvignon Blanc, Cabernet, Riesling and many more wines to find favorites to add to your collection. And stop into the farm market to pick up fresh fruits to snack on during the festival or to bring home for baking or next week's lunches.
Lemon Creek has outdoor seating or bring a blanket or lawn chairs to enjoy the festivities. For more information and updates, call 269-471-1321 or visit their website.
Double your festival fun!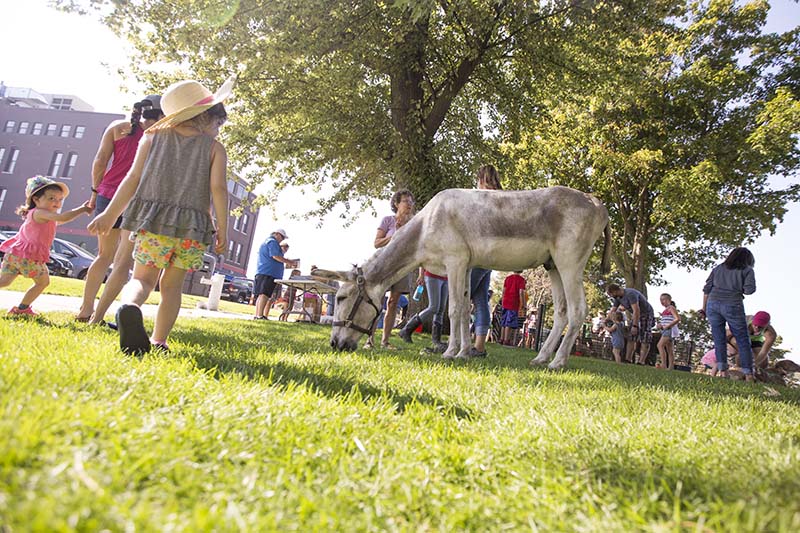 2019 Fall Fest & Great Pumpkin Festival | Sept. 20, 4:30 p.m. | Sept. 21, 10 a.m.- 3 p.m. | Downtown St. Joseph
These two festivals are what fall is all about in Southwest Michigan. Start with the hilarious Sunrise Rotary Club/ Slumberland Furniture Great Bed Race on Friday evening and keep the fun rolling all-day Saturday with locally-harvested fruits and vegetables, pumpkin decorating and more.
It's a perfect weekend for a Fall Color Tour Getaway. In addition to these two festivals, all along the lakeshore and throughout the countryside the leaves will be gorgeous reds, oranges and ambers. Plus Lake Michigan is beautiful this time of year and you are just a short walk away from the public beaches when in downtown St. Joseph!
Friday:
Benton Harbor Sunrise Rotary/Slumberland Furniture Great Bed Race on Lake Boulevard is a giggle-a-second to watch. The Parade of Beds gets rolling at 4:30 p.m. followed by the race at 5 p.m. This fundraiser benefits Benton Harbor Sunrise Rotary youth programs and the Slumberland Furniture 40 Winks Foundation that provides mattresses and beds to children who need them.
Sidewalk sales and downtown activities will continue into Saturday. You'll find great buys throughout the day, plus there are lots of places to grab a meal or enjoy local craft beers, wines and ciders.
Saturday:
St. Joseph's 7th Annual Fall Fest in Lake Bluff Park includes a farmers market, face painting, farm animals from the Critter Barn, story time, twister balloons (ask for your favorite animal, flower, etc. shapes) and local Forté coffee.
Benton Harbor Sunrise Rotary Great Pumpkin Festival in Lake Bluff Park near Pleasant Street will delight all ages with pumpkin decorating, kids' games, a pumpkin floating pool, plus raffle and baked goods fundraisers.
Top off your evening with the Beatles vs Stones: Musical Showdown, 8-9:30 p.m., at The Mendel Center, Lake Michigan College, Benton Harbor. This adrenaline-pumping show will have you cheering for the music of your favorite Brit band!
Sunday:
Stay over and visit our Makers Trail craft wineries, breweries and distilleries or take a fall hike or bike ride at our nature centers and parks. You'll see why fall is a great time to be here!
Taste-test these farm markets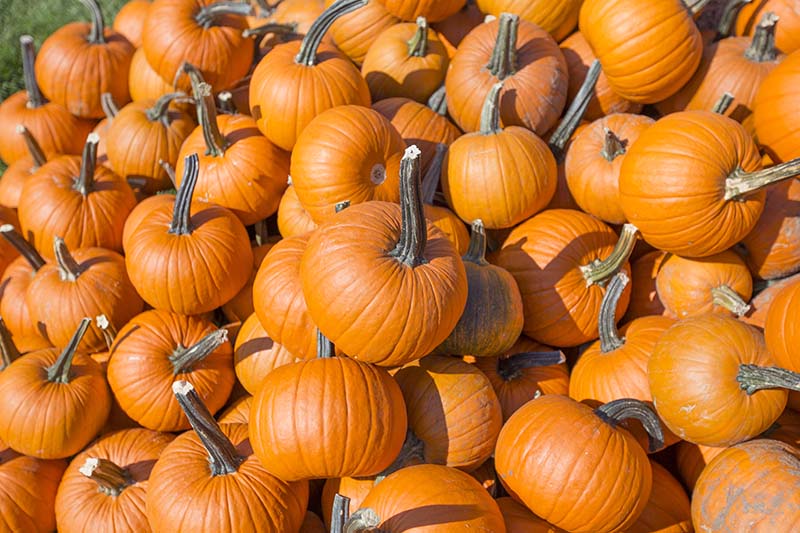 Many of Southwest Michigan's communities invite area farmers to sell their just-picked produce, jams, cheeses and baked goods at open-air markets. For a fun activity, visit each of the markets and do a taste-test to find which farm vendors you like best. But before you come, double-check with the community for updates on days and times.
Benton Harbor: Wednesdays, 10 a.m.-3 p.m., now through Sept. 18 at Dwight P. Mitchell City Center Park in the heart of downtown at E. Main Street and Pipestone Street. Enjoy selecting locally grown fruits and vegetables; watch cooking demonstrations and taste samples. There are games for the kids, too.
Lawrence: Saturdays, 9 a.m.-1 p.m., now through Oct. 12 at Village Park.
Lawton: Saturdays, 10 a.m.-2 p.m., now through November at Lewis Park
New Buffalo: Thursdays, 4-8 p.m., now through September in downtown. More than 60 farmers/growers and artisans per week; kids' activities, too.
Niles: Sundays, 11 a.m.-3 p.m., now through September between Main Street and Sycamore Street
St. Joseph: Saturdays, 9 a.m.-2 p.m., now through mid-October in Lake Bluff Park. Vendors offer a wide variety of fruits, vegetables, hearth-baked breads and plants, plus recipes and cooking tips.
South Haven: Wednesdays and Saturdays, 8 a.m.-2 p.m., now through October at the Huron Street Pavilion.
Three Oaks: Saturdays, 9 a.m. to 2 p.m., now through October at 15 S. Central Street