Craft beverages. Food. Live music. Dancing. Everything is better by the Lake.
Live bands, Southwest Michigan-made beer, wine, spirits, delicious food and Lake Michigan ﹘ it's the perfect recipe for a wonderful summer weekend. There is no better way to kick off beach season than attending the:
2nd Annual Makers Trail Festival
June 8, 2019
3 to 9 p.m. (EDT)
Weko Beach, Bridgman, Mich.
Festival details: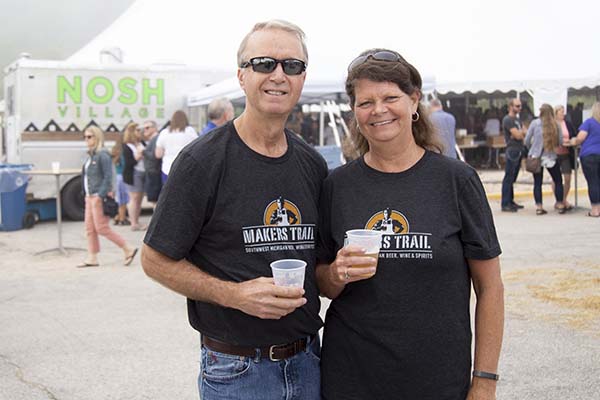 Save 50% on Tickets:
Advance tickets are only $10 for ages 10 years and up, $20 at the gate and free for children under 10 years. Your admission ticket includes listening to a great lineup of music makers that will play dancing as well as chilling-on-the-beach tunes until the sun starts setting.
To ensure getting into the festival, buy your tickets online now. Then, bring cash to the festival to purchase food and pay for drink tickets ($1 each). Buy Tickets Now
Right-On-the-Beach Location:
The Makers Trail Festival takes place at Weko Beach, 5239 Lake St., Bridgman. The park showcases 40-acres of wooded dunes and 960 feet of Lake Michigan shoreline. While you are here, you can relax on the beach or follow the wooden walkway to the top of the dunes for a spectacular view of Lake Michigan. (If you are lucky, you might see Chicago's skyline 50 miles across the Lake!)
The festival will be held rain or shine. But do not worry if it rains, there will be plenty of room for you under the big tents.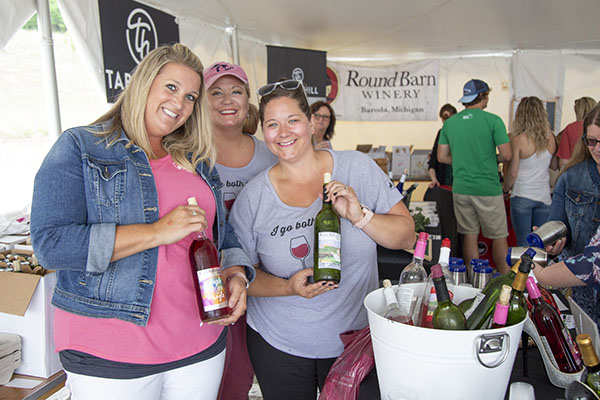 FREE Parking and Shuttles:
That's right. There's no charge to park or ride the shuttle to this beach party! Shuttles will run frequently throughout the event, so you can come and go as you want. There will also be regular shuttles to-and-from area hotels when you reserve a room for a night or more. Find parking locations and hotel details at Makerstrailfestival.org.
Drink and Eat the Craft of Local Makers:
At this event, at least 15 area crafters of wine, beer and spirits will come together in one place. This is your chance to try and determine your favorites from a wide range of award-winning beverages. You will also have an opportunity to try delicious foods from local restaurants and food trucks. Check out the current lineup here.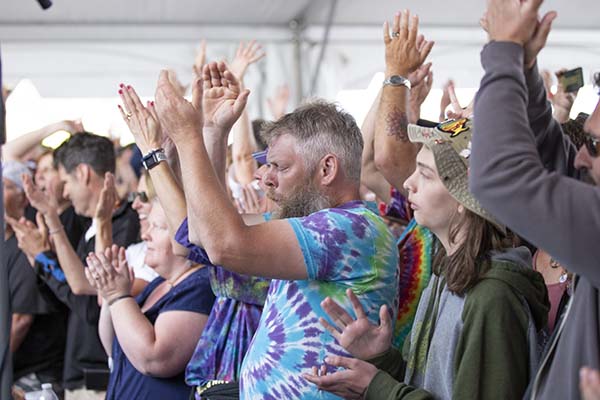 Live Music 'til Almost Sunset:
Three energetic and family-friendly bands will be performing.
The Newports have their roots in Chicago's south suburbs and play a mix of blues, funk, rock and soul.
Slim Gypsy Baggage is a southwest Michigan favorite who play an eclectic bluesy rock with soulful vocals.
Top Secret has a mission to make you dance. They play something for everyone and are sure to bring you to your feet.
The order in which they will perform has not been announced so stay for the whole event and enjoy them all.
Tips for a Fun Event:
The first and most important thing to consider is, how are you getting home? Be sure to plan in advance, designate a driver who will not drink alcohol, have a friend or family member come pick you up or hire someone to get you home safely. Better yet, stay at an area hotel and take a shuttle.
To ensure that you have a place to sit, consider bringing your own folding chairs.
Learn about the breweries, wineries and distilleries and their beverages before the event. The makers at this event are from Southwest Michigan and they all have unique beers, wines and spirits and making techniques. To learn about the makers in our area visit the Makers Trail website or download the Makers Trail app.
Bring a pencil to take notes (or keep track on your phone) about the beverages you try. This way you will be able to remember which drinks you enjoyed after the event is over.
Be sure to eat during the event. Drinking on an empty stomach will lead to a short and unpleasant day.
Be sure to drink water. It's important to keep yourself hydrated.
Keep an open mind and try new beverages you haven't tasted before. It is worthwhile to sample drinks you generally do not like; you might be surprised by how different similar sounding beers, wines or spirits can be when made by different makers. If you don't like the taste, you don't have to finish it, try something else.
Important things to know before you arrive :
Food and drink tickets are cash only but an ATM will be on site.
No pets are permitted.
No coolers, or outside food & drink.
No smoking is permitted.
Need to know more? Visit makerstrail.org or call 269-925-6301. For current news and updates, visit the Makers Trail Facebook page.