Get an insider's look at the annual event on May 18 in St. Joseph, Michigan.
FOOD & DRINK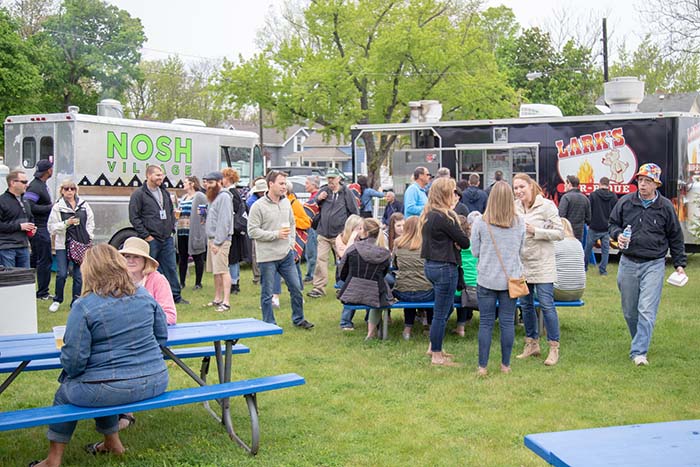 The festival offers 8 hours of music, so you'll definitely have time to check out our awesome local food vendors and grab a craft brew (or two!).
Beverage tickets can be purchased with credit cards and cash. There's a ticket tent for those - look for it on your left as you enter the festival! Beer drinkers can cool off with local suds or a classic Bud Light. There's two local wineries pouring, cider available, and a variety of soda flavors and bottled water will be available for purchase.
You can pay food vendors directly for their delicious bbq. Most will take credit cards, but it's a good idea to come with some cash, too. There's lots of awesome BBQ and classic sides, varying in spice for all tastes. We're welcoming back the famous pulled pork sandwiches from Lark's and Piggin' N Grinnin', as well as smoked meats from Coach's, Smokin' D's and Wood, Stock & Grill. Vegetarians will be able to find tasty fare, too - the Nosh Village food truck and Silver Beach Pizza will offer awesome options!
No outside food or beverages are allowed into the festival. Reusable water bottles are ok, though!
INSIDER TIP: Local brewers will be at the festival - ask them about their beer and get some great pairing ideas for the BBQ tastes!
SEATING/VIEWING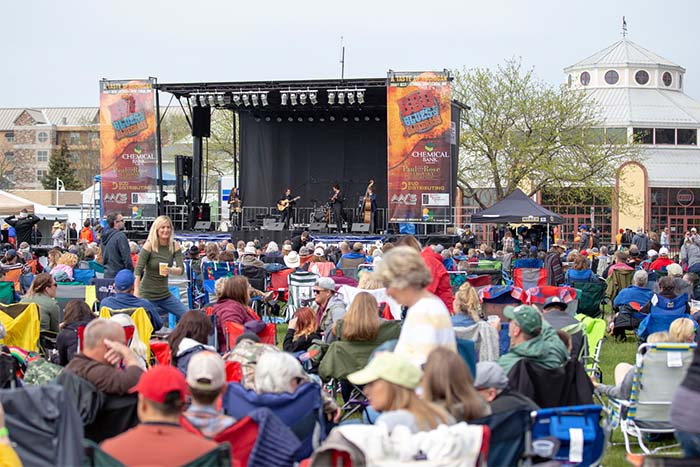 It's festival seating at Whirlpool Centennial Park, so bring your blankets and stretch out in the grass for the day. The field gives lots of options - you can be up close and rockin' with the bands, seated up on the small hills, or sit a bit further back to enjoy the music while you chat. Chairs are welcome, but no beach umbrellas or tents (everyone has to see, right?).
This is a rain or shine event, so come prepared!
INSIDER TIP: There's shaded seating under the beer and wine tent! It's a great spot to meet friends.
TICKETS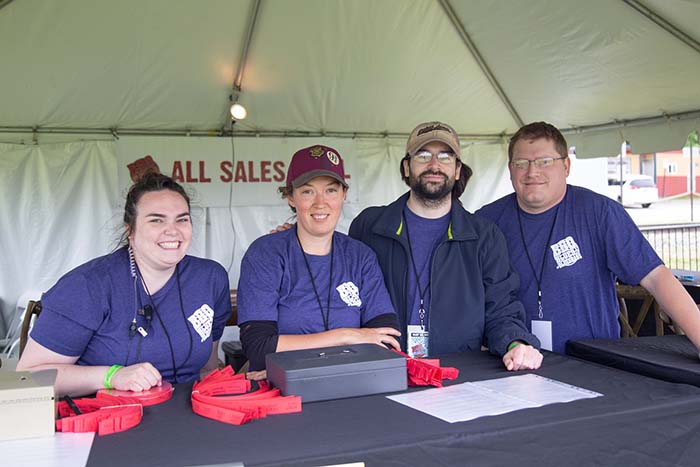 It's a good idea to get tickets early! Whirlpool Centennial Park is a great spot to hang out for the day, and the festival does fill up. Tickets are available in person at the Welcome Center (301 State Street). If you purchase online, you'll be able to pick up at Will-Call at the St. Joseph Today Welcome Center on Friday, May 17th from 10:00am-8:00pm, or at the gate starting at 11:00am on Saturday, May 18th.
INSIDER TIP: We'll check your ID when you pick up Will-Call tickets, so have it ready!
KIDS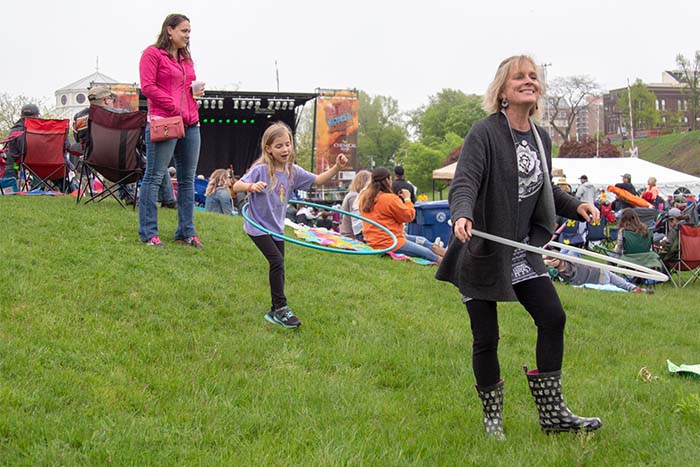 Kids have an awesome time at BBQ, Blues & Bluegrass! The tickets are free for ages 8 and under. There's a variety of soda flavors, and lots of BBQ vendors are bringing their house mac n' cheese (Coach's is awesome, trust us!). Couple that with some music great for dancing, and young bluegrass fans are bound to have a ball.
INSIDER TIP: Wristbands allow for re-entry, so if you need to cool off in the fountain, at the Silver Beach Carousel, or with some Kilwin's, you can get back in easily!
COME EARLY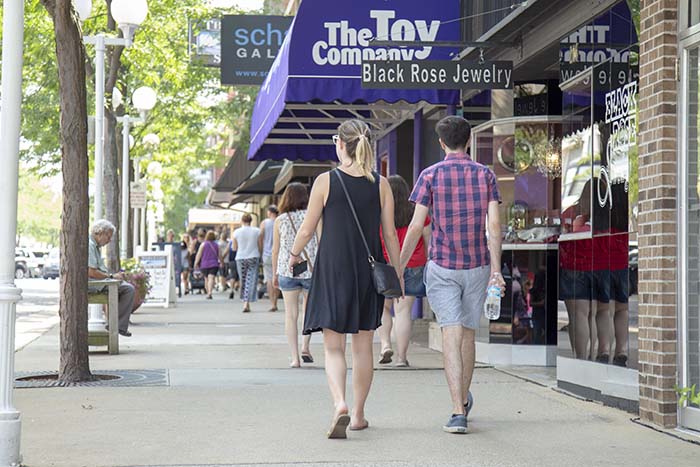 The fun in St. Joseph starts early! Friday and Saturday also host Sidewalk Sales on State Street. Check out the Facebook event for more - we're excited to have DK Boutique, Friends By Design, G & M Variety, Glik's, Grins of St. Joseph, HarborTown Interiors, Moxie's Boutique, Olive Cart, Perennial Accents, PurelyMichigan, Silver Beach Pizza, The Candlestick Maker, Third Coast Surf Shop, Wanderlust Outfitters, Waterfront Framing & Fine Art, and White Pine Winery offering awesome deals right on the sidewalk.
INSIDER TIP: Here's a sneak peek at some of the sales! Enjoy 50% off select merchandise at The Candlestick Maker. Friends by Design will offer all scarves at $9.99 (org. $19.99), 20% off all handbags, wallets, and cross body bags plus an additional 50% off the lowest price on all sale merchandise.
St. Joseph Today's mission is to enhance the image and recognition of St. Joseph, Michigan and its surrounding communities, promote business and tourism development and to augment the effort of local governmental units. We are dedicated to serving visitors, residents and local businesses.