Play Creative Pursuit in Southwest Michigan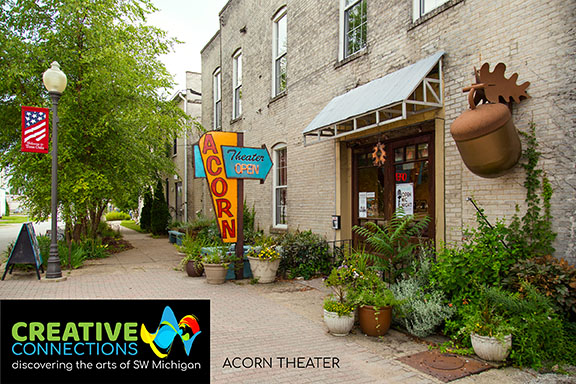 Southwest Michigan's beauty and vibrancy have been inspiring artists, writers, performers and history makers for centuries. That is why there are so many galleries, theaters, museums and cultural spots here.
The Southwestern Michigan Tourist Council wants to encourage more people to discover the creativity flowing through the region. So they have created a game to entice residents and visitors to experience more of the arts in Berrien County between now and May 20, 2020. It's the second annual Creative Pursuit. The more creative connections participants make, the more prizes they can earn.
It's easy to play
To play, participants must pick up a Creative Connections map with directions to 19 participating arts and culture sites in Berrien County. Inside the map is a Creative Pursuit game card and rules. Maps are available at each of the participating destinations, local hotels and the Southwestern Michigan Tourist Council at 2300 Pipestone Road, Benton Harbor.
Earn up to 4 prizes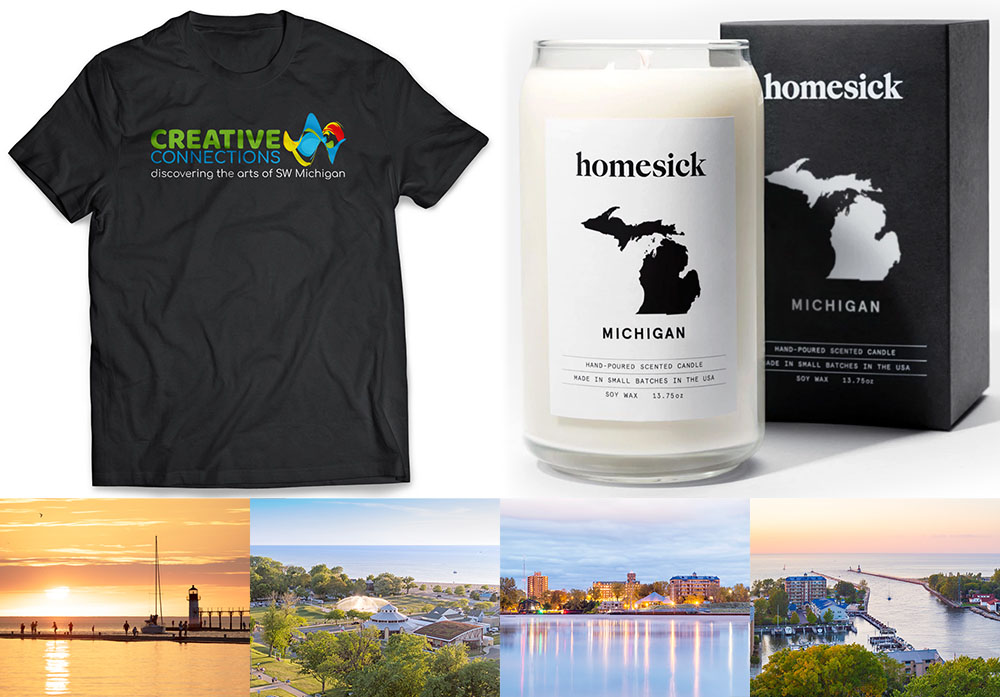 Level 1: Earn a unisex t-shirt by collecting three stamps, one each from an art gallery, museum and performance venue.
Level 2: Joshua Nowicki photographic art, signed by the artist. Joshua is one of our region's most renowned landscape photographers and you can choose between four, gorgeous 8"x10" photos printed on metal. After completing Level 1, collect three more stamps: one each from a different participating gallery, museum and performance venue.
Bonus Prize: Michigan candle, plus entry into Grand Prize Drawing
Get this Michigan candle when you complete Prize Level 1 or Level 2 and stay at least one night in a participating hotel in Benton Harbor, St. Joseph or Stevensville by May 20, 2020. Before you leave, ask the front desk staff to stamp your game card. They will stamp only one game card per room. For a list of participating hotels, visit swmichigan.org/hotels
Grand Prize: all-inclusive, two-night hotel package for two people. You could be one of five winners in a drawing on May 26, 2020.
Have fun while collecting stamps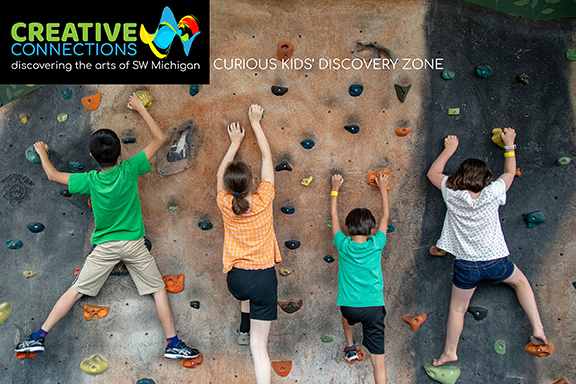 With 19 Creative Connections venues to pick from, you'll have no trouble collecting three stamps at each level. In the galleries category, consider buying a painting for your office or a unique one-of-a-kind necklace from the artists at Chartreuse or The Box Factory for the Arts in St. Joseph. Sign up now to learn how to converse in Spanish at the ARS Arts & Cultural Center in the Benton Harbor Arts District. Do you have an invention you wish you had the high-tech fabrication equipment to make into reality? Take a workshop at the Lake Michigan College Fab Lab and while you're there, ask them to stamp your map.
You can collect museum stamps for Levels 1 and 2 by exploring the STEM exhibits at Curious Kids' Museum or Discovery Zone with your children or grandchildren. Or tour the 13-room, Queen Anne-style Chapin Mansion in Niles and imagine hand carving the woodwork or stenciling the ceilings.
The next few months are full of performance options in Southwest Michigan. On Sep. 21, watch two legendary bands duel it out at Beatles vs. Stones at the Mendel Center. Catch Journeyman, a Tribute to Eric Clapton at the Acorn Theater on Oct. 4. Kickoff your holiday season Dec. 7 with the Southwest Michigan Symphony Orchestra's rendition of the classic Handel's Messiah. These ideas are just a start of the stamp-earning possibilities now through May 20, 2020. For more activities and events, visit swmichigan.org.
To learn the rules for playing Creative Pursuit and how much fun you'll have exploring the 19 Creative Connections, check out swmichigan.org/creative-pursuit. Then get connected. It's inspiring!