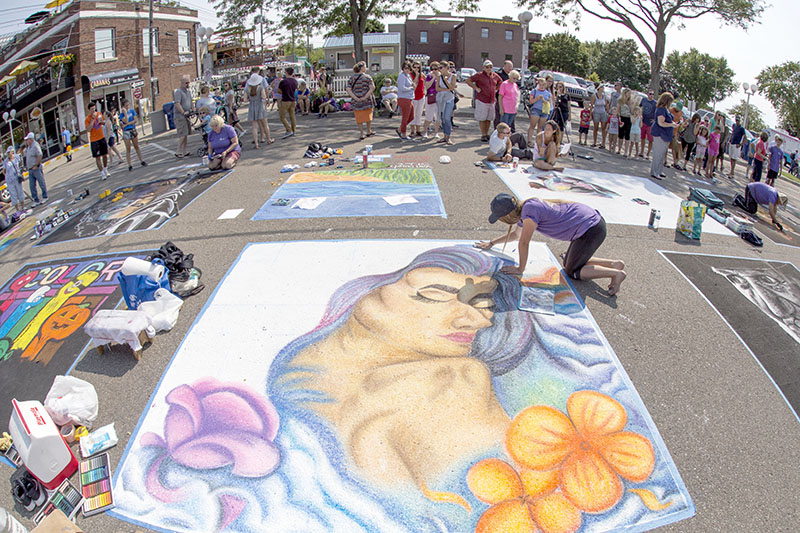 Come to see this amazing street art before it disappears! Chalk the Block returns to downtown St. Joseph for its 22nd year. Because chalk art isn't permanent, it's a this-weekend-only chance to see creations by regional artists before traffic and rain erases them away. So slip on your slides or flip-flops, apply sunscreen and embrace summer in Southwest Michigan:
All Weekend
Chalk the Beer: Try Chalk the Block's official beer brewed by North Pier Brewing. It's a refreshing pineapple-peach wheat blast of summer. They made a small batch, so like the art … come and try it before it disappears.
Chalk the Block Hotel Package. Hilton Garden Inn in Benton Harbor is offering a special package that includes a standard room, breakfast for four and a bucket of sidewalk chalk. Or book a room for the weekend at other nearby lodgings.
Friday
Sculpture Walking Tour with the Krasl Art Center. Meet at 5:30pm at The Whitcomb, 509 State. St., for an hour-long guided walking tour through downtown St. Joseph.
Friday Night Concert Series featuring Jack Adams & Da Breakers, presented by The Boulevard Inn & Bistro. This one-man jam band starts electrifying the air at 7:30pm at the John E.N. Howard Bandshell on Port St.
Friday & Saturday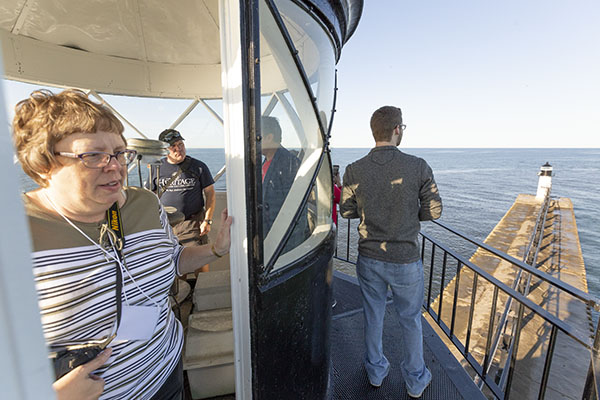 St. Joe Lighthouse Tours given by The Heritage Museum and Cultural Center. 10am walking tour; 11am-2pm, self-guided tour; access the North Pier from Tiscornia Beach.
Saturday & Sunday
Watch the Artists. See the artists at work and their art all day on Broad Street between State Street and Lake Boulevard. Find great buys in downtown stores and art galleries, taste craft wines and beers, enjoy a meal, snack or ice cream from an eclectic selection of restaurants. Beaches, children's museums, a fountain splash pad and a magnificent indoor carousel are all within walking distance.
Saturday
Farmers Market: 9am-2pm in Lake Bluff Park, Lake Boulevard.
2018 Summer Jam presented by 97.5 Y-Country: 4pm at Shadowland Pavilion, Silver Beach.
Summer Movies in Whirlpool Centennial Park presented by the City of St. Joseph. Watch Hugo at dusk (around 10pm) at 330 Broad Street (below the bluff). Bring blankets, chairs and snacks (or pick up fresh popcorn and sodas from the concession stand across the street at the Silver Beach Carousel).
Sunday
Antiques on the Bluff: 10am-5pm in Lake Bluff Park, Lake Boulevard.
St. Joseph Municipal Band Concert: Big Band Concert, 7:30pm at the John E.N. Howard Bandshell on Port St.
Need more information? Stop by the St. Joseph Today Welcome Center, 301 State Street, 269- 985-1111.
Digging up the unknown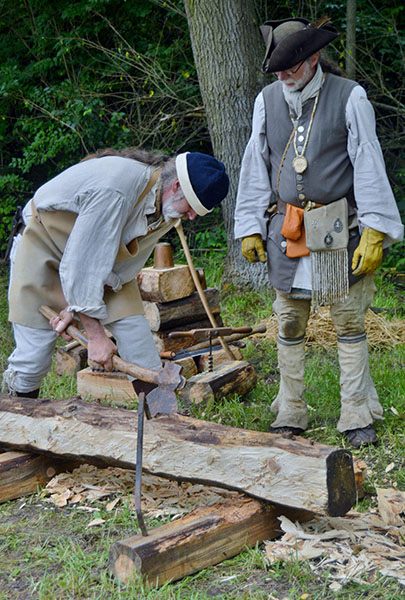 Fort St. Joseph Open House, Aug. 4-5, 10am-4pm, Niles
When we talk about pre-Revolutionary War America, many of us think of the original 13 colonies. But Southwest Michigan has a rich history that dates back hundreds of years. This weekend, you and your family can learn more about life in the 1700s during the annual Fort St. Joseph Archaeological Project Open House.
Fort St. Joseph was founded in 1691. It was an important French mission, trading post and military garrison until it was abandoned in 1781. Over the course of that time, four countries, France, England, Spain and the U.S.A., as well as multiple Native American tribes, controlled the fort.
In 1998, the City of Niles began a collaboration with Western Michigan University (WMU) to locate Fort St. Joseph. This weekend, at no charge, you can see what they've uncovered:
See the ongoing archaeological dig
Meet and talk with WMU archaeologists
Watch professional re-enactors perform period demonstrations in the Living History Village
Listen to period music
Do children's crafts and activities
Have fun making history unforgettable.
Aug. 18: Cool cars. Beautiful boats.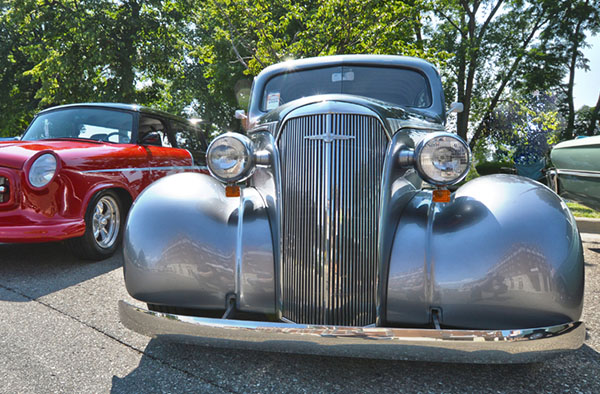 Rod & Roll Classic Car Show, 7am-4pm, Dowagiac
5th Annual Boat Walk, noon-4pm, South Haven
Two must-see events are happening in Cass and Van Buren Counties on August 18. The first is the Rod & Roll Classic Car Show. Start your day with piping-hot pancakes served under the big tent on Commercial Street in Dowagiac. Then view your reflection in nearly 250 shiny classic cars, trucks and motorcycles along Front Street, listen to music from across the decades, find take-home treasures in the Tailgate Market, play in-store games and watch the esteemed Trophy Ride. Then plan to eat dinner downtown before cruising back to catch the sunset on a Lake Michigan beach.
The second is the 5th Annual Boat Walk, a fundraiser for the Michigan Maritime Museum in South Haven. This gem of a show is like a home tour, but with a chance to meet the owners and see above and below deck on the vessels you've only dreamed about being on. $15 ticket (ages 13 years and up) gives you access to the boats and the museum.
Good-for-you meets delicious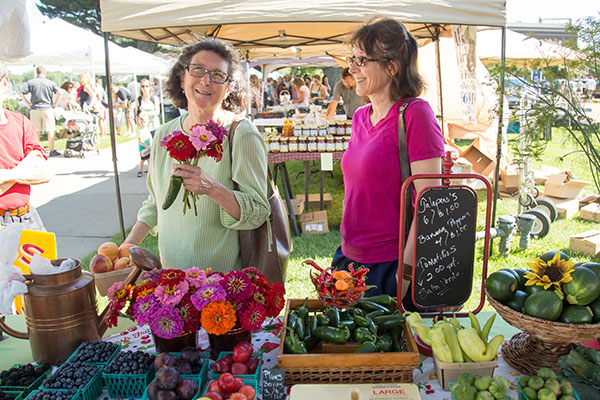 August is when our local farms and markets offer one of our biggest selections of locally grown fruit, vegetable and herb goodness. Come pick plump blueberries or sweet, juicy peaches for a picnic. Gather up flavorful, vine-ripened tomatoes and spicy peppers for your salsas. Buy a ready-to-bake pie, fresh muffins and jams from our market bakeries. Hand-select crisp squashes, beans, broccoli, leafy lettuce and cucumbers for your salads.
Download our free Farms & Harvest Guide to see what is ripe and where to get it from August-December. And if you're coming up I-94 from the south on Saturday morning, stop at the Welcome Center in New Buffalo for free tastes of Southwest Michigan fresh produce.
Farm Fun Tips
Fruit Acres Farm Market & U-Pick: Try free samples of WHOLE fruits including their stellar peach varieties.
JW Morlock & GIrls Fruit Stand: Their sweet corn makes butter taste better and their handmade pies make ice cream even more delicious.
Shuler Dairy Farms: Take a tour of this modern farm, enjoy ice cream and the petting zoo.
Plan your color tour now!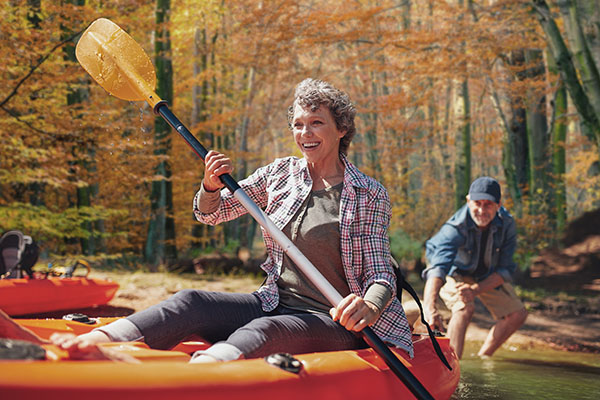 Whether you're coming for a fall paddle along our rivers or lakes, a hike in our crimson-and-gold woods, a colorful art gallery tour in our Lake Michigan resort towns or to taste your way along one of our Makers Trail wine, beer and spirits flight paths … now is the time to plan your trip and book your getaway. You'll fall in love with autumn in Southwest Michigan.