Meet the artist whose work vanishes: Nate Baranowski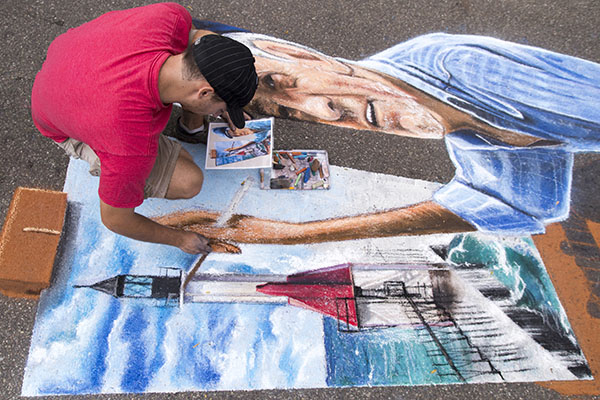 Renowned chalk artist Nate Baranowski is returning to St. Joseph this year for Chalk the Block, Aug. 3-5. This past spring, he was a featured artist at the KitchenAid Senior PGA where he painted an interactive 3-D "Hang 10" scene of kiteboarding that let viewers step onto the painting and take photos of themselves "soaring over the Harbor Shores Golf Course and Lake Michigan." The former Floridian bases from a studio in Chicago, but his wife Jill has family in South Bend, Ind. and St. Joseph that brings them to the area.
We chatted with Nate a few days ago about why he likes creating street art that disappears after the first good rain as well as heard his reflections on the art scene in Southwest Michigan. Here's what he had to say:
How long have you been a professional artist?
I started in 2012 working for a company in Florida that did design work for theme parks. Then in 2015, I began working as a professional artist in Chicago after my wife Jill was accepted into the University of Chicago Medical School. Here I focus on doing street art and commissioned murals and fine art paintings.
Do you only work with chalk?
No. I also work with latex, tempera and acrylic paints for my murals and canvas paintings.
Your chalk street art doesn't last. Why do you do it?
I find chalk art is beautiful because it doesn't last. It's a once-in-a-lifetime chance to see the work. It'll never be created again. I liken it to going to a live concert. You experience the music and the people around you in the moment. And because my chalk pieces aren't legacy art like a painting on canvas, it helps to keep my ego grounded.
What distinguishes your art?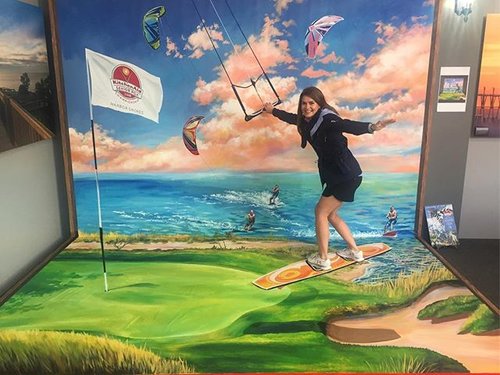 I love doing realistic, lifelike 2D faces. My 3D art is non-pretentious, approachable. I also love bringing art and sports together which is unusual for artists to be as passionate about sports as I am. That's what made painting at the KitchenAid Senior PGA so much fun. I designed that 3D piece so people could hop onto the painting and look like they were kiteboarding. It was a great photo opp for them. Even non-art lovers interacted with the painting. It made them feel like a kid again.
Why is Southwest Michigan a good area for artists to work or show their craft?
This is a gorgeous area. When artists such as me come in from Chicago or the east or west coasts, Southwest Michigan is like a sanctuary or retreat. Having all this beauty around you is very inspiring. It's relaxing to work in a small town.
The people here are also very receptive to sharing their communities with artists. They are delighted by outdoor public art In the summer: the chalk pieces, the painted sculptures in St. Joseph and the permanent sculptures in the different communities. As an artist, you feel appreciated.
Be Part of Our Art Scene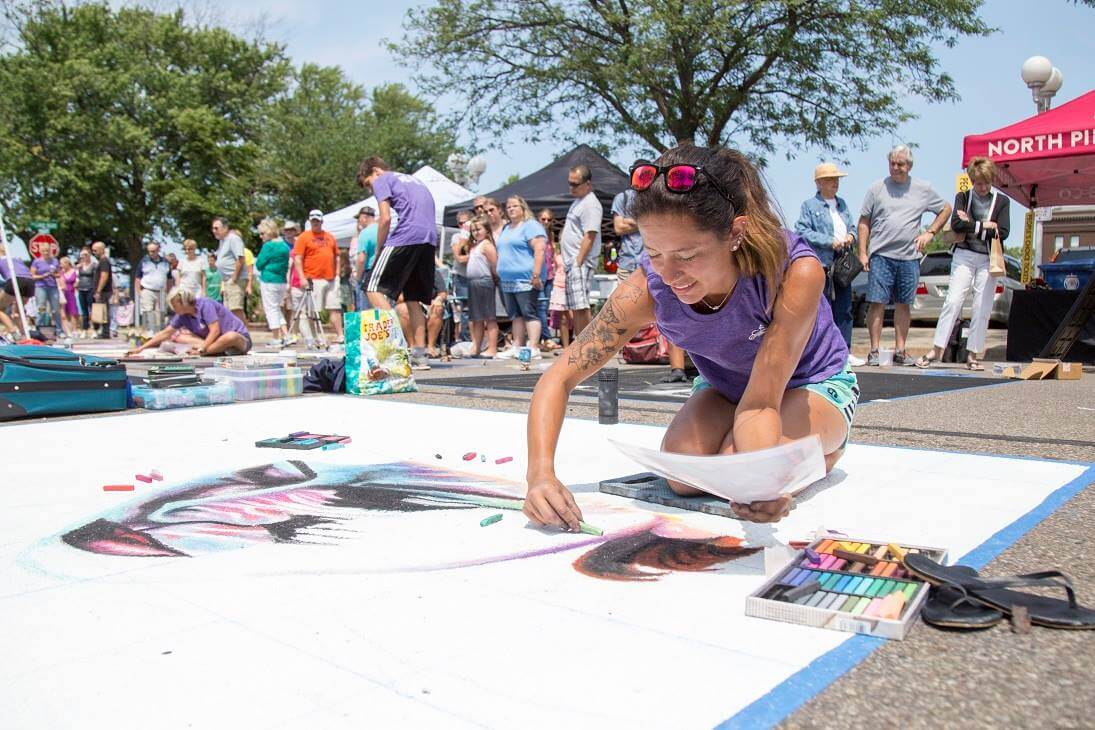 Now-July 28: Michiana Annual Art Competition, Box Factory for the Arts, St. Joseph
July 21 & Aug. 26: Art Stations, Fernwood, Niles
July 24-27: Art Day Camp, Fernwood, Niles
July 28: 14th Annual Art, Wine & Music Festival, Domaine Berrien Cellars, Berrien Springs
Aug. 3-5: 22nd Annual Chalk the Block, St. Joseph
Aug. 7: Michigan Door Hangers, Lazy Ballerina, Bridgman
Aug. 10-Sept. 22: Exhibition: Series 5, Box Factory for the Arts, St. Joseph
Aug. 14: Lighted Wine Bottle Painting, Lazy Ballerina, Bridgman
For a list of Southwest Michigan art galleries, tours and art districts, visit here.
Corn Roasts & Blueberries
Starts July 21 at the Blueberry Patch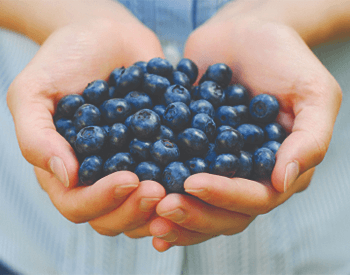 Mmmm. Plump, juicy blueberries and steamed-in-the-husk sweet corn. Two of the best tastes of summer are coming together to celebrate the 40th anniversary of The Blueberry Patch at 7015 Blackwell Dr., Sawyer. Starting July 21 & 22, every Saturday and Sunday from now until the end of blueberry picking season, visitors can get a free ear of roasted corn with every 5 lbs. of blueberries they pick or with every 10 lbs. of all-ready-picked berries they purchase (5 ears of corn maximum). Extra ears of corn, along with drinks, hot dogs, burgers, Italian sausage and more can be bought at the concession stand. Picking Hours: Sunday-Thursday, 9 am-6 pm; New longer hours! Friday & Saturday, 9 am-8 pm; Corn Roast: Saturday, 11 am-8 pm; Sunday: 11 am-6 pm. Call 269-426-4521 for blueberry availability or for large all-ready-picked orders.