Watch incredible golf from the new Makers Trail 19th Hole, May 22-27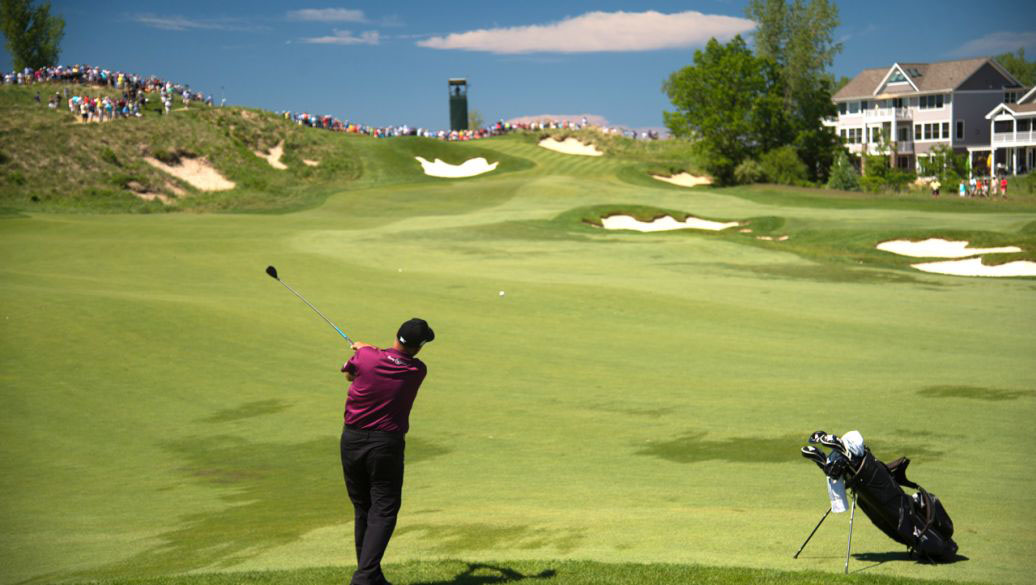 While millions of golf enthusiasts from around the world can only watch the 79th Annual KitchenAid® Senior PGA Championship on television May 22-27, you can can be right there at Harbor Shores Golf Club in Benton Harbor. This marks an unprecedented fourth year that this major golf championship will return to Southwest Michigan and we're thrilled!
We caught up with KitchenAid Senior PGA Championship Director Ryan Ogle and asked him to pass along what makes this year's event stand out:
See the best senior golfers. As of the end of March, 98 players have entered the field. Top names on the roster include past champions: Rocco Mediate (2016), Colin Montgomerie (2015, 2014), Tom Lehman (2010), Jay Haas (2008) and John Jacobs (2003). Other fan favorites from around the world are Tom Kite (Texas), Vijay Singh (Fiji), Miguel Angel Jimenez (Spain) and Scott Simpson (Hawaii).
New! Makers Trail 19th Hole Pavilion. One of the most exciting additions is the partnership with Southwestern Michigan Tourist Council Makers Trail. From an elevated viewing pavilion between the 16th green and 17th tee, Makers Trail 19th Hole ticket holders can see amazing golf while enjoying some of the region's best wines, beers and spirits. Featured in the pavilion's private bar will be Watermark Brewing Co., the recipient of the 2018 Cornerstone Chamber of Commerce Small Business of the Year; Silver Harbor Brewing Company, which claimed a Gold Medal in the 2017 U.S. Open Beer Championships; North Pier Brewing Co.; The Livery, Domaine Berrien Cellars; Hickory Creek Winery; Lemon Creek Winery; Round Barn and Journeyman Distillery. Tickets to the pavilion-viewing are limited to 300 per day and range from $50-$70 (plus 6% MI sales tax) per person per day. Weekly ticket packages (six days) are available for $275 (plus 6% MI sales tax). Included with these tickets are exclusive access to the pavilion viewing and seating, four $5 drink/food vouchers per day and access to the Harbor Shores Golf Club grounds.
NEW! Family Fun Zone. Bring the kids. Each adult ticket holder may bring up to four juniors (age 17 and under) to the Championship. This year, kids will have a special zone between Holes 7 through 9 where they can hit balls with a PGA professional, enjoy bounce houses and entertainment. Saturday, May 26, is Kids Day with more fun activities including a KitchenAid make-your-own smoothies race.
NEW! Free concert, May 26, 5:30-8 p.m. With your Saturday ticket, you can stay to hear and dance to great music by two favorite regional bands. The Accidentals from Traverse City were named among Yahoo Music's "Top 10 Bands to Watch in 2017" and will perform their genre-hopping original songs. Slim Gypsy Baggage will get everyone on their feet with their mix of rock, funk and soulful sounds. What a night!
208 White-Knuckle Seconds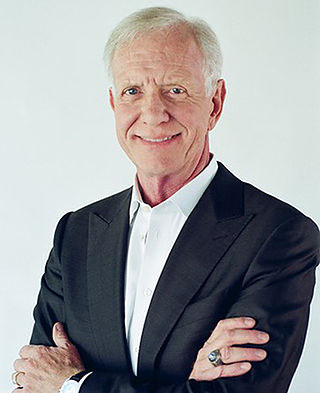 Internationally acclaimed hero, Capt. "Sully" Sullenberger, is coming April 12 to Southwest Michigan. He came in the spotlight on Jan. 15, 2009, when he and his crew safely guided US Airways Flight 1549 to an emergency water landing in New York City's frigid Hudson River. Known as the "Miracle on the Hudson," his actions during the gripping 208 seconds before the plane landed are credited with saving all 155 people on board.
Cited for his bravery, Sullenberger was listed as number two in TIME's "Top 100 Most Influential Heroes and Icons of 2009" and was also awarded the French Legion of Honour. He recounted his thrilling story in the New York Times best-selling book, Highest Duty: My Search for What Really Matters which was the basis of the major motion picture, Sully, starring Tom Hanks.
You are invited to come see Capt. Sullenberger's live presentation, "208 Seconds: A Lifetime of Lessons," when he shares his story of dedication, hope, and preparedness.
112 years of fun and still counting!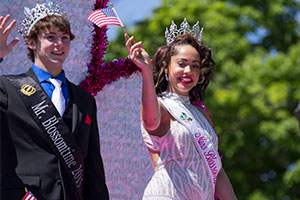 Blossomtime is coming! When the breezes turn warm and the blossoms start blooming in Southwest Michigan, it's time to drive through the countryside and breathe in the sweet fragrances. It's also time to celebrate Michigan's oldest and largest multi-community festival (112 years!) In the next few weeks, there is fun planned for all ages. Here are some favorite events that are open to everyone:
April 14: Coronation Ball, 6 p.m., Grand Upton Hall, The Mendel Center, Benton Harbor
April 29: Blessing of the Blossoms, 2 p.m., Southwest Michigan Research & Extension Center, Benton Harbor
Vintage Baseball Game, 3:30 p.m., Eden Springs Park, Benton Harbor
April 30: Shoebox Float Parade, 4:30, Downtown St. Joseph
Dinner with the Queens, 6 p.m., Grand Upton Hall, The Mendel Center, Benton Harbor
May 1: Keys to the Cities/Mayors Banquet, 6 p.m., Grand Upton Hall, The Mendel Center, Benton Harbor
May 3: Youth Parade, 5 p.m., Dickinson Stadium, St. Joseph High School, St. Joseph
May 5: Run for the Buds 5K Walk/Run & 10K Run, 10:30 a.m., Downtown St. Joseph to Benton Harbor
Grand Floral Parade, 1 p.m., Downtown St. Joseph and Benton Harbor
Please contact the Blossomtime office for more information about these fun happenings or to reserve your dinner tickets. Call 269-982-8016 or email This email address is being protected from spambots. You need JavaScript enabled to view it..
Don't miss our spring fly-in.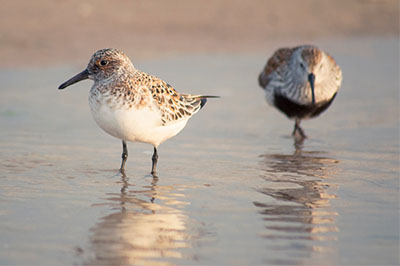 People aren't the only ones flocking to Southwest Michigan this spring. Thousands of birds are following ancient flight paths through our area as they wing their way north to their summer habitats. Our region's diverse terrain of forests, fields, dunes and Lake Michigan shoreline make this a popular bird watching location. Whether you are a first timer or an avid bird watcher, now is the time to get outdoors and hear the sweet songs and see how many species you can check off your bucket list. To make your search more fun, the Berrien Birding Club has scheduled several outings at area parks over the next few weeks. Members and non-members are welcome!
Tuesday, April 10, 9:00 a.m. Southwest Berrien Birding. Meet at the New Buffalo Public Beach to look for waterfowl. Then it's off to the Three Oaks ponds and Galien River County Park to check for wetland birds and early woodland migrants.
Saturday, April 14, 9:00 a.m. St. Joseph Lakeshore and Riverview Park. Meet in the north parking lot of Silver Beach County Park to check for migrant loons, diving ducks and other birds along the lakeshore. From there you will drive to Riverview Park to explore the woodlands along the St. Joseph River for resident species as well as early migrants.
Tuesday, April 17, 9:00 a.m. Galien River County Park. Meet at the main trailhead in the Galien River Park parking lot. Today you'll search for early woodland and wetland migrants along this beautiful, New Buffalo Township park's trails, canopy walkway and boardwalks.
Saturday, April 21, 9:00 a.m. Warren Dunes State Park. Meet at the Warren Dunes State Park youth camp parking lot on Floral Lane. You'll look for Yellow-bellied Sapsuckers, Winter Wrens and, if wind conditions allow, you'll climb the open dunes to watch for migrating hawks. Wear shoes suitable for muddy/wet trails. A state park recreation pass or fee may be required for parking.
Tuesday, April 24, 9:00 a.m. Topinabee Lake Preserve and Niles Riverfront Park. Meet up with the group at the Topinabee Lake observation platform (on Portage Rd., north of US-12).
You'll search in southern Berrien County for waterfowl, wetland and other species at the preserve, the marsh on Weiser Rd. and at the Niles Riverfront Park along the St. Joseph River.
Want to search solo or with your family? Download the Berrien County Birding Destinations Map (PDF) or pick up a printed copy in the Nature Center at Love Creek County Park or the Southwestern Michigan Tourist Council Information Center.