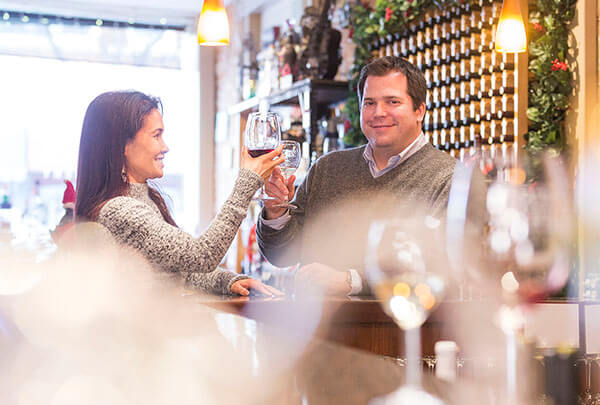 Happy New Year! If our first week of January predicts whether there will be plenty of white flakes to play in, the fun is definitely piling up in and around St. Joseph! So, don't act like a bear and hibernate this month. There are towering dunes to snowboard. Scenic paths to fat tire bike. Skating rinks to swirl around. Heartwarming music to hear. Craft brews, wines and spirits to taste. Groomed trails to cross-country ski and slopes to fly down. Yummy panfish to catch on frozen inland lakes. Steamy bowls of soup or chili to sip. And toasty rooms and suites to play games or curl up with a good book to read. We'll keep the roads clear and the warm smiles beaming. Come often.
Cure your cabin fever
Just as the "cabin" walls start closing in, Southwest Michigan throws three get-togethers for you and your friends!
Jan. 20: Winter Delights: A Festival of Wine, Food and Music, The Mendel Center, Benton Harbor, 5-9 p.m. Chill out with friends at our premier winter wine tasting event. Advance tickets: $35; $40 at door; $20 DD. Special overnight package available at The Boulevard Inn & Bistro.
Jan. 26: 6th Annual Chili Tour, downtown St. Joseph, 5-8 p.m. Chase away the cold at more than 10 "Chili Stops" and vote for your favorite recipe. Only $2/person (a portion of the proceeds help the Benton Harbor Soup Kitchen).
Jan. 27: 3rd Annual St. Joe Winter Beer Fest, outdoors, Broad St. & Lake Blvd., St. Joseph, noon-4 p.m. Drink frosty ones from 16 local and regional craft brewers while listening to JellieFish. Ony 21+ can attend. Order your ticket now (they go fast): $35!
Save the date! Feb. 2-4: St. Joseph's 14th Annual Magical Ice Fest. It's a great winter getaway weekend and the nearby hotel, The Boulevard Inn & Bistro will offer a special package that weekend, too.
Winter photo-taking tips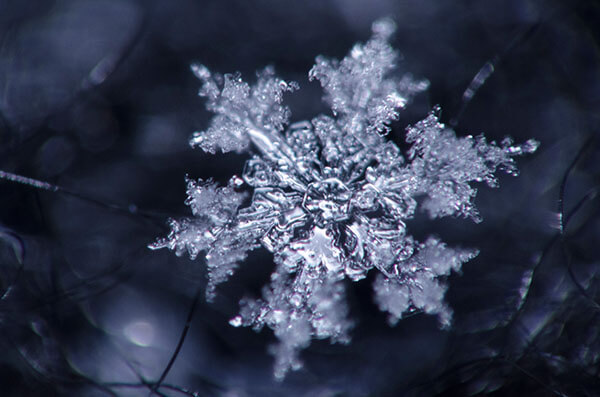 "Winter is my favorite time to be outside," says one of Southwest Michigan's favorite photographers, Josh Nowicki. "Our area is a photographer's paradise 24 hours a day during this season." From icicle caves to snow encrusted lighthouses to ghostly trains to otherworldly sunsets and tiny snowflakes, Josh says winter's beauty is all around you. We asked Josh to share his tips:
Be prepared. Wear several layers of clothing and bring extra hats, gloves and boots in case you need them. Wear a winter wetsuit on extremely cold days. Ice cleats for boots are a must. Keep extra camera batteries warm in your inside coat pocket. Use a macro lens or filter to capture snowflakes and frost. Change your lenses minimally.
Stay safe. If you are taking photos of Lake Michigan lighthouses, piers and ice formations – stay on shore. Those off-shore locations are very hazardous and very difficult for rescuers to reach.
Share! Please post your photos on your Facebook and Instagram pages, #swmichigan.
Mmmm! Liquid gold!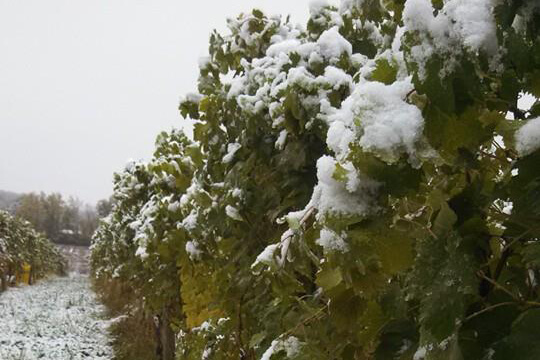 One of the rarest treats is our ice wine. Some say it is liquid gold. Others dessert in a glass. All say it's mmm-marvelous!
What is ice wine? Ice wine is made from grapes that have been partially frozen on the vine. The goal is to maximize the sugar concentration in the grapes (the longer they stay on the vine, the sweeter they are). Vintners harvest the grapes when the temperature drops to 18-20 degrees F. That's when the water in the grape freezes, but not the sugar. Colder than that, the grapes become too hard to extract the juice. The grapes are handpicked (often in the middle of the night) and cannot thaw before they are pressed. Ice wine is delicious by the glass, poured over crème brûlée or paired with strong cheeses or pâté.
What wineries offer it? Three Southwest Michigan wineries have ice wines available: Lemon Creek 2013 Snow Moon, St. Julian Ice Wine-Vidal Blanc and White Pine Ice Wine. Enjoy!