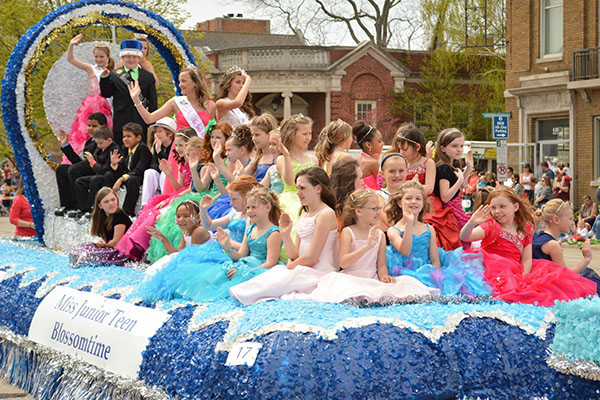 It's that magical time of year in Southwestern Michigan, Blossomtime! Our orchards and gardens are just beginning to awaken with fragrant blossoms. But it's also a royally fun time to be here. It's as if you're part of a Disney-made fairytale – one that your children and grandchildren will treasure in their memories for years. Come be part of the magical moments April 29-May 5.
Meet our beautiful royalty
My heart glows every time I see children watch with wide-eyed wonder as one of our 24 queens gives them a warm, beaming smile. It's as if the world stands still and all the fairytale stories they've heard and the Disney princess movies they've seen come to life! Children rarely get to see in person such colorful, glamorous dresses and sparkly crowns. They hang on every word the queens and the members of their court say to them. It's also an opportunity for them to see the hard work that goes into the amazing handmade floats and begin to cultivate their own dreams to be part of Blossomtime in the future. This is an experience your children won't forget!
What an experience it is for the young women and men who are on our royal courts, too. Over the past year, they have learned such poise and grace, confidence in public situations, courage in answering interview questions and pride in their communities. Please come see this year's Miss Blossomtime Queen Riley Ellis (Miss Stevensville) and Mr. Blossomtime Garrett Brandt (Hartford), plus all of the other community royalty at: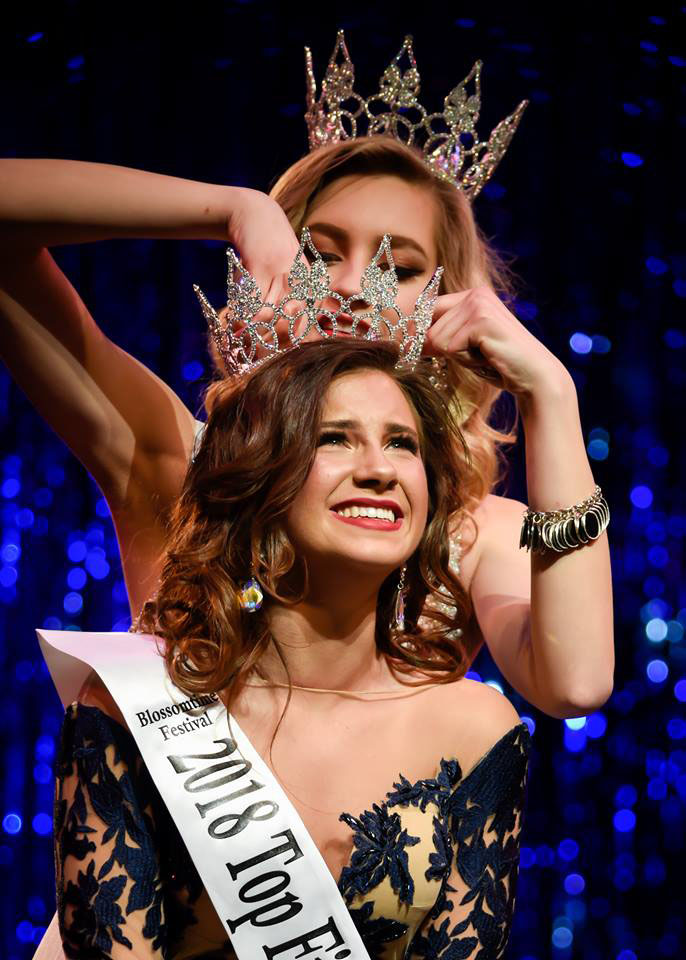 April 29: Blessing of the Blossoms, 2 p.m., Southwest Michigan Research & Extension Center, Benton Harbor. This free, non-denominational ceremony begins the festival with choirs, music and readings. A charming tradition is when the 20+ community queens exchange fruit tree blossom bouquets with each other.
April 30: Dinner with the Queens, 6 p.m., Grand Upton Hall, The Mendel Center, Benton Harbor. Know someone that is enamored with Disney royalty? There's no need to travel to Florida or California to have dinner with a queen. 20+ of our area's finest young women and men will create a magical evening for all ages with food and Karaoke entertainment. Tickets: $20.
May 1: Keys to the Cities/Mayors Banquet, 6 p.m., Grand Upton Hall, The Mendel Center, Benton Harbor. Dignitaries from the participating communities present their royal representatives with keys to their cities and villages. Tickets: $23.
May 5: Grand Floral Parade, 1 p.m., Downtown St. Joseph and Benton Harbor. This crown-jewel event brings 200,000 people along the 2.5-mile parade route to watch 125 units. Come see crowd favorites such as the Indianapolis Metropolitan Police Motorcycle Drill Team, Milt the Stilt, high school bands, floral-decorated floats, drill teams, antique cars, horses, comic characters and more. Grandstand viewing ($3) is available.
Other festival memory-makers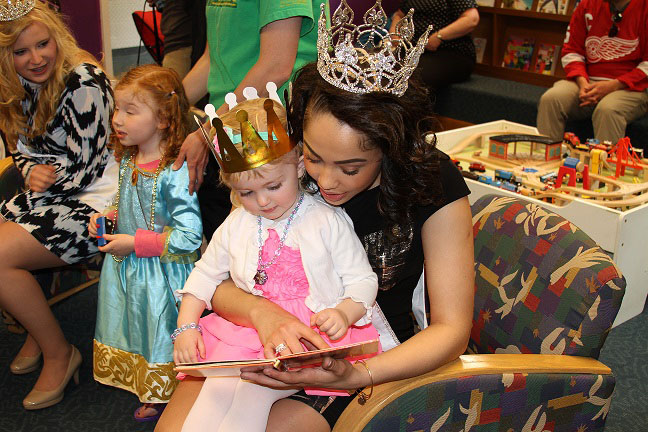 April 29: Vintage Baseball Game, 3:30 p.m., Eden Springs Park, Benton Harbor. The House of David Echoes will challenge the Blossomtime Royals in an old-time, barehanded baseball game. Free admission.
April 30: Shoebox Float Parade, 4:30, Downtown St. Joseph. Children from first through sixth grades build floats made out of shoeboxes and walk them through town. Contact 269-982-8016 for an application. It's free for the whole family.
May 3: Youth Parade, 5 p.m., Dickinson Stadium, St. Joseph High School. Toddlers to middle-schoolers parade their decorated bicycles, wagons and pets around the track. Spectators enjoy seeing the marching bands and drill teams, too. To enter, contact 269-982-8016 for an application. This event is free, too.
May 5: 39th Annual Run for the Buds 5K Walk/Run & 10K Run, 10:30 a.m., Downtown St. Joseph to Benton Harbor. Fees from these chip-timed events benefit the Blossomtime Scholarship Fund.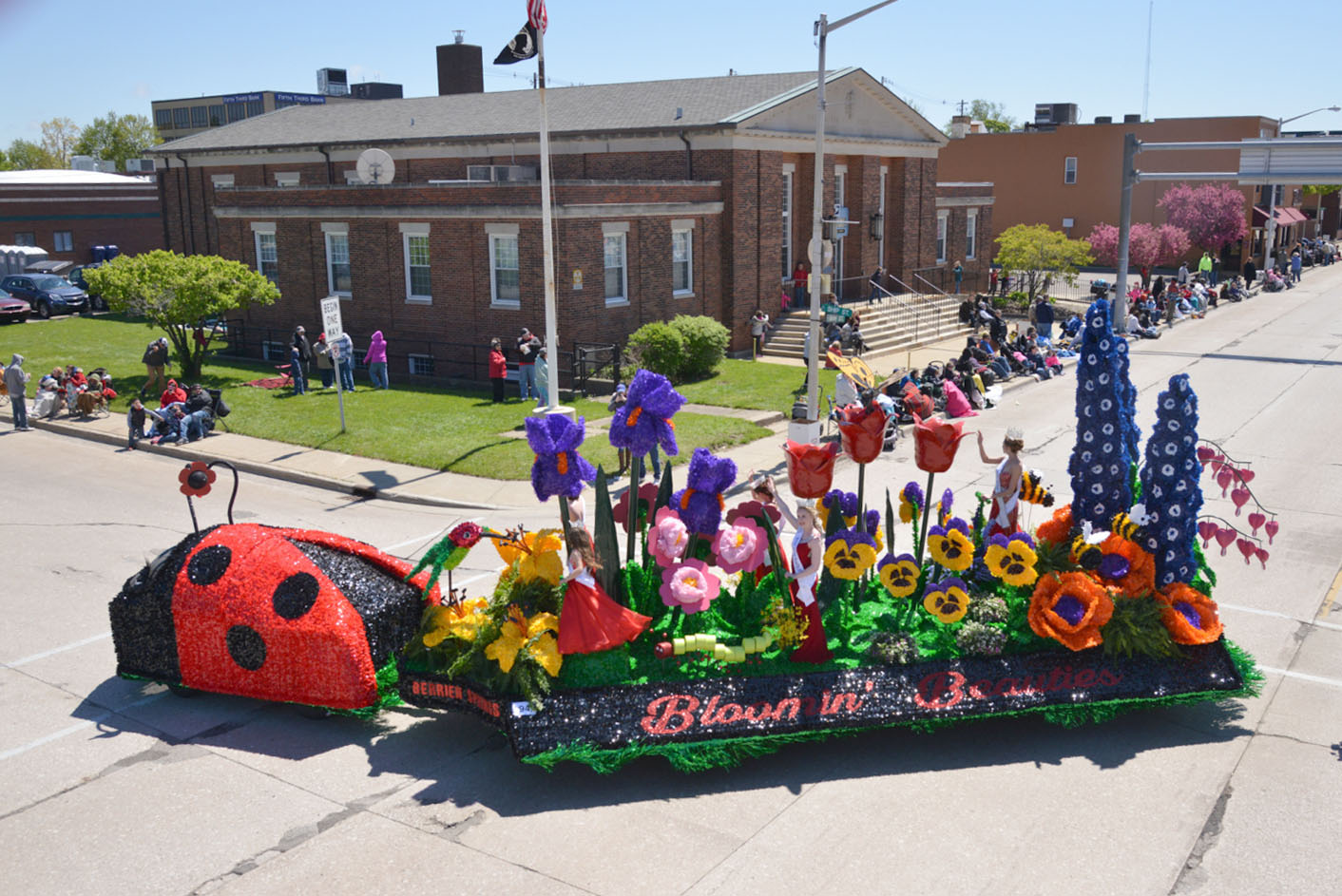 Fun facts to share with your family and friends
The Blossomtime Festival is the oldest and longest-running multi-community festival (it's 112 this year).
Michigan is #2 in the nation for agricultural diversity. As you travel through our countryside you will see the apple, apricot, cherry, peach, pear, plum, and nectarine blossoms.
In 1924, Catherine Burrell of Benton Harbor was chosen by newspaper ballots to reign as the first Blossomtime Queen.
The Festival temporarily ceased in 1943 with the advent of World War II.
The Grand Floral Parade is one of only three parades in the nation that are televised live. It is telecast regionally by WSBT Television from Mishawaka, Indiana, is broadcast by WSJM radio of Benton Harbor, and receives coverage by many newspapers and magazines.
This year marks the 55th appearance of the Indianapolis Metropolitan Police Motorcycle Drill Team at the Grand Floral Parade. The only event they've participated in more often is their own parade.
Hundreds of volunteers from all across Southwest Michigan make this festival happen. More volunteers are always needed. If you can give as little as an hour or two, call 269-982-8016 today. New friendships blossom every year from volunteering!
Guest Blogger: Anna Abdelnour is President of the Blossomtime Festival and has been a champion of this multi-community celebration for more than 25 years.