My name is Joshua Nowicki and I absolutely love Southwestern Michigan.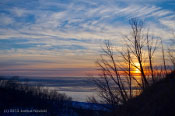 In the coming weeks and months, I will be sharing my explorations of Southwestern Michigan and telling you about the area's excellent opportunities for entertainment, inspiration and relaxation. I will write about the parks, hiking trails, beaches, wineries, breweries, art, museums, events, etc. that I encounter in my travels in Berrien, Cass and Van Buren counties.
Before moving to St. Joseph, Michigan a year and half ago, I had spent very little time in this delightful area of the state. I grew up in Grand Rapids and mistakenly believed that it was necessary to travel north on weekend excursions and vacations to 'get away' and enjoy the beauty and serenity of Michigan. I had been totally unaware of the myriad of experiences, destinations and unique picturesque sites that exist here. I soon realized my folly, and as a result, I started posting photos on Facebook of the scenic views and fun events that I was enjoying to encourage my friends and relatives to visit. A couple of photos a week quickly developed into a full-blown addiction to nature and landscape photography. Moving to Southwestern Michigan has changed my life and inspired a level of creativity in me that I never knew existed.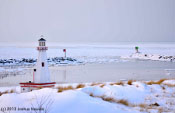 In the last year and a half, I have spent a considerable amount of time along Lake Michigan, at both Warren Dunes and Grand Mere state parks, and enjoying the lovely towns that line the lake shore. I look forward to writing about these wonderful locations and am even more excited about 'discovering' and sharing with you the lesser known parks and trails, public art, events and towns that I encounter as I continue to explore Southwestern Michigan.
Whether it is a day trip or a vacation, Southwestern Michigan is a wonderful destination any day of the year.
Joshua Nowicki is a resident of Saint Joseph, Michigan and is a member of the board of directors of the Michigan Museums Association and also the New Territory Arts Association in Benton Harbor, Michigan. You can see more of Joshua's photography at http://www.facebook.com/startvisiting.