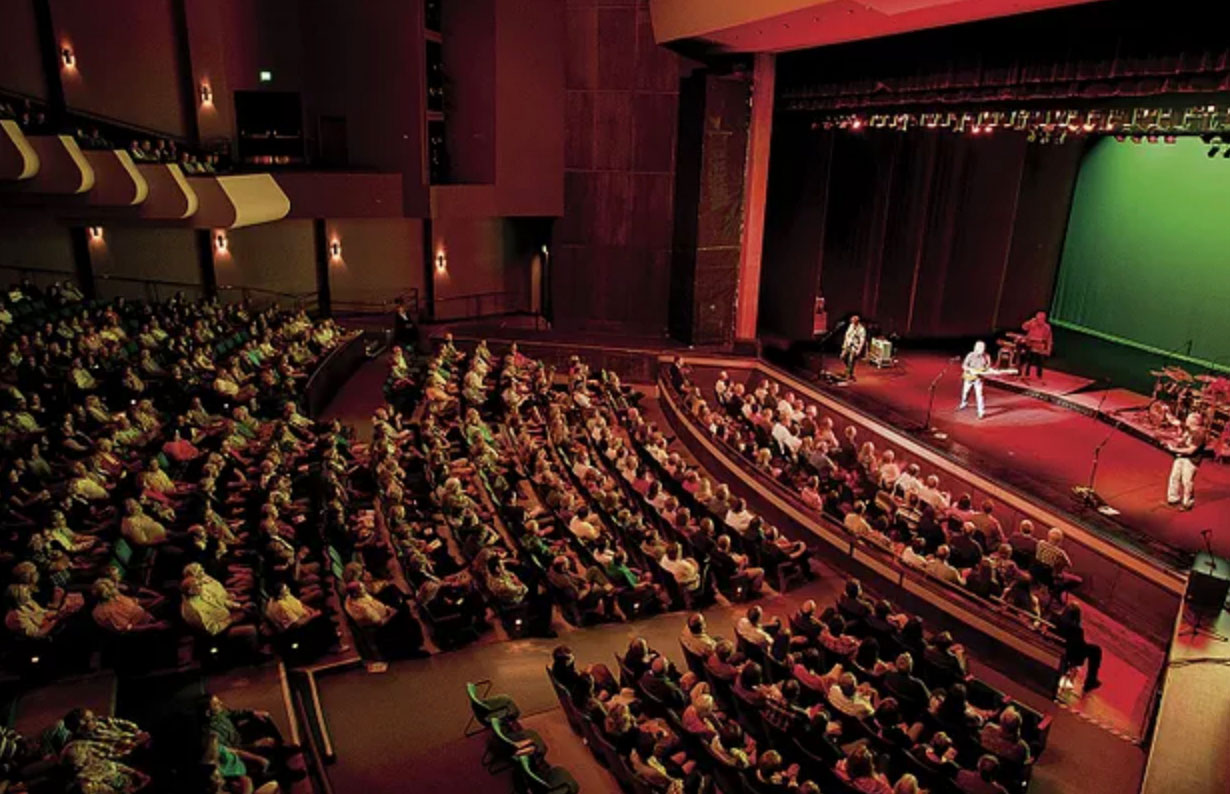 Earlier this year, Forbes magazine published an article about the 10 best places if you want to retire early in the U.S. In it, southwestern Michigan tied for second place nationally and leads the pack in the Midwest.
MagnifyMoney, the source of the ranking, studied 217 metropolitan areas throughout the United States and scored each on cost of living, quality of life, and employability. Quality of life measurements are based on weather, access to arts and entertainment, and walkability.
Of the Top 10 places throughout the country to retire early, southwest Michigan ranked number one in quality of life. The area's thriving arts and entertainment community weighs heavily in this strong showing.
Regional arts groups including Twin Cities Players, Children's Music Workshop, Citadel Dance & Music Center, and Southwest Michigan Symphony Orchestra along with art galleries like The Box Factory for the Arts, ARS Gallery, and Krasl Art Center are at the heart of so many great things to do and see. Venues including Acorn Theater, Howard Performing Arts Center, and The Oak Room at the Citadel host a wide spectrum of entertainment events to appeal to all tastes and interests.
The centerpiece in southwestern Michigan for many of the biggest names as well as some of the brightest upcoming touring acts is The Mendel Center at Lake Michigan College. Located on the LMC Napier Avenue campus in Benton Harbor, The Mendel Center has been serving the region for more than a quarter century with a lineup that rivals those found in larger markets, but with unparalleled ease of access.
The Mendel Center offers several series and events that cater to all ages and create connections for visitors and residents alike.
The Mendel Center Mainstage Series
Now in its 26th season, The Mendel Center Mainstage Series brings the best in music, comedy, Broadway, dance, and family programming to southwestern Michigan. Upcoming 2017-2018 performances include:
Mannheim Steamroller Christmas
Tuesday, November 28, 2017, 7:30 pm
Bryan Lubeck hosts Rejoice 2017: A Tapestry of Holiday Music & the
Mix & Mingle Holiday Dinner
Tuesday, December 19, 2017, 7:30 pm
Daniel Tiger's Neighborhood Live: King for a Day
Friday, January 19, 2018, 7 pm
Art Garfunkel: In Close-up
Friday, January 26, 2018, 8 pm
Vitaly: An Evening of Wonders
Friday, February 16, 2018, 8 pm
Riverdance
Thursday, February 22, 2018, 7:30 pm
Rockin' Road to Dublin & Shamrocked Irish Feast Pre-show Party
Saturday, March 17, 2018, 8 pm
Mutts Gone Nuts & Furry Friends Luncheon
Saturday, April14, 2018, 11 am & 2 pm
1964 The Tribute
Saturday, April 21, 2018, 8 pm
Cabaret
Tuesday, May 1, 2018, 7 pm
The Economic Club of Southwestern Michigan Speakers Series
Entering its 74th year, The Economic Club of Southwestern Michigan Speakers Series brings world leaders, politicians, and other newsmakers to the region. It provides unique opportunities for personal and community growth by presenting a wide spectrum of viewpoints on thought-provoking topics. The series is primarily membership-based but individual speaker tickets are available to the public. Speakers scheduled for the first half of 2018 include:
Captain "Sully" Sullenberger
"Miracle on the Hudson" Captain and Best-selling Author
Thursday, April 12, 2018
Steve Martin
Academy, Grammy, and Emmy Award-winning Actor, Writer, and Musician
Tuesday, May 8, 2018
Hanson Theatre Living Room Series
The Hanson Living Room Series is a live music experience in the intimate setting of the 250-seat Hanson Theatre located in The Mendel Center. The venue is designed for maximum viewing and listening pleasure, and provides audiences with the opportunity to connect more closely with the performers and the performances.
The 2017-2018 series opened with The Way Down Wanderers in early October. The 5-piece, Illinois-based band continued the series' history of featuring Americana and indie acts, along with outstanding local young talent and local comedy troupes. Other shows in the series scheduled for January 12 and February 23, 2018, will be announced in the coming weeks.
Wine & Food Events
The Mendel Center also features an array of events centered on local food and drink, including the previously mentioned Mix & Mingle Holiday Party and Shamrocked Irish Feast. These events proudly feature local craft beers and wines. Speaking of Michigan wines, The Mendel Center partners on events with Lake Michigan Vintners, whose wines are handcrafted by the students of Lake Michigan College's Wine & Viticulture Technology program.
Winter Delights
Saturday, January 20, 2018, 5 – 9 pm
The Mendel Center Grand Upton Hall
Twenty Michigan wineries, including Lake Michigan Vintners, will pour their wines while local eateries feature delicious culinary tastes, all set to a backdrop of great music and good times with friends.
Complete information about Mendel Center events and tickets can be found at www.TheMendelCenter.com. A full list of arts and entertainment events throughout southwestern Michigan can be found under the Events link in the menu on the top of this page.