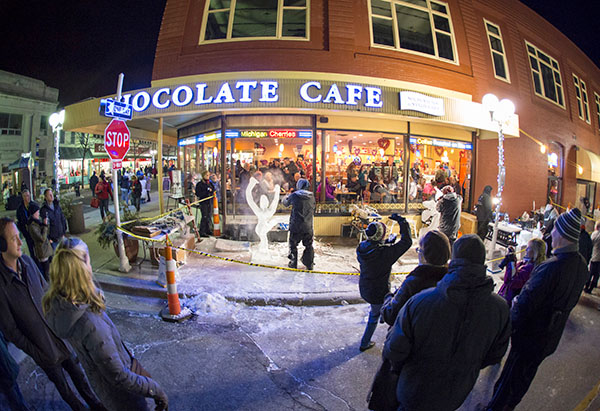 Get ready for some frosty fun in St. Joseph! The 13th Annual Magical Ice Festival looks to be bigger and better than ever and packed with family fun, ice competitions and even some frozen fish. The event, which runs from February 3rd through February 5th, is a great way to explore this charming lakeside town and celebrate the winter season.
Whether you're a first timer or a frequent ice fest attendee, check out this guide which will provide you with everything you need to know:
Frozen Scavenger Hunt
Begin your ice adventure downtown at the St. Joseph Today Welcome Center located at 301 State Street (they are open daily during the festival). All weekend long, there's a scavenger hunt. Participants will be on the lookout for items that have been frozen into blocks placed around town. This "Snobiz" Hunt is fun for all ages and has its rewards too - turn in the form at the end and be entered to win a St. Joseph Gift Certificate.
Cool Photo Ops
An oversized ice throne is a great place to capture the moment - so be sure to bring a camera or smartphone to get some fantastic pics. Guests can also get in the Super Bowl spirit and pose with frozen football jerseys representing the town's local teams.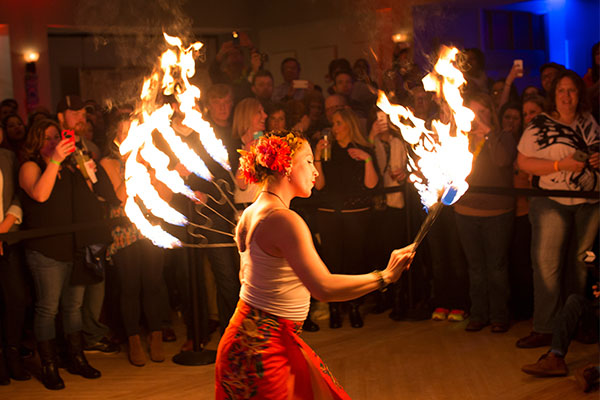 The Schedule - What You Need to Know and Where You'll Want to Go
Friday - Where Frozen Fun Begins!
Ice carvers begin revving their chainsaws for the Individual Competitions on Friday at 5:30pm. Along Pleasant Street blocks of ice will be transformed into all sorts of awesome. The carvers will finish their icy creations at 7:30pm, when the attention turns to warming up...
At 7:30pm, guests are in for a treat with a downtown Fire & Ice Tower. To make this happen, a large tower of ice is packed with firewood. It is then lit and becomes a unique site for all - a breathtaking bonfire (a little bit of ice and fire magic). Insider tip: Grab a hot beverage from one of the many cafes downtown - they offer a great warmup for the evening.
Things continue to heat up at the Fire & Ice Party located at Shadowland Ballroom. This event begins at 8:00pm and goes until midnight. Guests 18 and older are welcome and will enjoy live music, a tropical martini ice luge, Silver Beach Pizza and fire performers. Cost is $10. Cash Bar. Insider tip: Plan to go early - this event has sold out in the past.
Saturday - All About the Competitions
Ice teams assemble! The Team Competition for ice carvers begins at 8:00am and State Street will come alive with icy fun. This carving and creating will go on until 4:00pm and involves an epic amount of ice for each sculpture. It's awesome to watch the progress of the teams throughout the day. Insider tip: Watching this competition is truly an awarding experience - several of the professional carvers have taken home prizes in national and world competitions.
All non-carvers may want to participate in the 4th annual Ice Fest 5k Chocolate Walk/Run at 9:00am. This timed run is the perfect way to explore downtown St. Joseph and get warm in the process. Insider tip: Be sure to register in advance, this beloved chilly run fills up quickly.
Not into a cold weather jaunt? How about tossing some fish? New to the festival is the Frozen Fish Toss from 11:00am-3:00pm on Saturday. It's just what it sounds like...aim a fish at a frozen ring, and see who does the best among family and friends. Three frozen fish can be tossed for just $1. Insider tip: Fun live video op!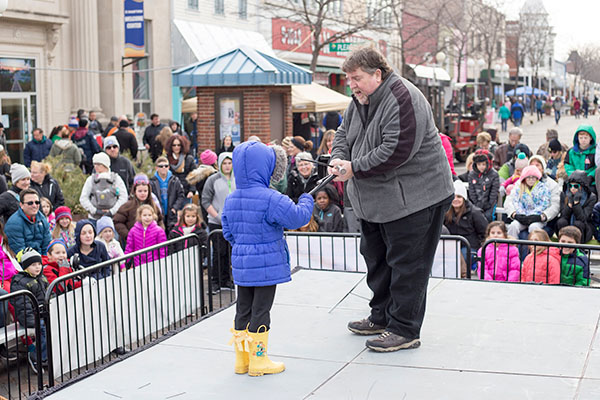 Saturday - So Much Fun for the Family (and of course a little magic too!)
Family fun can be found throughout the weekend of the Magical Ice Festival. John Dudley, a professional magician, will visit several downtown locations and offer free shows. This magic tour begins at the Maud Preston Palenske Memorial Library at 11:00, and continues to the Krasl Art Center at noon, followed by the Curious Kids' Museum at 1:00, then located just outside the Welcome Center at 2:15, and wraps up for a final show at the Silver Beach Center at 4:00.
And speaking of the Silver Beach Center, it's Waikiki Weekend all weekend below the bluff. The Silver Beach Carousel goes tropical during the festival, bringing waves of warm to the shores of Lake Michigan. And don't miss the Hawaiian hula performances at 2:00 and 3:00pm in Shadowland Ballroom. Insider tip: If you're in the mood for snow fun, check out the silly snowball fights in the activities room.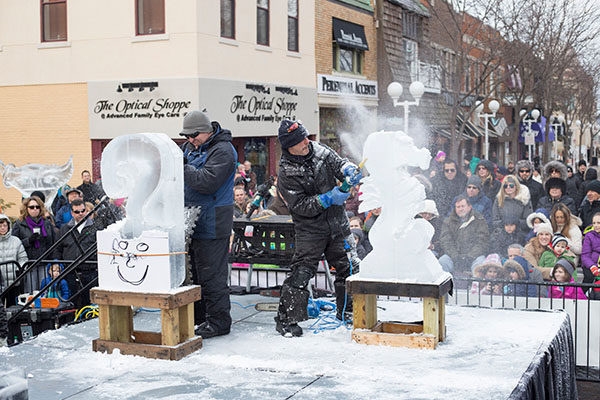 To round out the day, an event not to be missed is Ice Wars. This exciting competition is located at State and Pleasant Streets and kicks off at 4:30pm. Ice Wars features pro carvers dueling it out in 15 minute bouts of ice-carving chaos, judged by the crowd. Insider tip: Arrive on the scene early as this event gets packed and those up front will have the best views.
Sunday - Take it All In before the Big Game
If cold conditions remain through the weekend, Sunday offers a great opportunity to enjoy downtown St. Joseph and all the sculptures created during the festival. Many stores and restaurants will be open offering the perfect place to warm up while enjoying the icy art. (Great way to get out before Super Bowl activities start later in the day.) Insider tip: There's still time to complete the "Snobiz" Scavenger Hunt. So swing by the Welcome Center to pick up a form.
That wraps up this guide to frozen fun during the 13th Annual Magical Ice Fest in beautiful St. Joseph, MI. Learn more about upcoming events in Southwestern Michigan at stjoetoday.com or follow St. Joseph Today on Facebook.