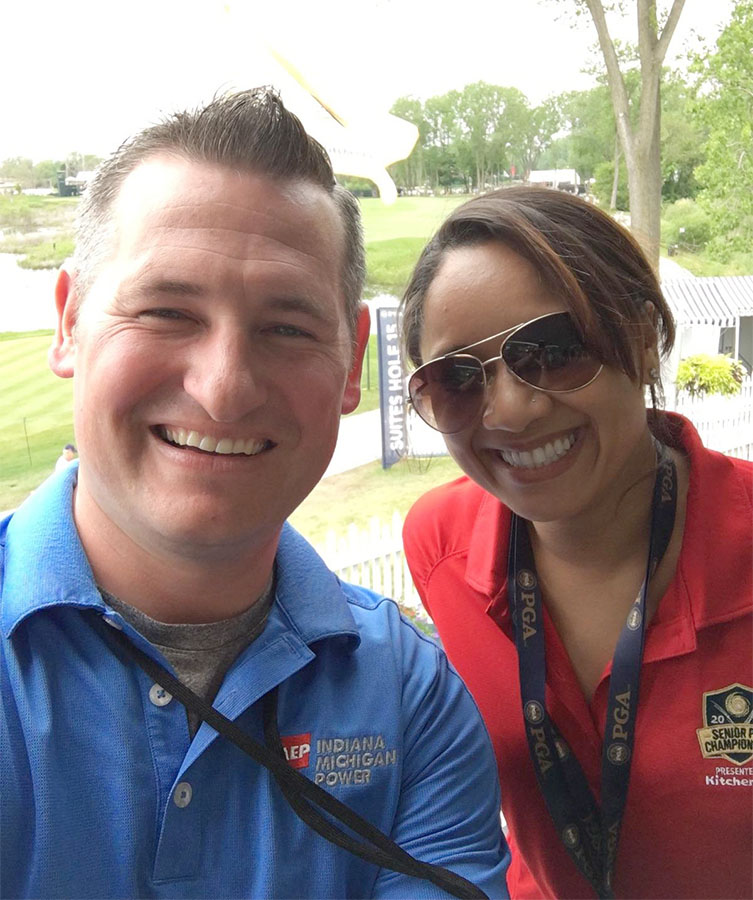 Most articles about the 2016 Senior PGA Championship presented by KitchenAid tell about the world-class Golf Club at Harbor Shores, the details of the championship, or about the incredible impact the event brings to this area year after year. But as someone who spent most of the event behind the scenes, I bring a different perspective.
In my role at the Chamber I was fortunate to be near the center of all the activities leading up to the event. I was often asked, "Aren't you so exhausted after the Senior PGA?" My response was always, "Are you kidding me!? I literally had the best job ever!" Sure there was a lot of walking, but there were a lot of rides in golf carts, too. The Senior PGA is really the ultimate hospitality experience of a lifetime!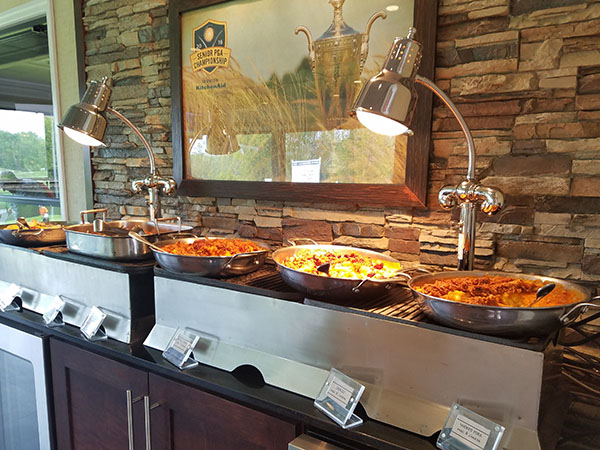 I don't follow golf that closely, but it didn't make it any less exciting for me to help behind the scenes. It started with my "suite" experience. Upon arriving, the door was opened for me and I walked into a beautifully decorated, air-conditioned private room. (Think magical moment at Disney!) A friendly attendant immediately greeted me. There before me was an entire buffet of mac 'n' cheese! I had missed breakfast. I was famished. And there were three types of mac 'n' cheese waiting for me to try. I couldn't believe it and jokingly asked where the lobster mac was. If I hadn't told them I was kidding, I am sure they would have found me some, the crew was so attentive. In fact, every day we were served something completely different, breakfast through dinner, in the suite. We were greeted each meal with a big smile and received world-class service.
Outside the suite was a great experience for me, too. If you haven't come to the Senior PGA in Benton Harbor/St. Joseph in 2012, 2014 or 2016, plan to come when it returns in 2018. Walk the grounds. It will blow your mind! The entire property transforms to almost a theme park setting with the quietest, happiest and friendliest customer service on earth. In fact, after the Championship ended, I had to get used to once again opening my own doors and getting my own refills!
I credit a lot of the energy you'll experience here to the people from the community who make this event happen. Every organization from every level and every corner of our area came out to work together and lift each other up for the same common goal of showcasing Southwest Michigan to the rest of the world. I'm proud to be part of a community where high tides really do raise all ships. These people really did make it happen!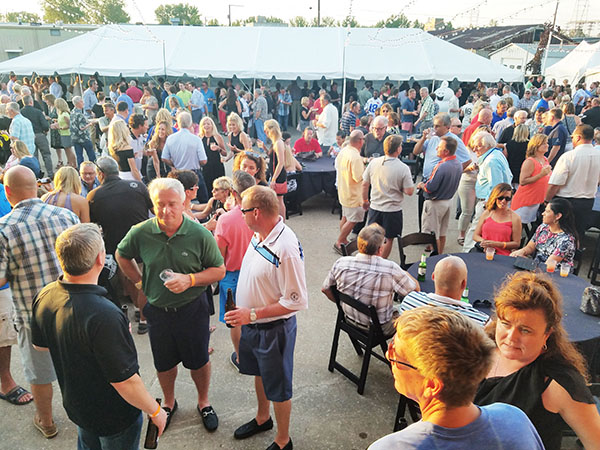 From the volunteers helping patrons on the grounds and in the parking areas ... to the nonprofit organizations that welcomed everyone in the Community Showcase section by telling them about a host of things to do while they were in town (and reasons to come back all year round) ... to the committees involved in planning the events throughout the week such as the Community Pancake Breakfast or the world-famous The O'Jay's performing at the free community concert. It was non-stop hospitality, all week long. Incredible!
As I mentioned before, I am not a huge golf fan. I like to play but honestly, for me to watch others golf is sometimes comparable to watching paint dry — and, anyone that knows me, knows that being quiet during each shot is as close to my purgatory as I could get. But even if you're like me and not a big pro-golf fan, the Senior PGA is great for networking. Walking around, you run into so many people it's like the high school reunion filled with classmates you want to see again.
Plus, you can meet some amazing people! KitchenAid hosted celebrity chef cooking demonstrations throughout the week. I also met two professional golfers, Roger Chapman and Mike Reid, really nice guys! While trying to explain to me a play we were watching, one of them told me he had gotten a hole in one earlier in the day. Because I was walking around the neighborhood, I also discovered a new brewery in town. North Pier Brewing Company had its grand opening and a beer tent which proved to be another great place for me to connect with even more people.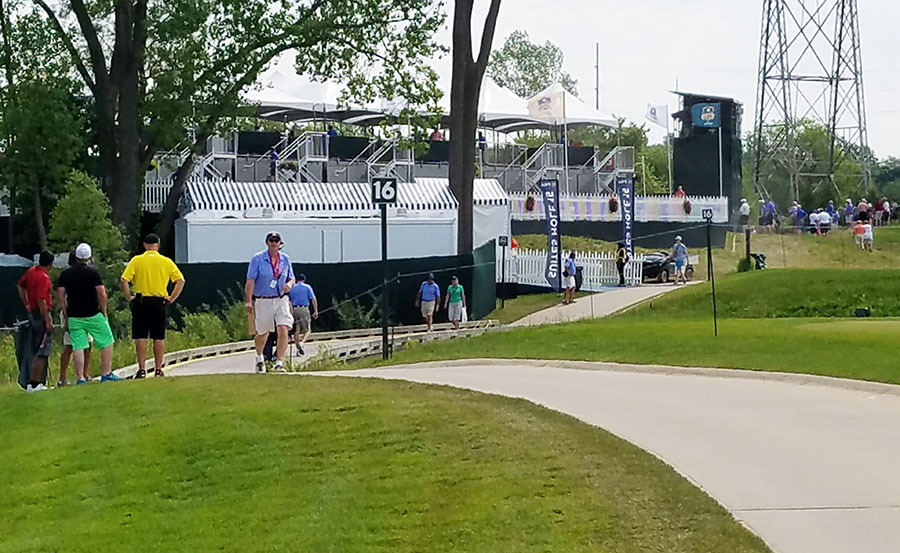 But now that the event is over, it's time to get to work behind the scenes in a different way. During the 2016 Senior PGA Championship, we saw more traffic to the area than ever before. The hotels were full and it was nice to be able to give an extra push for surrounding businesses during an already busy Memorial Day weekend.
Already our Chamber and other organizations and businesses in the community are working to find ways to encourage golf and non-golf fans alike to keep coming back to our area. The news of KitchenAid's renewed sponsorship commitment, making it the KitchenAid Senior PGA Championship, only increases the enticement for tens of thousands to return to this gorgeous community.
Why wouldn't they come back? We have places to stay, beautiful beaches, restaurants, wineries, breweries, events, quaint retail shops, and smiling faces. If you think I'm wrong, count how many times you get the pleasure of saying "Welcome back to Southwest Michigan!" It's a beautiful thing!
Patricia Muellen is director of the Cornerstone Chamber of Commerce which represents businesses in and around Benton Harbor and St. Joseph, Michigan.