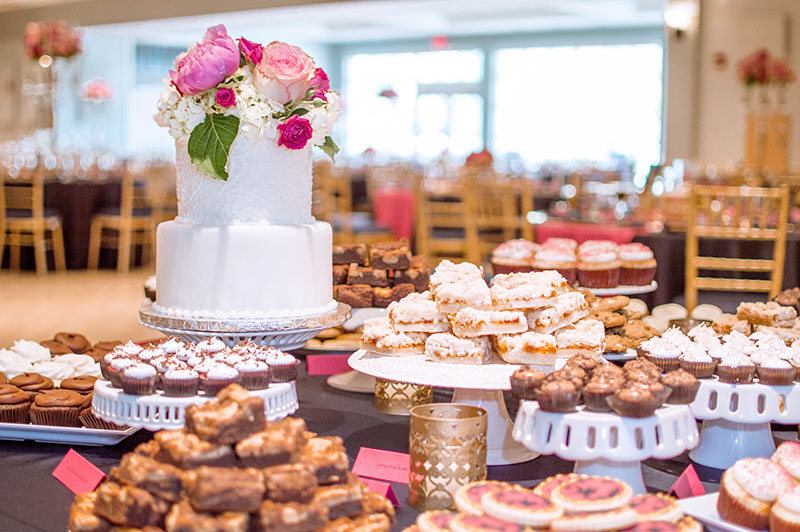 When it comes to picking a date for weddings in Southwest Michigan, most brides gravitate toward the summer months. Makes sense with our sugar-sand beaches, gorgeous Lake Michigan and charming countryside.
But have you ever thought of an off-season wedding in this coastal corner of Michigan? There are so many perks for choosing the shoulder months of January to April and September to December. One of the main advantages is the reduced cost. Most wedding venues and vendors lower their rates during the off-season, especially from November thru April.
You'll likely have more vendor choices during those months, too. Caterers, DJs, florists, etc., often have fewer bookings and can focus more attention on helping you plan your big day. Hotels, bed & breakfasts and other lodgings tend to have more availability, too, which will make it easier to get room blocks along with lower, off-season rates for your guests.
Another great aspect is the wedding photographs you can capture. During the summer, a lot of wedding parties will take pictures at the beach or in a garden. These are certainly beautiful but what about the rich colors of fall foliage? The oranges, browns and reds can add a vibrant touch to your photos. Or how about when it is snowing? Snow creates such romantic scenes. When the sun shines the snow sparkles. Or when the white fluffy flakes fall from the sky it adds an aura of magic.
One thing that people see as a potential negative is the cooler outdoor temperature. You can be confident that sweaty, uncomfortable heat won't be a factor during your off-season wedding. The ladies' makeup will stay pristine and the humidity won't frizz hair. Flowers even like it when it's cooler. They tend to hold up better and won't wilt as quickly. You won't either!
The attire can also be less worrisome during the off-season months. With a peak season wedding, you sometimes have to worry about overheating due to heavy dress clothes. In the late fall, winter, and early spring, that is not a problem. In fact, you might even consider having long sleeves on the bridal parties' attire. There are also so many fun accessories that can get you in the spirit of the season such as velvet shawls, and even unique gloves or mittens. And decorations can run the gamut of baskets of colorful fall fruits to wintry snowflakes to lacy hearts to pussy willows or artistically painted eggs.
When it comes time to plan your wedding, don't rule out an off-season wedding. The cost and choice advantages are numerous and can bring about many great memories. Most importantly, no matter what time of year you plan your wedding, you want a special location for your day to shine. In Southwest Michigan there are many quaint towns up and down the coast that will welcome you and your guests.
Choose a date that makes your wedding uniquely yours. Whether it's a fall wedding in a pumpkin patch or a winter wedding that makes you feel like you are in a snow globe, you'll find the perfect location in Southwest Michigan. Happily ever after truly begins here all year round.
Our guest blogger, Jennie Braham is the event manager at Shadowland on Silver Beach in St. Joseph, Michigan. This year-round facility is a picturesque backdrop for wedding receptions, special occasions, meetings and events. Its simple, yet elegant ballroom gracefully welcomes an intimate gathering of 50 to a lavish affair for 300 guests. Located in the Silver Beach Center along with the Silver Beach Carousel, it is just yards from the sugary sands of Lake Michigan's Silver Beach, across the street from the spectacular Whirlpool Compass Fountain and steps away from a vibrant downtown filled with shops, restaurants, hotels and family attractions. For more information, visit www.shadowlandonsilverbeach.com