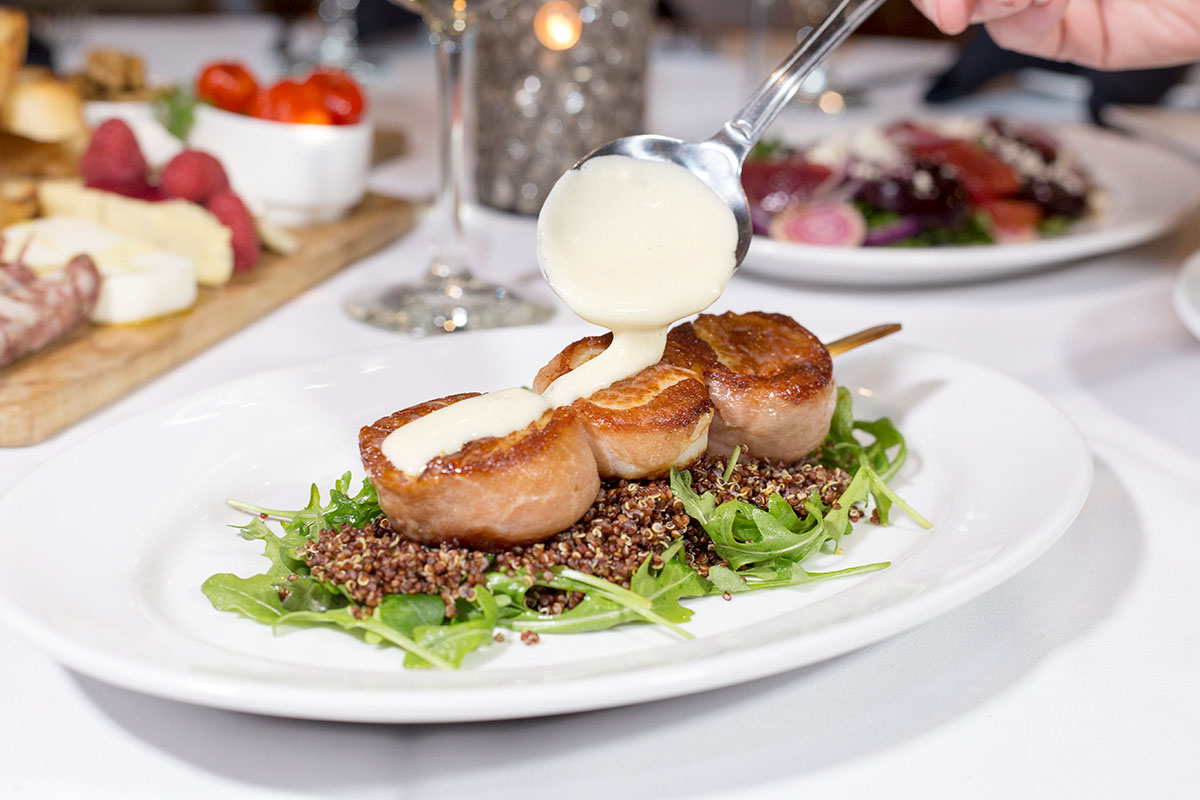 We all wish for more time to do the things we want to do. This year we get a whole extra 24 hours! Leap Day is Feb. 29 — so why waste it working or doing your same-old Monday activities? Do something out of the ordinary – on your own — or with family or friends — in Southwest Michigan. Here are some ideas to jumpstart your plans:
GET A JUMP ON LEAP DAY FUN: The Inn at Harbor Shores is hosting a fun getaway. Package includes a two-night stay for only $229.16 on Friday, 2/26 and Saturday, 2/27. In addition to a lovely room just minutes from downtown St. Joseph and Lake Michigan, you'll get a $29 food voucher to Plank's Tavern on the Water and a wine tasting voucher to 12 Corners Vineyards (you can read about the winery's Leap Day plans below). Extend your stay on Sunday for only $29.16! To reserve, call 269-983-1111 today.
LEAP DAY EVE LODGINGS: If you can't come for the weekend, plan to get closer to Southwest Michigan's fun activities by spending Sunday night in one of the area's many cozy lodgings. You can compare low off-season rates and hotel amenities at swmichigan.org. Many of the properties offer indoor pools, workout rooms, breakfast options and packages that will add to your Leap Day Eve entertainment options. Here are a couple of Leap Day Eve activities you can do before you turn in for the night:
EXTRA KID FUN: 1) Turn off the hotel room TV and make origami frogs. All you need is a square piece of paper and a crayon or marker (googly eyes, optional). Toddlers will need adult help, but will have fun making the paper amphibians leap. Written and video instructions are here. Or bring copies of this foldable printable.
2) Watch Annie and work "Leapin' Lizards" into your conversation the next day.
EXTRA ADULT FUN: Watch the flick Leap Year (2010) – a PG comedy — it's the story of a Leap Day tradition (more details below).
LEAP DAY EXTRAS: If you're celebrating with your best friend, family members or companions, start out the day determined to do those little extras that brighten everyone's day: give extra smiles, extra compliments, extra hugs and kisses.. Add extra fruit to your cereal, extra whipped cream to your hot chocolate and add an extra dollar to your server's tip. Spend extra time in downtown St. Joseph: order an extra dip of ice cream at Kilwins , pick up something extra for your wardrobe, play a few extra minutes in the toy store ... you can even buy extra treats for your pooch.
EXTRA FUN OUTSIDE: Bring your mittens and boots. They're predicting temperatures in the mid 40s but it's always cooler by the Big Lake. Here are some favorite outdoor activities suitable for adults and children:
View ice formations along Lake Michigan at Silver Beach Park, Tiscornia Park and Lions Park in St. Joseph. Check out Blogger Josh Nowicki's Facebook photos to see what Mother Nature has in store for you.
Leapin' Games at Whirlpool Compass Fountain Park or Margaret B. Upton Arboretum in St. Joseph. Both parks are near downtown and offer plenty of room to play. Challenge each other to see who can leap the farthest, play leapfrog or cut eight sections of rope and form lily pads on the ground for a modification of musical chairs. Players leap from pad to pad as music plays from your phone. Stop the music and remove a pad from the game area after each round. If you can't jump onto a lily pad when the music stops you're out of the game.
EXTRA SAVINGS & GIVING: 12 Corners Vineyards is offering a special this Monday at its Benton Harbor Tasting Room, 1201 Benton Center Rd., noon to 5 p.m. Buy 5 tastings ($7.50), get 5 tastings free. Adults will enjoy tastes of the Riesling, Cabernet Franc, Merlot, Chardonnay, Traminette and more ... children will like trying the bubbly sparkling juices.
It's also the last day of 12C's "Turning wine into water" campaign. For every bottle of wine you purchase, $1 will be donated to the United Way Flint Water Fund (you can also bring in cases of drinking water to help with the Flint contaminated water crisis and the winery staff will deliver it).
LEAP DAY ROMANCE: While women can certainly ask their true love to marry them any day of the year, there's an Irish tradition dating back to the 5th century, that women can pop the question on Leap Day. The Scots went so far as to pass a law that men would be fined for refusing and women must wear red petticoats when making the ask. Already married? Not quite ready to tie the knot? Celebrate your extra time together with an extra nice dinner. Favorite places open on Monday's along the lakeshore include Bistro on the Boulevard or LakeHouse Restaurant & Bar (both offer Lake Michigan views), Plank's Tavern on the Water at the Inn at Harbor Shores (view of the St. Joseph River) or Tosi's.
Need more ideas of places to go and things to do on your EXTRA day? Hop into Southwestern Michigan Tourist Council, 2300 Pipestone Rd., Benton Harbor (I-94 Exit 29) or call 269.925.6301. Their staff will leap at the chance to help you!