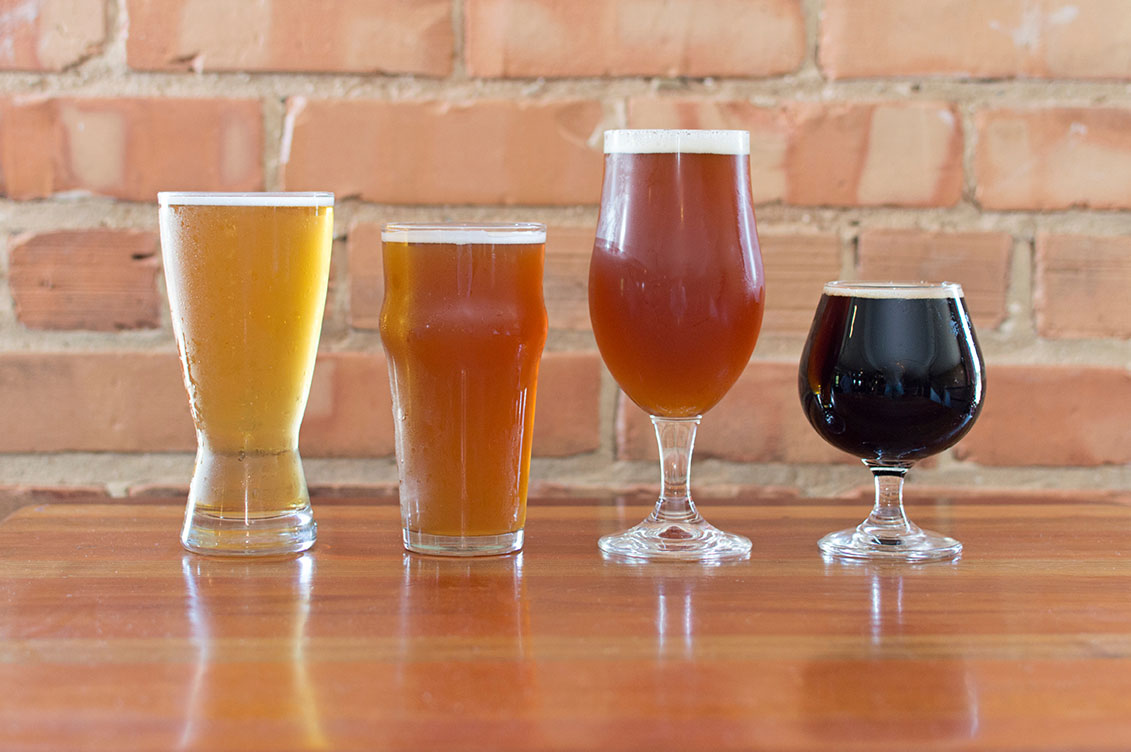 Michigan's long-time moniker of The Great Lakes State has, in recent years, taken on a much-deserved variation with the proliferation of craft breweries popping up from lake to shining lake. With well in excess of 200 craft breweries and more opening every month, it's easy to see how Michigan has earned its place as The Great Beer State, so aptly dubbed by the Michigan Brewers Guild.
While Southwest Michigan has long been known for its winemaking prowess, the region's beverage spotlight is widening to include a growing number of craft breweries. With a mix of late summer, lake-influenced landscapes and delicious beer varieties, southwestern Michigan is the perfect place to celebrate National Drink a Beer Day, September 28.
Because the holiday falls on Monday this year, it seems most appropriate to use the preceding weekend to properly honor the spirit of the holiday. As luck would have it, there is a festival dedicated exclusively to the golden elixir.
The Weko Beach Brewers Festival, Saturday, September 26, 2015, from 1 – 6 p.m. brings 20 of Michigan's finest craft breweries together for an afternoon of beer, music, and food. Explore the wonders of ales, stouts, porters, and more with 3,000 other beer enthusiasts at this tasting event on the Lake Michigan shore in Bridgman. Local breweries scheduled to pour include The Round Barn Brewery, Greenbush Brewery, Tapistry Brewing, The Livery, Arclight Brewing, and Cultivate Brewing Co.
If a more laid back tasting experience appeals to you, make reservations with Grape and Grain Tours. Their Sunday Brewery Tour will take you to four breweries -- Greenbush Brewery, Tapistry Brewing, Round Barn Brewery, and Cultivate Brewing Co. What's nice about the tour is you have the opportunity to experience the vibe behind the brews while talking with staff about the nuances of your beer selections. Don't completely fill up on beer, though. Lunch at one of the stops is included in the tour.
Several of Michigan's breweries have risen to the top among national beer connoisseurs. Names like Bell's, Founders, New Holland, and Shorts regularly appear on lists of the top beers and breweries across the country. Because the love of beer runs deep in southwestern Michigan, these and more are just a tap handle pull away.
The Buck Burgers & Brews' 74 tap handles make it one of the region's dining establishments with the most beer varieties. Situated in the historic downtown St. Joseph shopping district, you can enjoy a vast selection of burgers, toppings, and sides while you grapple with the decision of which beer to try next. (It's a tough job, but someone has to do it, right?)
Cravings Bistro & Brew Pub delivers the best of both worlds – a selection of beers on tap from around the state and their own finely crafted beers. Couple that with a wide variety of menu offerings in their dining area, bar, and outdoor seating areas and you have an experience worthy of a National Drink a Beer Day celebration.
Wherever you are in Southwest Michigan this National Drink a Beer Day, be sure to fill your favorite pint, stein, mug, or snifter, raise it high, and toast the wonders of Michigan craft brews!
Salut!...Prost!...Sláinte!...Cheers!
(and remember to drink responsibly!)