In this issue: Feb. 29 Winter Delights Festival | Feb. 8 Bridgman Polar Party | Feb. 11 Nic Sheff's inspiring story | Make romantic connections | Mar. 13 March Mannequins
Spend Leap Day partying in Southwest Michigan
Feb. 29 | Winter Delights Festival | 1-10 p.m. | The Mendel Center | Lake Michigan College | 2755 E. Napier Avenue, Benton Harbor | $20-$60
Every four years we get a bonus day on Feb. 29. This year spend the best part of your extra 24-hours partying in Southwest Michigan! Join us at the Winter Delights Festival that's bigger than ever with more music, more beverages, more food and more fun.
The festival features two venues packed with non-stop entertainment. The Taste Faire held in the newly renovated Grand Upton Hall is open to ages 21 and older. Try craft beers, wines, and ciders from up to 30 Michigan makers; culinary treats from local dining establishments; and hear local musical artists. Headliner Bryan Lubeck will take to the stage at 5:30 p.m. with his high-energy, fiery Spanish guitar and smooth urban grooves. Within seconds you'll know why he's played with five Grammy Award winners!
On The Mendel Center's Mainstage, you'll hear a music lineup of three nationally and internationally touring acts beginning at 4 p.m. Each is a full-length, all-ages concert. Artists include The Reminders, JigJam, and Six Appeal Vocal Band.
And, new this year, Winter Delights is holding a carefully curated pop-up artisan market where you can purchase unique, high-quality, hand-crafted items.
Buy your passes today!
You can get your Winter Delights Festival passes at The Mendel Center Box Office, 269-927-8700, option 1 or in-person weekdays from 10 am to 6 pm in the Grand Upton Hall lobby. Or purchase online below.
NEW! Chill out at the Bridgman Polar Party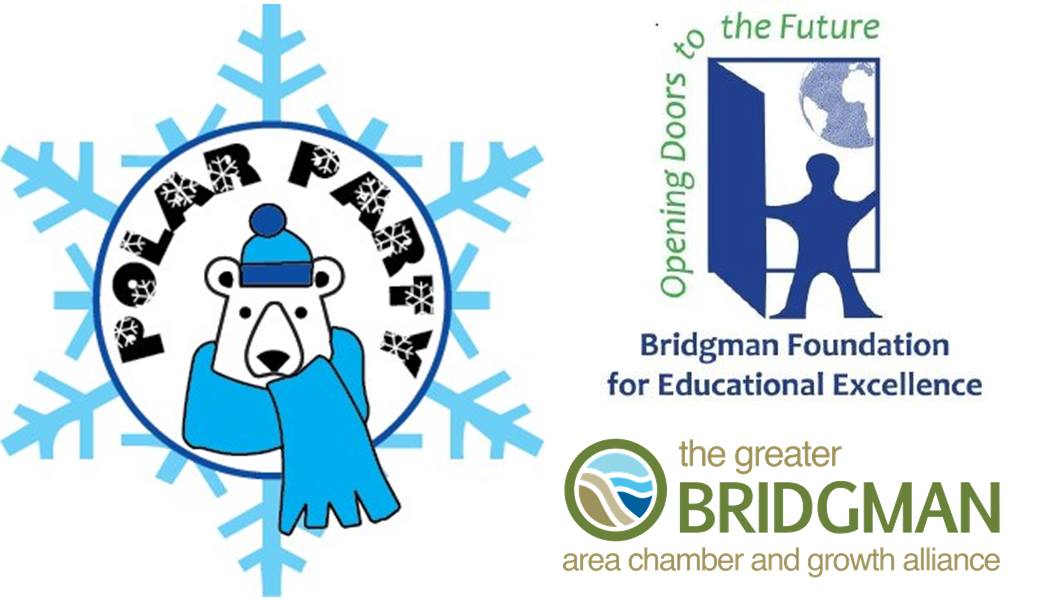 Feb. 8 | 9765 Maple Street | 3-9 p.m. | Tickets $5-$25

Have you ever partied in an inflatable igloo? No? Don't miss your chance! Chill with family and friends at Southwest Michigan's first-ever Polar Party.
Elsa, Anna, Kristoff and the Bridgman Bee will be there. Snuggle up in blankets to watch the movie Frozen outdoors from 4-6 p.m. Enjoy food, games and your favorite beverages at the cash ice bar. Then get moving to the beat of Mark Ficks & the Significant Others playing live from 6-9 p.m.! You'll love dancing in the igloo!
Hurry! Advance tickets end Feb. 7. Order online or at bridgmanfoundation.org, Bridgman Public Schools Administrative Offices or Harding's Friendly Market. Or buy them at the gate on Saturday. All proceeds will benefit Bridgman Public School students through the Bridgman Foundation for Educational Excellence.
Hear this heartbreaking, yet inspiring story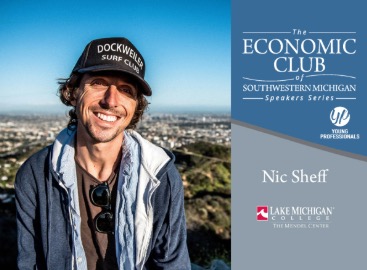 Feb. 11 | Nic Sheff | Author, Recovering Addict, Subject of Beautiful Boy | 7:30 p.m. | The Mendel Center | 2755 East Napier Ave. | Benton Harbor | $20 & $30
Nic Sheff's heartbreaking, yet inspiring story of his struggle with substance abuse was retold in the Golden Globe-nominated film, Beautiful Boy. Recognized as a "life-changing speaker," Nic will draw you into his non-glamorized, authentic tale of addiction which was first told in his New York Times bestseller, Tweak: Growing Up on Methamphetamines. Nic's history of self-harm and attempted suicide was also the basis of Netflix's controversial series, 13 Reasons Why.
Speech tickets are $20 and $30.
For a more in-depth look at the impact substance abuse has on communities, attend a 30-minute panel discussion at 6:30 p.m. in Grand Upton Hall. Local experts will talk about "The Local Path Forward from Opioid Addiction." Panel discussion tickets are $15 and can be purchased by phone or in-person at the box office.

Make romantic connections all month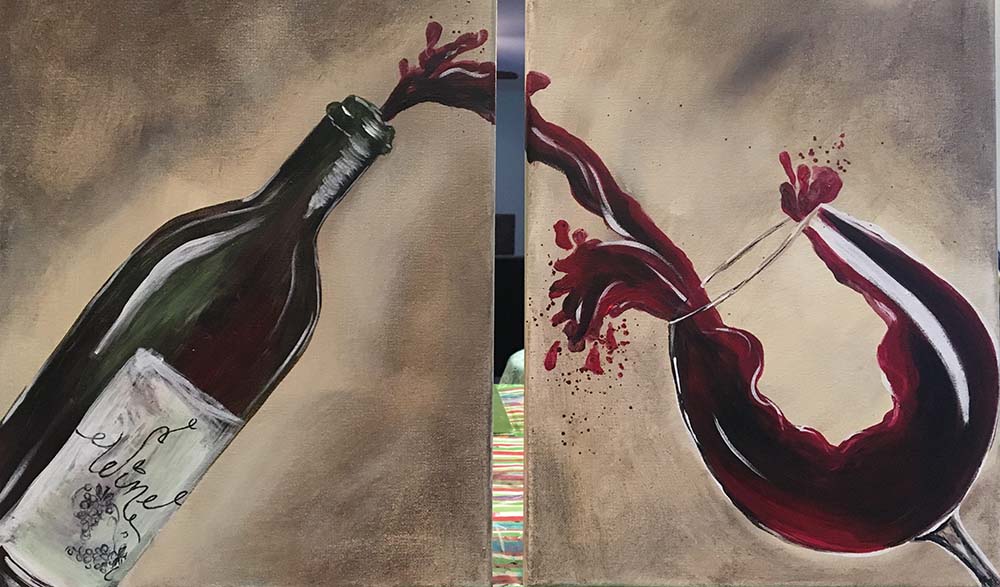 Have you been playing our Creative Pursuit Game? February is a great time to bring your game map to Southwest Michigan … or pick one up and start earning prizes. Best of all, you can go on romantic dates with your Valentine and collect prize stamps, too.
Choose from 19 date destinations. The Creative Pursuit Game is designed to entice you to visit as many as you can of the 19 Creative Connections destinations in Berrien County. The more galleries, museums and theater venues you go to between now and April 30, the more fun you will have and the more artsy prizes you'll earn (check out the rewards and 19 destinations here). All it requires is presenting your Creative Connections map at any of the participating sites and asking them to stamp the Creative Pursuit game card inside. Maps are free and so are many of the venues.
A few Creative Pursuit date ideas
You can treat your Valentine to a wonderful time as well as request Creative Pursuit Game stamps at the date spots below. The prizes you can earn will make treasured "I love you" gifts, too.
Dinner and a night at the Inn at Harbor Shores
With its view of the St. Joseph River, Plank's Tavern on the Water in St. Joseph is a romantic setting to spend twosome time together from a sunrise breakfast to a sunset dinner. While here, be sure to see the stunning landscape photographs by local artist Bruce Wrenn in the gallery exhibit (a Creative Pursuit destination). Then reserve your room at the Inn and enhance your date night with one of Harbor Shores' four romantic packages.
Wednesdays are more than Spaghetti Day. Drop in at 6:30 p.m. on any Wednesday this month at the ARS Art & Culture Center in the Benton Harbor Arts District. You and your date will be part of a unique Italian experience, learning about the culture, language, foods and traditions of Italy and its beautiful regions. $20/person.
Visit a rockin' art exhibit, Feb. 14-March 25. ARS Art & Culture Center is also collaborating with its Arts District neighbor, 3 Pillars Music, to host a new show titled COVER. The 150 vinyl record covers are an expansive array of 1950's to the 1990's rock, surf and jazz designs.
An opening reception will take place Feb. 14 from 6 to 8 p.m. and includes live music, small bites, beer, wine and refreshments. It's free … and a great opportunity for selfies with your sweetie!
A romantic stroll with reasons to drink, nosh and laugh along the way.
Now through Feb. 15, you can take a romantic, winterland stroll amid a million softly glowing lights along Lake Bluff Park in downtown St. Joseph. Then cross the street to enjoy Bistro on the Boulevard's $15 Wednesday Flight Night, Drink & Nosh Pairings or $5 Thursday Martini Night.
Walk a few steps more to the Krasl Art Center where you can chuckle at this month's gallery exhibit of "Lines of Power and Purpose" political cartoons (another Creative Connections destination) until 8 p.m. You can return to The Boulevard Inn and stay in a suite with one of their romantic package's sweet amenities.
Feb. 15, Couple's Valentine Art & Canvas Class. Spend the evening together from 6-9 p.m. at JLN Creative Art Studio in Stevensville painting a wine bottle pouring into a wine glass. Julie will teach you everything you need to know and provide all of the supplies as well as light snacks, water and coffee. You are welcome to bring in food and beverages. $80 per couple.
Can you make a mannequin smile?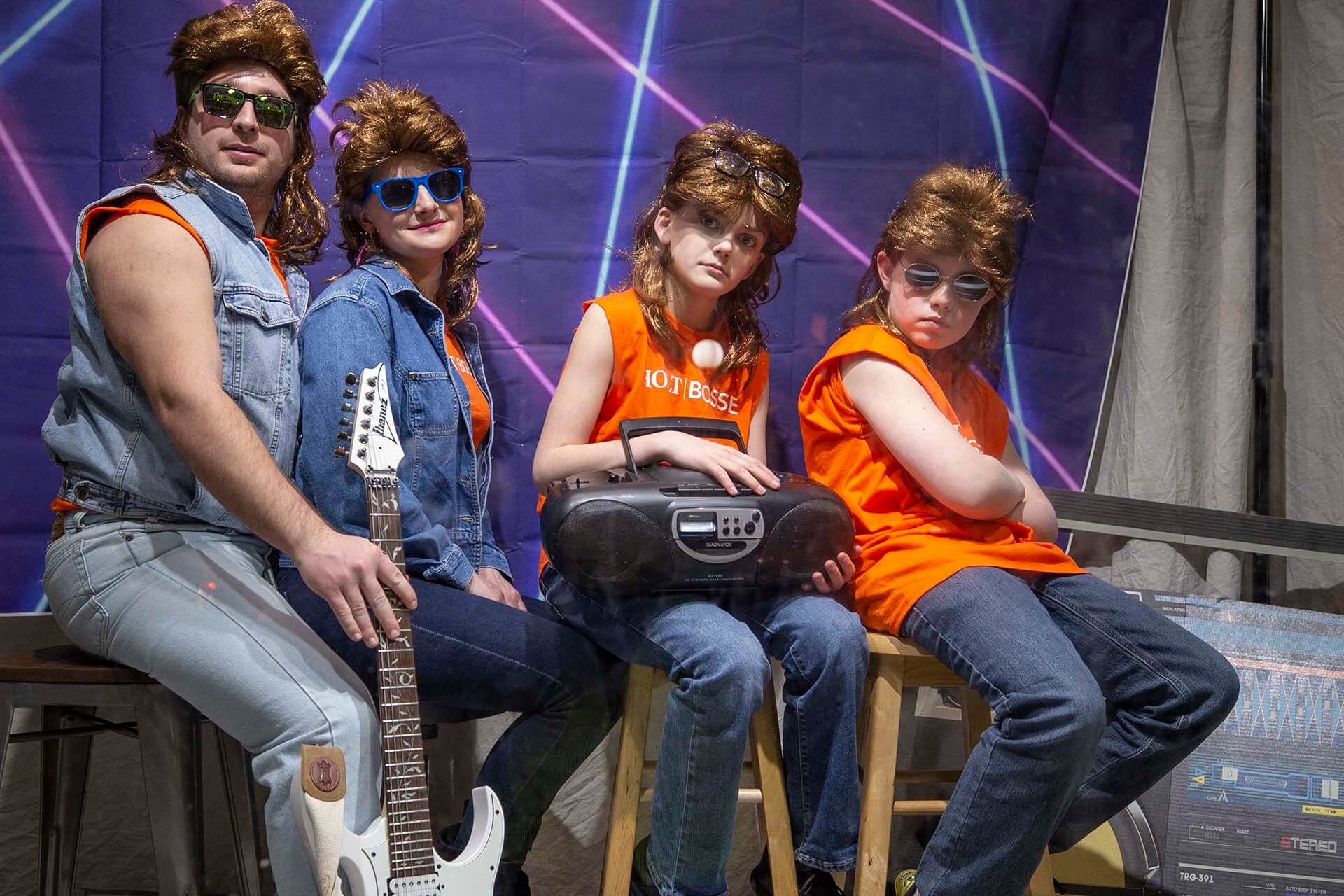 March 13 | March Mannequins | 7-8:30 p.m. | Downtown St. Joseph | FREE
Or can you catch a mannequin slyly changing positions? Spotting even the slightest mannequin movement is half the fun of walking past St. Joseph's downtown storefronts during March Mannequins. That's when dozens of community volunteers pose perfectly still in 16 window displays based on this year's theme: "A Night at the Museum."
Be sure to vote online for your favorite display. Shop for the latest spring fashions, home decor, books and toys. Taste new foods, wines and beers at the local tasting rooms and restaurants. And treat yourself to a slab of creamy fudge or a steamy latte. It's the best way to chase away winter!