In this issue: Small Business Saturday Sales | Workshops & Classes | In-Store, Online and Custom Experiences
Lisa Miller is gearing up this week (as are many small business owners in Southwest Michigan) to offer sale-enticing prices on Small Business Saturday, Nov. 30. For nearly 20 years, Lisa has hand-made soaps and body products and now they are available in her new Forever Clean Soap Works shop located at 2603 S. Cleveland Ave., St. Joseph, Mich.
"The shower gels and beauty bars sold in regional and national stores aren't actually soaps," explains Lisa. "They are detergents made from chemicals that strip away the natural oils in your skin. Our Forever Clean Soap Works products are handmade with the highest quality, food-grade ingredients so you can safely use them on almost any skin type, including children's delicate skin."
Made right … right here.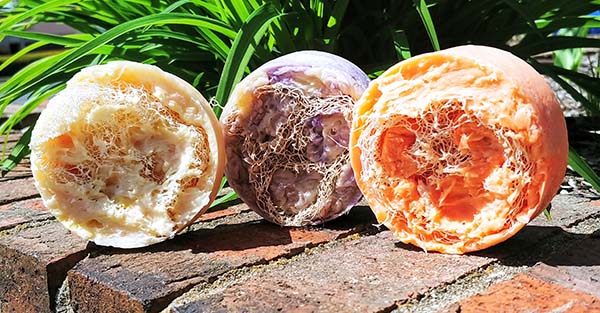 Lisa has spent almost two decades formulating her recipes. Forever Clean soaps are gentle on the skin while providing conditioners to soften and moisturize. She uses goat milk, cocoa butter, shea butter and high-quality fragrances and essential oils which cause fewer reactions on sensitive skin. "Once people try my soaps, they usually continue to use it after seeing better skin, less itching, less dryness."
Her product line includes soaps, lotions, sugar scrubs, bath bombs, lip balms, beard oil, beard balm, shaving soap, shower steamers, deodorant, foot balm, body spray, Whipp It eye cream, arnica joint and muscle salve, calendula paste, essential oils, loofah spa soap, bath tea and bath salt, air fresheners, aromatherapy inhalers, candles, local honey, kitchen towels, bath scrubbies and soap savers. "There is something for everyone and lots of stocking stuffer ideas."
Great savings (and holiday fun) this Saturday.
Small Business Saturday is one of Forever Clean Soap Works' favorite events of the year. Lisa says they will be open 10 a.m. to 5 p.m. (or until the last customer leaves). Soaps will be on sale five bars for $30 (that's $1 off per bar!) and five lip balms for $12 ($0.60 off per selection). Plus, you will receive a FREE canvas "Shop Small" shopping bag (while supplies last) when you spend $50 and you will get a FREE lip balm when you make a $100 purchase.
Children are welcome! They will each receive a gift and a chance to tell their wishes to Santa. There will be a plate of cookies for everyone to choose a favorite. And if you need a kid endorsement to come, Lisa learned that one seven-year-old wrote for a school assignment that Forever Clean Soap Works was the best place to visit in the community!
More Black Friday & Small Biz Saturday Shopping Book your shopping stay
Make bath bombs, lip balms, nail polishes and soaps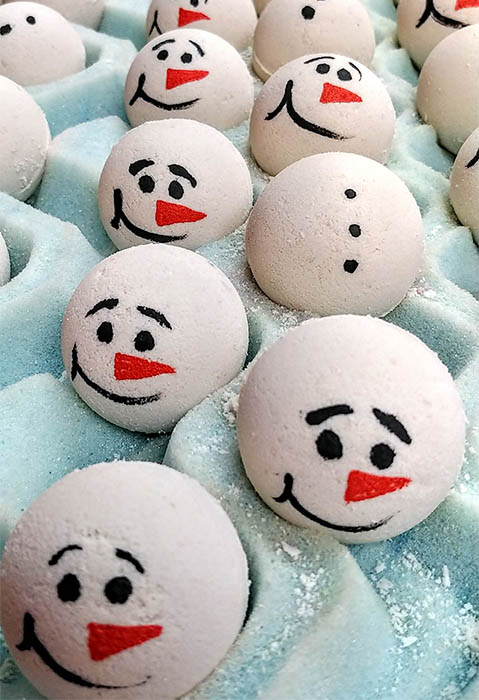 Do you like making gifts for the holidays, birthdays or showers? Need ideas for a fun kids' party, girlfriend or coworker get-together? Forever Clean Soap Works offers a series of workshops and classes throughout the year so you can learn how to make bath and body gifts for everyone (including you) on your list.
Sign up for a hands-on workshop or class today … and bring your creations home!
You can arrange a private workshop for five to 25 people, Tuesday-Friday evenings, 6:30 p.m. or later, Saturday at 3 p.m. or later. Each session is 1.5 to 2 hours and costs $20 per person. You may make it a party and bring in your own food and beverages, too.
Choose from four workshops:
For all ages (10 years and under must bring a parent with them)
Bath Bomb: make-and-take 12 bath bombs
Nail Polish: make-and-take three bottles
For 12 years and older
Sugar Scrub: make-and-take three jars
Soap Felting: make-and-take one bar
Lisa said to email her at This email address is being protected from spambots. You need JavaScript enabled to view it. or call 269-449-0542 three to five days in advance to make your reservation.
Bestsellers that fly off the shelves - in-store or online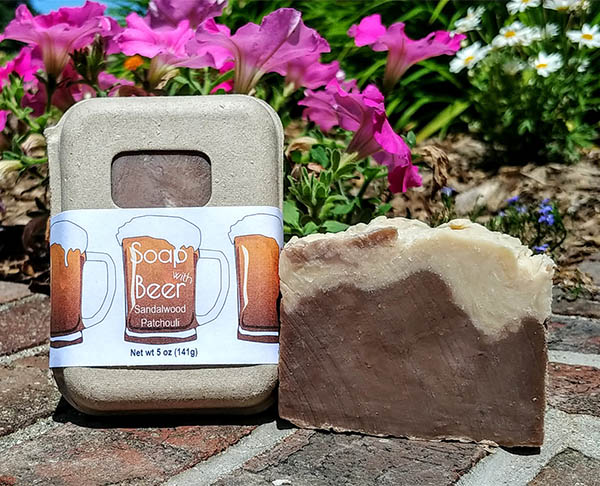 When it comes to holiday shopping, Lisa says Forever Clean definitely has advantages over larger retail outlets. Its small-batch approach gives Lisa the flexibility to respond quickly to customer likes and her custom orders and loyalty program keep people coming back.
People can shop in the store, Tuesday through Saturday or online 24-7. "The biggest advantages of in-store shopping are you can see the colors, the sparkling salts and breathe-in the fragrances to find your favorites," explains Lisa. "Another advantage is you can watch me make the products from the showroom."
Popular picks.
"Forever Clean lip balm is a huge seller," says Lisa. "I use such simple ingredients but they work so well. Many customers 'stock up." One customer recently purchased 17 of them so her family would never run out! Shower steamers fly off the shelf, too. Just toss one or more of these small, head-clearing tablets into the shower and you have instant aromatherapy. And visitors to the area really enjoy Forever Clean soaps made with local craft beers and wines. "We're a fun stop before or after touring the Makers Trail."
Loyalty has its privileges.
Lisa says she can customize her recipes for allergies and skin issues. Forever Clean backs all of its products with a promise of 100 percent satisfaction. And it offers a customer loyalty program through its Square POS. Each time you make an in-store purchase over $4.95 you earn one star; collect five stars and you get 15% off your next in-store purchase. Lisa says, "Those are all reasons to visit Southwest Michigan often!"