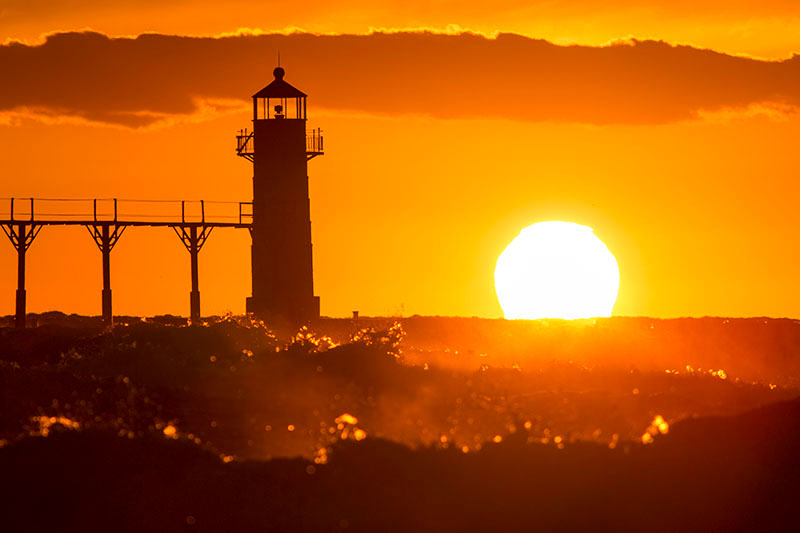 As I previously wrote in the post "The Allure of the Lighthouse," people are drawn to lighthouses making them the epitome of photographic subjects in the Great Lakes region. Of these, the lighthouse in Saint Joseph, Michigan is among the most photographed. Photos of crashing waves in the fall and layers of ice in the winter annually make national, and at times international, news.
With so many photos taken of the lighthouse, it is easy to feel like it is impossible to create a unique image. This is far from true. When you start to think in terms of telling the story of your experience of seeing the lighthouse a world of opportunity opens up. Think about why you feel compelled to take a photo and about what is happening in the scene. What would you like people to think about when they see your photo? Is it a story about the weather or season? Is it about the people you are with or who are around you? Is it a nostalgic memory or a first impression of being there?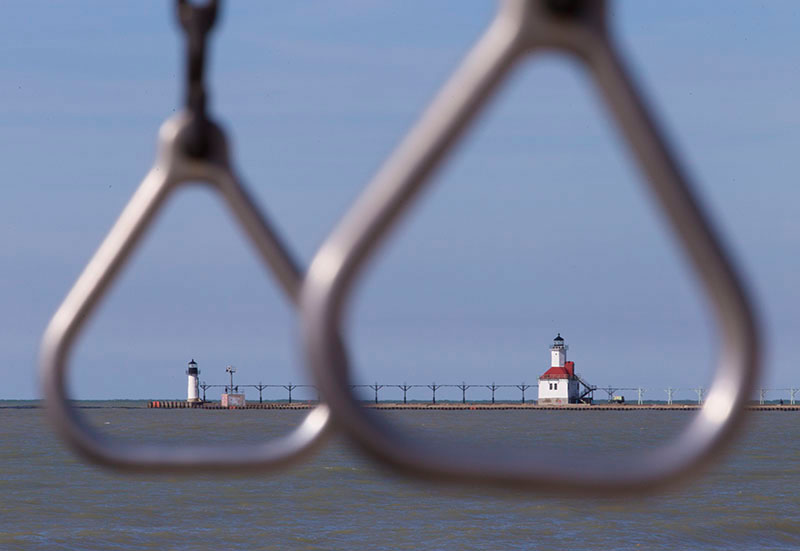 Often when we take photos there is something that catches our attention and we quickly snap a photo without thinking critically about what it is that we were drawn to. My first couple of photos when I go out are usually rather uninteresting, I have a vague sense that there is something I want to capture but I am not yet sure exactly what that is. I generally walk around just looking and thinking before I decide what is special to me about that particular location and moment before I focus on trying to intentionally create an image.
Other than the lighthouse, what else do you want to include in the photo? Sun, moon, clouds, lightning, northern lights, birds, waves, surfers, sand, beach grass, trees, driftwood, stones, sailboat, fishing boat, ship, ice on railings, icicles on lighthouse, ice shelf . . . there are usually one or more interesting elements to include.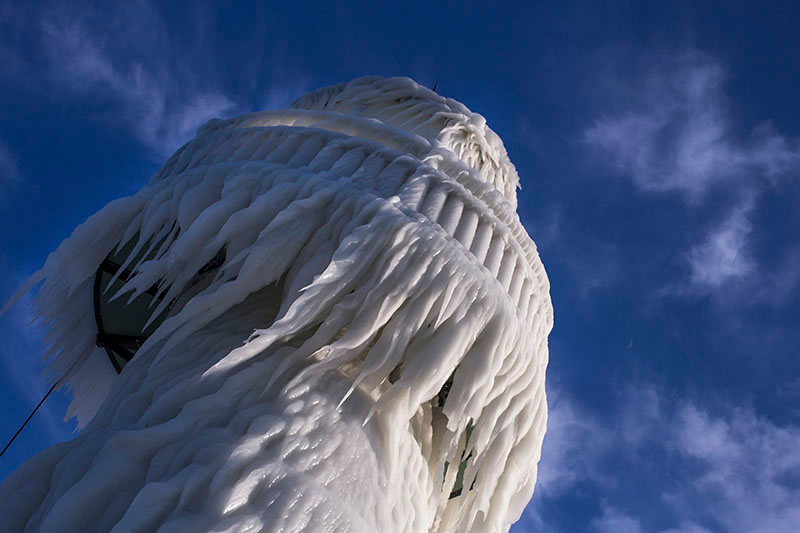 Once you decide what you want to include in the photo, think about what you would like to exclude. This is one of the most critical questions I ask myself when taking photos. It is often quick and easy to decide what I like but takes me more time to decide what I do not like. Is there a distracting element that takes away from the story you want to tell? If there is something distracting, what can you do to avoid capturing it? Find another vantage point, zoom in, wait for the person, boat, bird etc. to move.
After deciding what you want to photograph and what you want to avoid photographing, it is time to decide what focal length will best tell your story. A wide landscape with big sky, in close focusing on a detail, etc.
Whatever you decide, I recommend that you take photos from more than one location. Walk around and see if there is a great view point, crouch down and look at it from a different angle; get closer or further away. The more you explore the area you are in, the better chance that you will find just the right place to tell your story with your photo.