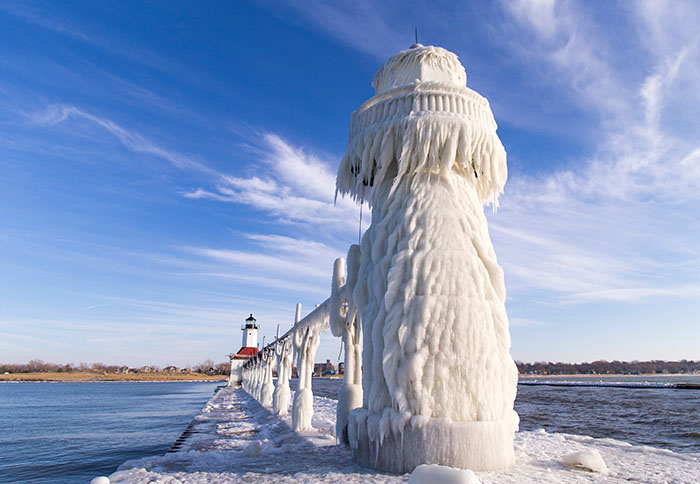 Winter is my favorite time to be outside. I love the cold crisp air, the way that the snow blankets everything, the otherworldly ice formations along the lake and the delicate beauty of individual snowflakes. If you are prepared and enjoy the cold, Southwest Michigan is a photographer's paradise 24 hours a day in the winter.
Preparing
Being prepared for taking photos during the winter is critical. I wear several layers of clothing to stay warm and bring extra clothing, hats and boots to wear in case I need more layers or need a change of clothes. On extreme weather days I may even wear a winter wetsuit under my coat and snow pants as another layer of protection and warmth. Further, I at times wear ski goggles to protect my eyes from blowing snow and sand. Some type of ice cleats for your boots are a must for many winter locations.
It is important to think about your gear also. Snow and water can freeze to lenses so I often use and carry extra UV filters in order to switch them when necessary. I carry extra camera batteries in my jacket pocket close to my body to keep them warm. I have even taped hand warmers to my camera to help keep it slightly warmer.
I advise changing lenses extremely minimally. Also, be aware that there will likely be condensation on your camera and lens when returning to a warm place.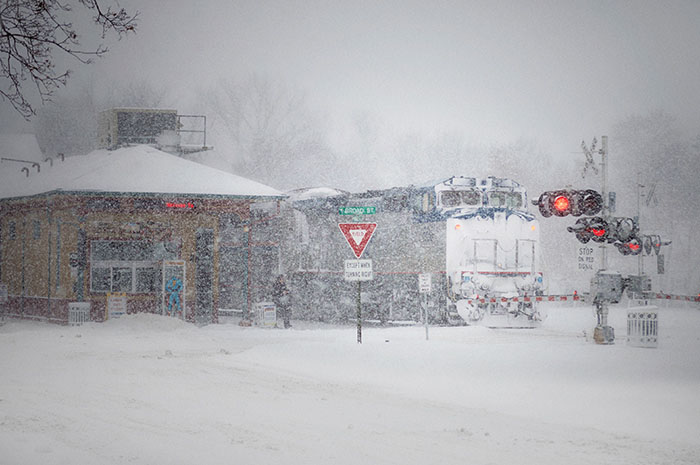 Safety
In addition to dressing properly, it is important to think critically about where you are going and what you are doing. Lake Michigan and its lighthouses are meccas for people in the winter but they can be very hazardous locations. Piers are often icy and uneven and the ice shelf on the lake is unpredictably unstable. These locations are also very difficult for rescuers to reach. The shoreline is the best and safest place to take photos from.
Where to go and what to look for
Generally, you do not need to go far to find amazing subjects. Trees covered with new fallen snow are wonderful especially with a road or path leading through them. Small towns after a fresh snow are adorable and romantic. Birds contrast wonderfully and minimalistic photos focusing on small details with white backgrounds are great. The twinkle of lights reflecting on the snow from decorations can be dazzling. Snow covered barns make for a classic image. If you have a macro lens or filter you can enjoy the intricacies of snowflakes and frost.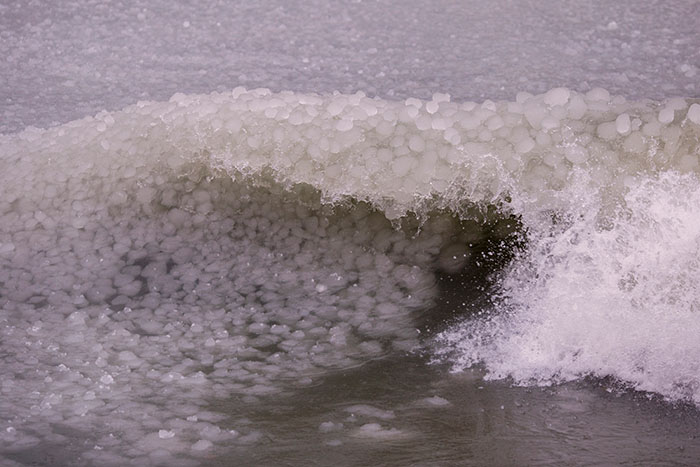 If you head to Lake Michigan after a winter storm you may find the lighthouse layered in ice with gigantic icicles hanging down or "ice pancakes" or "ice balls" in the water. The winds from the open lake can carve fascinating patterns into the snow and sand. Plants near the water at times become encased in clear ice making for surreal landscapes. Moreover, the sunsets over snow and ice mountains along the lake are at times otherworldly.
There are so many great photo opportunities in the winter. Dress warm, bring extra batteries, be safe and enjoy.