That's Amoré!
Event published by Southwestern Michigan Symphony Orchestra
February 10, 2019
2:00pm - 3:30pm
107 Generation Drive 111 N. Pier Street
Three Oaks
49128
(directions)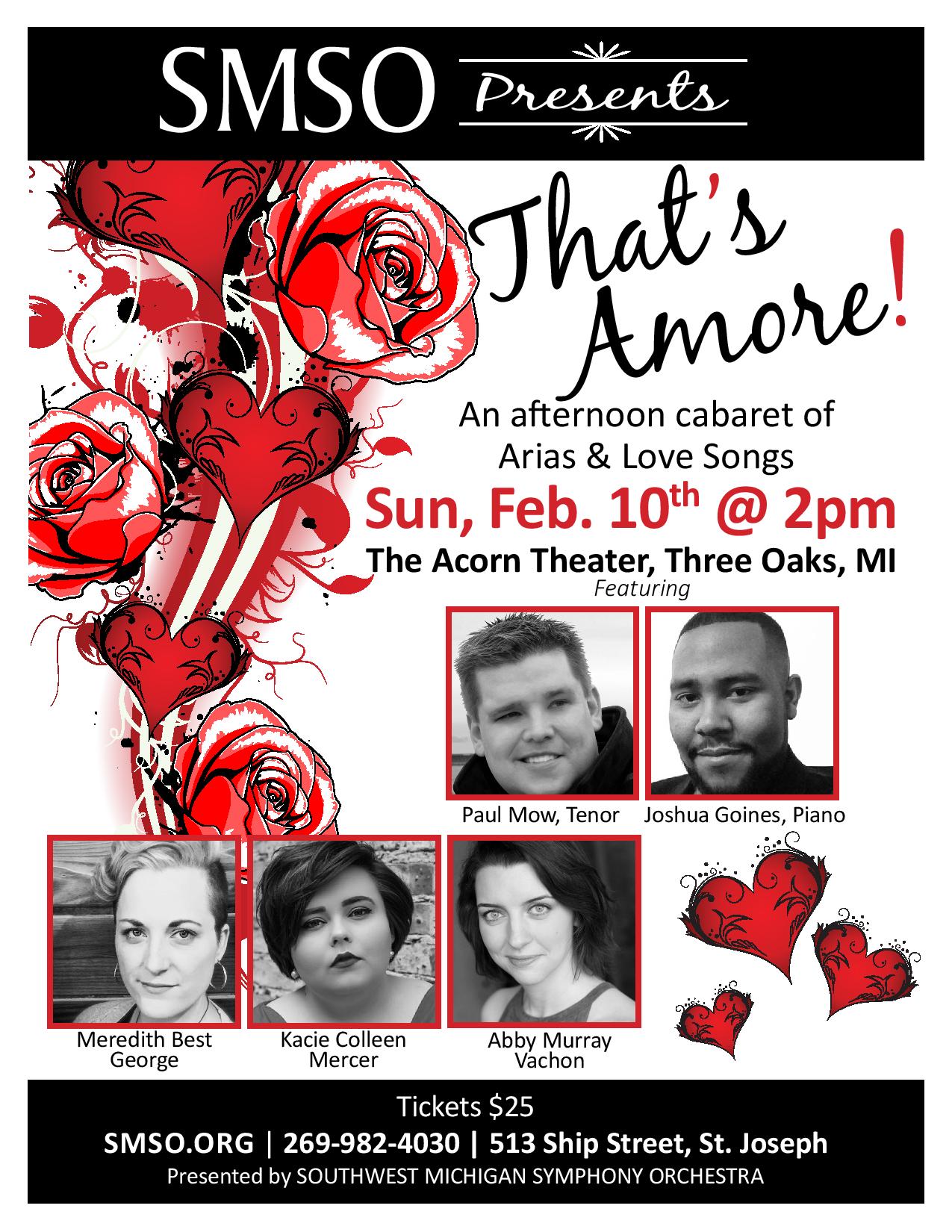 Join us for a new series, SMSO Presents. It's great entertainment in a smaller, more intimate setting at the Acorn Theater in Three Oaks.
Our inaugural event is:
THAT'S AMORE
An afternoon cabaret of Arias & Love Songs
Featuring
Paul Mow, Tenor
Joshua Goines, Piano
Along with:
Meredith Best George
Kacie Colleen Mercer
& Abby Murray Vachon
Tickets are $25 and include light snacks. Cash bar available at the venue.
Admission: 25