Music in the Park
Event published by Village of Baroda
1563 Lemon Creek Rd. 8938 Fourth St.
Baroda
49101
(directions)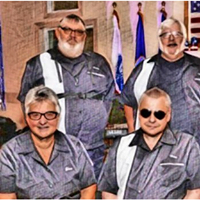 The Past Time Band is back to perform on
Sunday, July 28. The group was initially founded in 2011 as a tribute band to Southwest Michigan's own sixties' rock & roll group, The Princetons.  They have expanded their musical interests over the years, to pay tribute to many artists of the fabulous 1950's & 1960's.  They are your home grown band and are proud to hail from this part of the mitten!
Local beer, wine and non-alcoholic drinks will be available for purchase.
Admission: FREE